Rough sleepers in London have likened their position to 'visible violence', as winter approaches and prices soar as a result of the cost of living crisis.
While this year has seen a slight decrease in the number of rough sleepers across London, the total remains 29% higher than it did ten years ago.
Moreover, experts have warned that the cost of living crisis, combined with quadrupling rent and bills, could make for the perfect storm for further increasing the number of rough sleepers in London.
Firsthand perspectives
A woman sleeping rough around the Victoria area, said: "Homelessness is visible violence.
"Everyone can see us, they just choose not to acknowledge what they have seen."
She described the invisibility that she has felt to those who pass her by. Those who often don't even acknowledge her existence with a smile, never mind a a helping hand of food or money.
The young woman believed that this invisibility was increased through the imagined chasm between her and other Londoners. The 'us' and the 'them'.
'Them', dressed smartly, warm, clean, busy and walking with purpose.
'Us' on the peripheries of society, struggling to stay warm.
Struggling to stay alive.
The intensity of sleeping rough is becoming increasingly apparent as the months become colder and the weather worsens.
Such adverse conditions are now the norm with October's storms having left thousands soaked and, crucially, without a place to get dry again.
For those sleeping rough keeping warm consumes the majority of both their waking and unconsciousness routine as sleep is often disrupted if not by physical violence, than by icy wind and rain.
Many resort to walking around in the middle of the night to avoid dramatic dips in body temperature.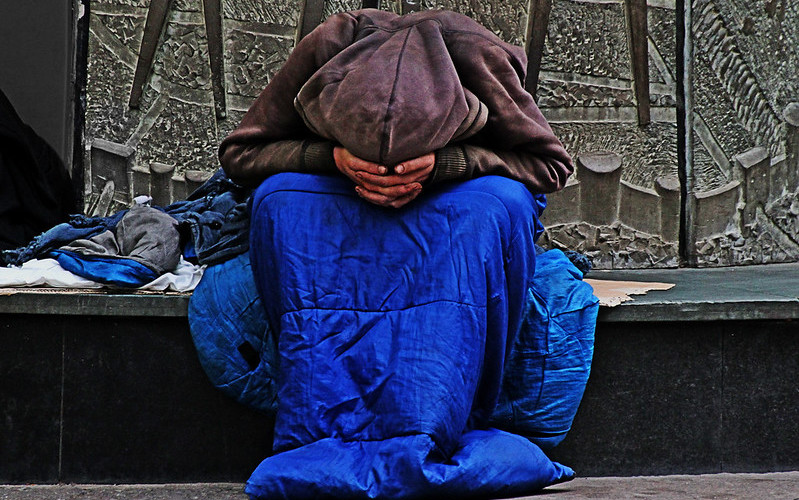 The numbers and the consequences
Between 2021-2022, 8,329 people were officially recorded as having slept rough in London, according to the Greater London Authority's Chain database.
Within this, 5,091 had not slept rough in the capital before this year.
While this was a 24% decrease compared to the 11,018 people on the streets the year prior, this represents the tip of the iceberg as thousands more slip through the net.
Those who find temporary relief in hostels and shelters or who sofa-surf at friends and sleep on night buses and tubes are not accounted for in official data sources, yet remain vulnerable.
Alongside physical health, mental health issues are prevalent throughout London's rough sleepers.
In a constant state of 'survival mode', exhaustion and mental strain are synonymous to London's rough sleepers.
Similarly, the plight of homeless people provides a marked contrast to the wealth seen across much of the capital, with rough sleepers all too aware of the huge socio-economic disparities.
St Mungos
St Mungos is a national charity that helps homeless people. 
Jordan Prior co-ordinates the St Mungos First Response project which is entirely volunteer led and has been running for four and a half years. 
The project supports outreach services across Westminster and Tower Hamlets, with 75 volunteers going out late at night or early each morning, six times a week.
Prior said: "What we're seeing in terms of outreach on the ground is that we're very busy in terms of referrals coming through.
"Our Westminster and Tower Hamlets outreach teams rely on First Response volunteers to support them in locating people sleeping rough."
As with many areas, London's homeless population have also suffered from numerous negative media portrayals.
Media perceptions
As with many areas, London's homeless population have also suffered from numerous negative media portrayals.
The phenomenon of media stigmatisation was heightened following the death of Queen Elizabeth II in September.
Accounts of 'Brave Brits' camping out on the cold streets in order to watch the funeral procession accentuated the all to pronounced contradictions to how rough sleepers have often been portrayed.
Many took to social media to express their incredulity at the situation.
The influx of mourners that came to pay their respects in London also led to added pressure on public transport.
Thus, partially closed roads and tube stations meant delays and cancelled journeys for many, but for those sleeping rough many were forcibly moved, along with their possessions, too.
Prior added: "In terms of media portrayals rough sleeping is an issue that is very visible and it's something that we should be aware of and should be talking about."
Maxime O'Malley, who co-founded homelessness support charity Help Brings Hope in 2020, said: "Homeless people are easy to demonise, and have been in the media.
"Ignorance can often cloud judgements with people believing what they want, rather than the facts.
"However, solutions are available."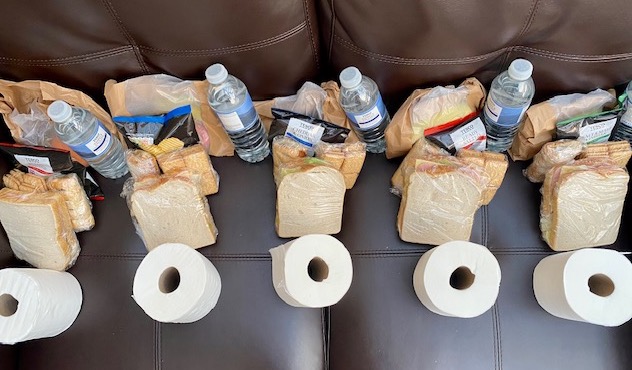 There are a myriad of ways people can get involved to support homeless people, from donations to community action or physical volunteering efforts like those of St. Mungos.
Similarly, October 10th marked World Homeless Day where campaigners shared resources and information surrounding London's homeless epidemic to raise awareness.
Get Involved:
Crisis: https://www.crisis.org.uk/get-involved/donate/
St Mungos: https://www.mungos.org/get-involved/volunteer/
Glass Door: https://www.glassdoor.org.uk/Pages/Category/volunteer-roles
Featured image credit: Flickr – Garry Knight – Under CC BY 2.0 license