A Kidlington charity are gearing up to mark the Coronation of His Majesty the King this month by hosting a sustainable lunch for their local community, supported by The National Lottery.
The Cherwell Collective is a Community Interest company which looks to encourage people to reduce their carbon footprint and has also supported people during the cost-of-living crisis, using surplus food.
For months, organisations have been applying for National Lottery funding to help celebrate and mark the Coronation of His Majesty the King and Her Majesty the Queen Consort.
Encompassing areas of the environment, arts, education, community, heritage and sport, National Lottery funding is being used to deliver a weekend of extraordinary events or projects which will have a lasting positive impact in their communities beyond the Coronation.
From Coronation Big Lunches and street parties, which bring people together – delivering culture, art, and music festivals – to supporting projects that provide new opportunities for diverse younger people to engage with heritage or sport, there is truly something for everyone.
The Coronation Big Lunch on May 7 – supported by The National Lottery Community Fund, the largest funder of community activity in the UK – will encourage communities to come together, celebrate their connections and get to know each other better.
There have been well over one million Big Lunch events since they started in 2009 and millions of people across the country are expected to get involved and join in the Coronation celebrations.
The Cherwell Collective is one of those organisations, with founder Emily Connally thrilled that so many people will be brought together to celebrate the landmark occasion in a sustainable way.
She said: "We did an event for the Jubilee as well – and we will repurpose the decorations from that, so there is another use for those items.
"We are expecting around five hundred people to attend, and inside it'll be cream teas using china that was donated and turned into stands. It is beautiful as we've also made this giant tray beam flower chandelier that we will use to decorate the hall.
"We will seat around two hundred people, and we'll also have music. We have options to take the food into the greenspace outside the hall and the marquees out there. There will be a giant big picnic part as well.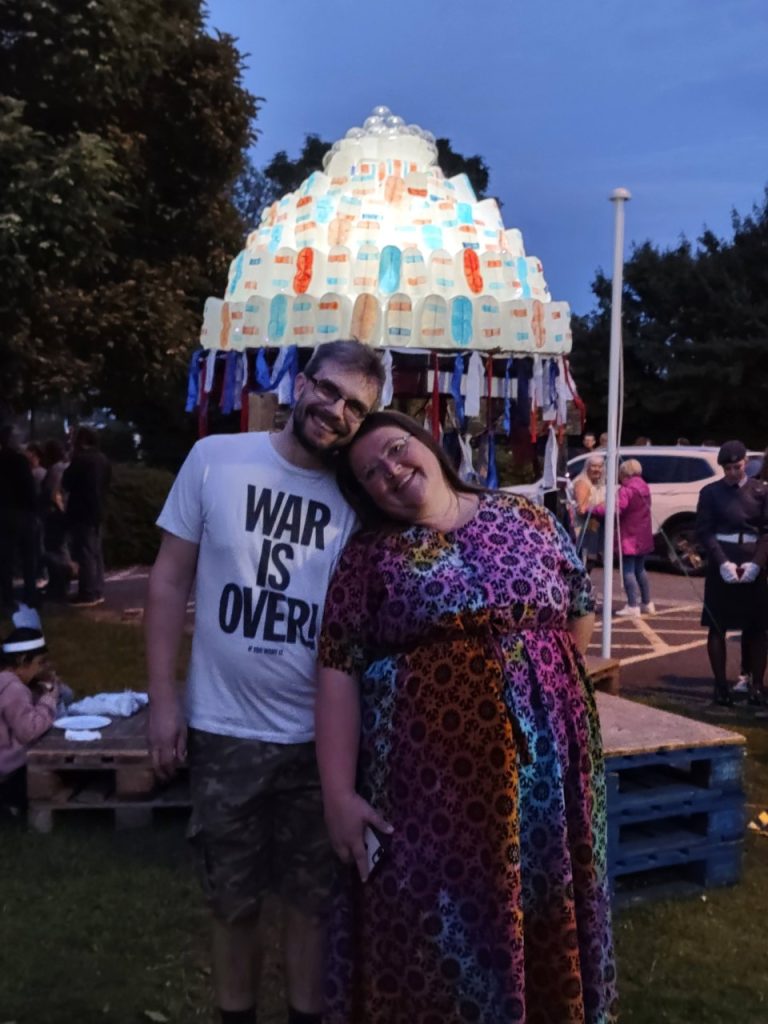 "We'll have activities for families, giant lawn games and other activities, so people can choose what kind of celebration they want that day."
Alongside the Big Lunch, the Cherwell Collective will also be highlighting their message of sustainability further by creating a new sculpture to mark the occasion.
"We're making a living sculpture to celebrate the climate advocacy of the Royal Family and King Charles in particular," added Connally.
"We are building a giant unicorn that is about 2.5m tall and 4m long. The idea is that the first part of the head is net, and then the horn is made from repurposed common waste material.
As you move further down, we have got guttering, and we will be replanting plants into that.
"We are hoping we will show that we can move from a very wasteful to a more organic, climate friendly society – that is the vision behind it.
"We would not have been able to do any of this without The National Lottery – it has been incredible. We are getting more people involved and we are reducing waste – which is what we want to do.
"When people come, we help them reduce waste, but we keep them coming back which is a huge part of our project."
National Lottery players raise more than £30 million a week for arts, education, environment, health, heritage, sport, and voluntary projects across the UK; see the difference it's making near you at www.lotterygoodcauses.org.uk