While millions across Britain celebrated the King's Coronation, many Bristol residents chose not to.
Most anti-monarchy protests took place in London on the day of the King's Coronation, but we wanted to know the reactions of others across the country.
Bristol has a history of public protesting, including the toppling of the statue of Edward Colston, which hit global headlines in June 2020 during Black Lives Matter protests, and the Kill the Bill Riots a year later.
Despite the wet weather in the city, a small group of protestors gathered outside Bristol Cathedral, where a live stream of the coronation was held.
The crowd's voices boomed with chants of "Not my King", and it was clear the smaller scale of the protests was not putting individuals off delivering their message.
For Harry Hudson, 24, a medical student from Somerset, the coronation represents a system he feels needs to change.
He said: "We're seeing this redressing of the coronation as an attempt at an embodiment of a new multicultural Britain.
"It seems a way to invent a new set of traditions to maintain some legitimacy which I think now is lost- I don't see them as relevant to society these days."
Fellow protestor Finlay, 24, a teaching assistant from Bristol, explained his opposition surrounded the financial cost of the ceremony.
He said: "I think that during a cost-of-living-crisis, for so much taxpayer's money to go on this is utterly disgraceful.
"People are also being arrested for campaigning for justice, even with the tamest of demands and not even extreme protesting strategies."
This was echoed by other protestors concerned after hearing the news of the arrested protesters in London.
Ten minutes down the road, a very different energy was imbued. Overmono, a Welsh DJ duo, announced a surprise set in Bristol's bear-pit, which had a festival atmosphere and the booming bass reverberated around the section of the city centre.
The space was filled with a young crowd enthusiastically dancing and wearing satirical crowns.
Aled Jones, 23, a software developer, did not think that the King's Coronation was an important cultural event to be celebrated.
He said: "The King's Coronation to me means absolutely nothing. I would rather it didn't happen, and I do not want to show any support for them.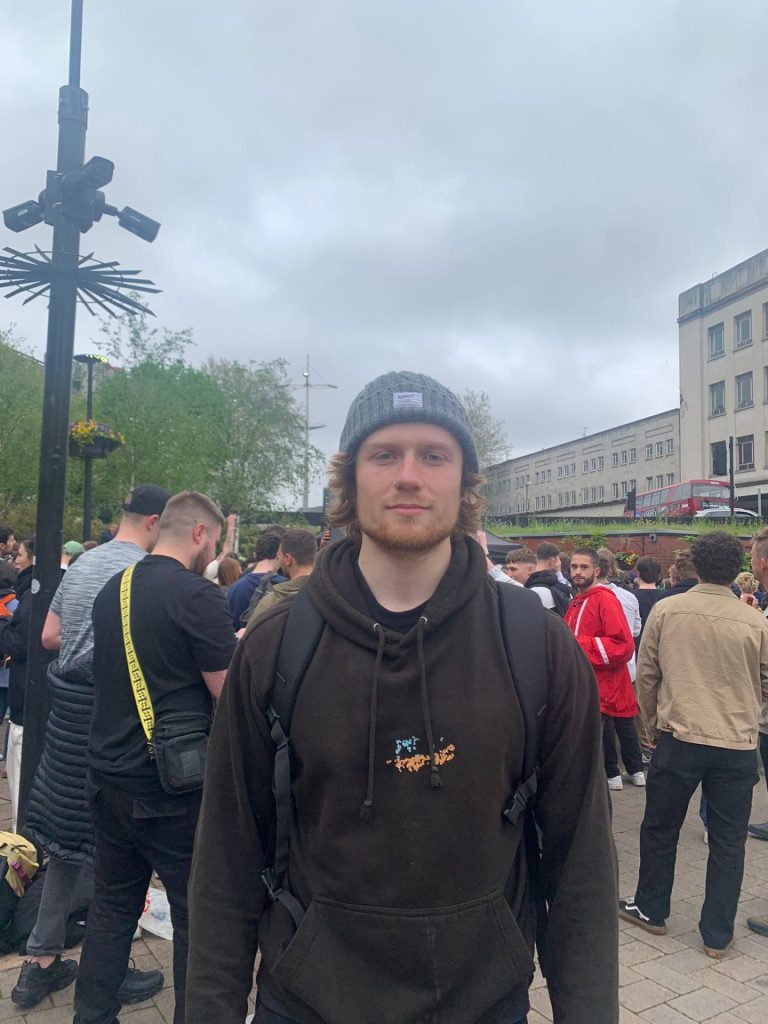 "I came out to this because I wanted to celebrate anything other than the coronation- and I know all my friends here with me today feel the same way."
This anti-monarchy rhetoric has been reported to be the majority view among younger generations.
A survey by NatCen (National Centre for Social Research) showed a historic low for Royal Family support, with only 12% of 18–24-year-old Britons thinking it is "very important".
Much of the support for the monarchy comes from older generations.
Featured image credit: Gigi El-Halaby