Charities have called for change, as almost a third of 11-16 year-olds now see television betting adverts more than once a week.
A report from the Gambling Commission revealed that almost 60% of the children asked had seen gambling advertisement on social media, with 12% of those surveyed following a gambling company's account. 
Whilst traditional advertising has been seen by all age groups, online advertising was more likely to be seen by younger people, particularly in tandem with sports such as football.
Charities believe there are 55,000 problem gamblers aged 11-16 in the UK, with another 70,000 in that age bracket deemed 'at risk.'
Tom Fleming, communication manager at Gambling with Lives, a charity set up by the families and friends of those who had taken their own lives as a direct result of gambling, explained the growth of adverts has been particularly detrimental to young people.
He said: "I have met many young men through the charity, who have been addicted to gambling.
"It is no surprise really that young people think gambling is safe in a way that they don't think smoking and drinking is.
"On television and radio, there is a mass of adverts and celebrity endorsement. They have grown up in an environment where gambling is hyper-normalised and is shown to be safe and fun."
Tom added that the impact of the Gambling Act 2005 had created an unprecedented rise in gambling adverts in the media, particularly across live sports events.
A report revealed that in the five years after the Act's introduction in 2007, the number of betting adverts seen in a year rose by 600% to 1.39m in 2012.
That rise has continued to snowball.
A review by the Advertising Standards Authority (ASA) revealed children saw almost three betting adverts each week in 2017, an increase of 25% in just five years.
And it is not just the number of adverts that is a concern, but the way gambling is depicted, and tied to sport.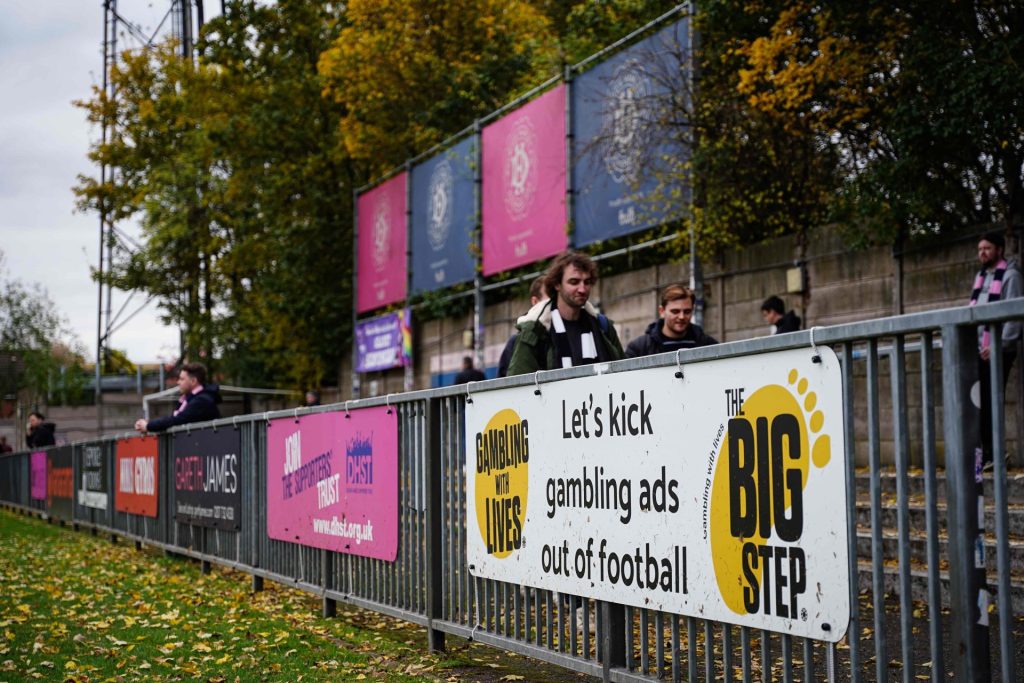 Tom explained that betting companies use football as a "hook" to encourage wider betting, and that adverts intertwine gambling with matchday experience, so that the act of placing a bet is seen in the same light as buying a programme or a club shirt.
He said: "The adverts portray gambling as a community activity, something that you do with your friend.
"They draw on the match-day experience to tie gambling and going to matches. Children watch that and take home that you gamble when you go to the football, that's just what you do.
"You have a complete flurry of adverts telling you it's normal. They legitimise the product and the activity and give it a sense of being safe.
"People don't understand that there is this murky world behind the adverts.
"I know plenty of people that are triggered by them. The constant bombardment gets to a point where they have to avoid football because it has been too intertwined with betting.
"It was my way in. I loved football as a kid, and it sold me this product, this idea that gambling is harmless fun.
"In the first six months to a year after stopping gambling it was really difficult. I didn't really want to watch football, it was meaningless."
It is a thought echoed by Rob Hyneman, community lead at Dulwich Hamlet, one of the 20 clubs that have joined with The Big Step, a campaign to remove all betting sponsorships from football. 
An ASA investigation showed that almost 50% of 11-16-year-olds reported they had seen gambling sponsorship at sports venues. 
Something then has to change.
Rob said: "The idea of the money being pumped in the clubs, and influencing fans is dangerous.
"People who are recovering from this illness, don't need to come to the grounds and to see adverts encouraging them to bet. Football should be an escape, not a reminder.
"Right now, whether you're watching a game on television or the radio, you are bombarded with adverts. I don't think you can escape it. Wherever you look there are these celebrities, who people trust and idealise, saying it's okay for you to bet. That's the real danger."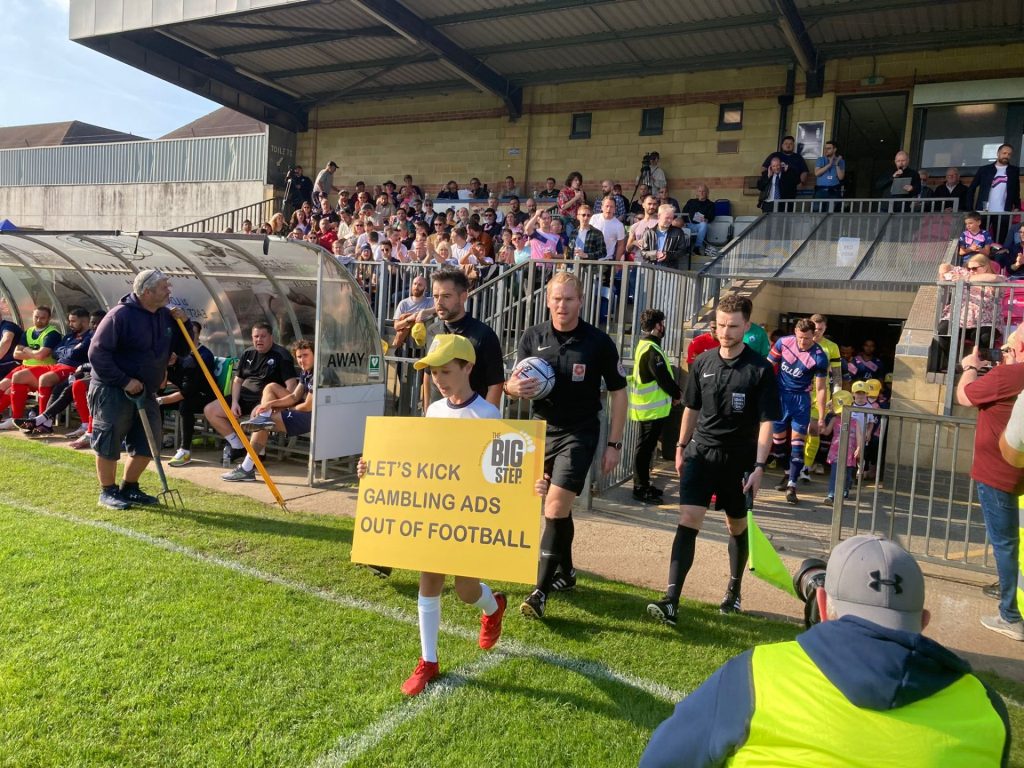 Unsurprisingly then, Rob welcomed the decision by The Committee for Advertising Practice, who announced a ban on celebrity endorsement in gambling adverts by October, last week.
This decision is particularly prevalent for Dulwich Hamlet, with board member Peter Crouch one of the faces of Paddy Power's recent campaign.
Rob though was quick to acknowledge the dangers of celebrity endorsement in adverts, specifically with regards to young people.
He said: "There needs to be an education programme about the dangers of gambling to those who are fronting the companies. It's about understanding the impact that betting is having up and down the country.
"The announcement has come too late, it should have happened years ago. We are not saying gambling should be banned, we're saying the adverts should be removed from grounds.
"It's a scary state that young people see betting as more exciting than the sport."
Featured image credit: Gambling with Lives & Dulwich Hamlet