A women's football team embodying the spirit of Camden are hoping their close-knit bond will fire them up the football pyramid.
Camden Town WFC currently play in the Greater London Women's Football League Premier Division, the seventh tier of women's football but have their sights on the Women's Super League within a decade.
The club has undergone a whirlwind two years under new ownership, achieving two promotions and transforming from one side with just 16 players to four adult sides and a fully-fledged youth set-up.
The club currently play at the Maurice Rebak Stadium in Finchley but have their hearts in Camden and the values epitomised by the borough.
"It's really special, London is such a multicultural city and we have people from all walks of life, from all over the world," said Kiwi captain Lily-Rose Dyer.
"Moving to London four years ago myself, finding a team and finding friends for life. It's so rare in your adult life to find a circle like that. We have people from all over the world and we come together to play football.
"I am 50% here for the football and 50% here for the girls.
"It's such an exciting club, whether you want to play, coach, come support – there is literally something for everybody, it's such an amazing group of people."
"Camden is unique; it's fun, it's positive energy and that's what we have tried to establish here," added manager Harry Sherman.
"The players have an unbelievable relationship with each other, they really embody the spirit of what Camden is about and we want to spread that to more people.
"If we can get more of that, that makes it even better and even more special."
The club posted a seventh-place finish in their first season in the seventh tier, but there is no resting on any laurels as the club aim to rapidly scale the pyramid.
Investment off the pitch has yielded a first season in their new stadium, also home to men's non-League side Wingate & Finchley, as well as new training facilities to allow proper 11-a-side preparation.
Much of this has been enabled by new sponsors Pitching In, and Sherman highlighted the importance of proper investment in the women's game to capitalise on the current momentum in the sport.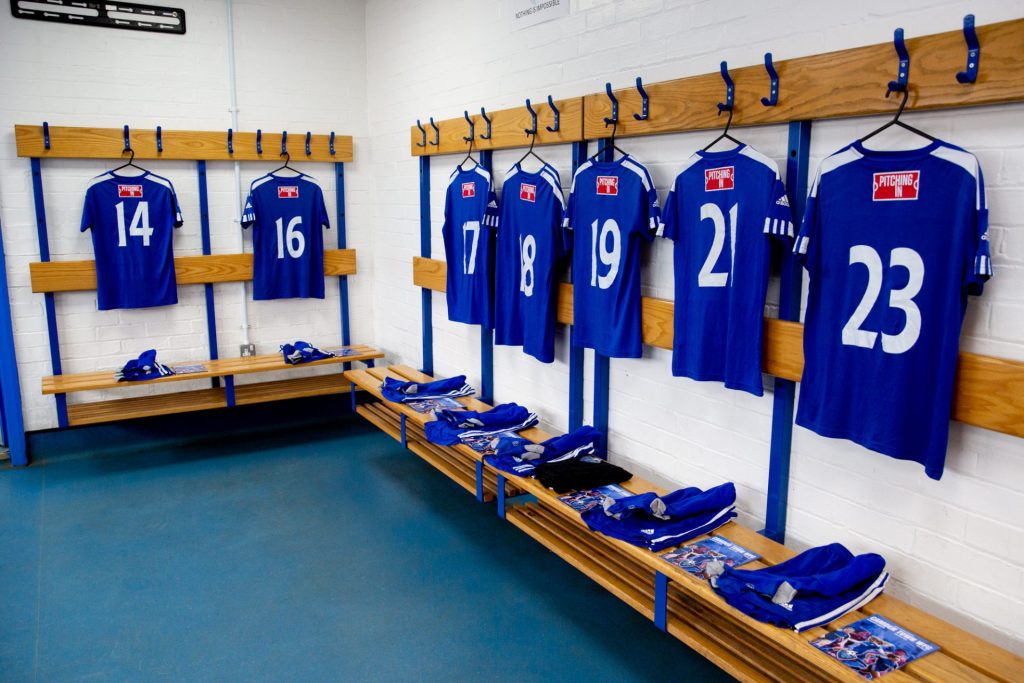 "Investment in the women's game is the big thing, that's been the challenge in women's football so to lift and boost it has been difficult," admitted Sherman.
"Playing on pitches like this is only possible with that investment and sponsorship. We have made a lot of changes, which have maybe interrupted us, but it is positive changes.
"It has been a transition season to take the step from being a nice social environment that plays in the local park to a team that wants to play in facilities like this against the top teams that wants to compete, with the added commitment and stress that comes with that."
"The growth of women's football, not just in this country but globally, has been exponential in the last five years especially," continued technical director Richard Mahoney.
"We have an ambitious ten year plan, we want to go right to the top of the women's pyramid. We built it a couple of years ago, it's based on two promotions every three seasons which so far we have ticked those boxes and we are really excited about what the future holds.
"We are investing heavily in our infrastructure, maintaining our relationships with commercial partners and it all adds up to what you will see on the pitch."
Entain, the global betting and gaming operator behind Ladbrokes and Coral, is proud to support Camden Town FC as part of its 'Pitching In' Grassroots Investment Fund. Through Pitching In, Entain supports community sport, including the 'Pitching In' Trident Leagues.