A barista from Islington has opened her own canalside coffee stall and named it after her labrador.
Jessica Mehmet, 26, has worked as a barista for more than three years before launching Yogi's Coffee, named after her three-year-old dog that accompanies her every day.
Based on the bridge by Shepherdess Walk, Mehmet is taking over the stand from the previous owner.
She said: "People are usually very happy when they come to get their coffee – the stall is named after Yogi because he makes people happy, too.
"We get so many people who come past and go, 'Oh, he just made my day', and I think that's the sweetest thing."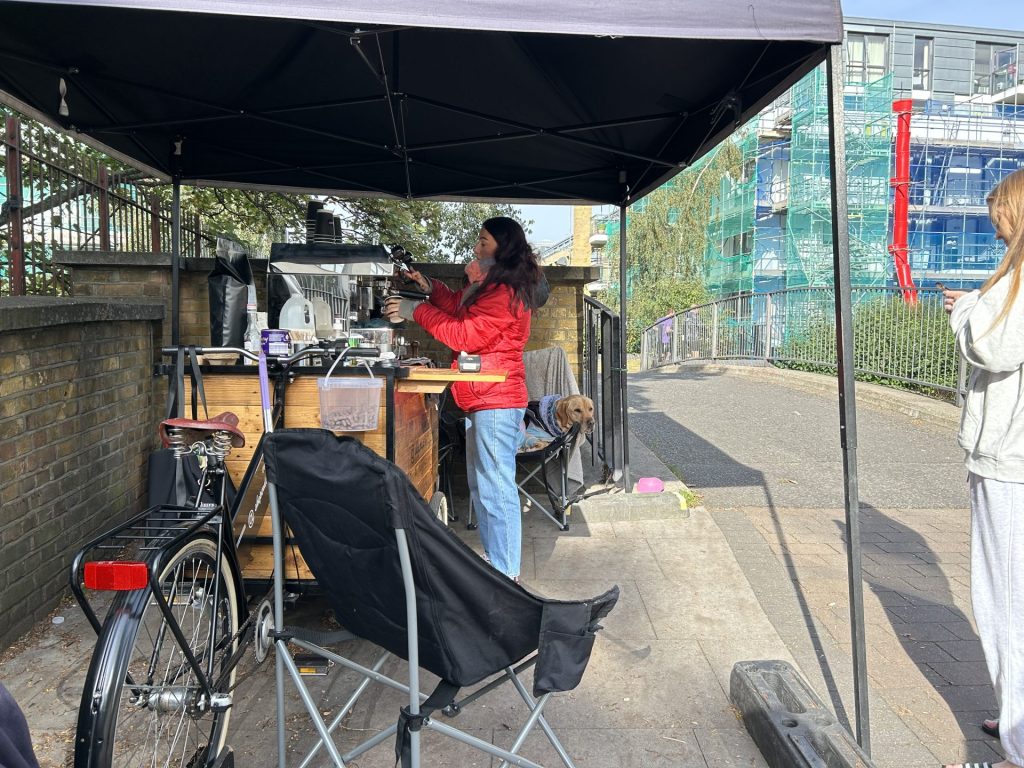 Yogi has accompanied Mehmet to her previous jobs, most recently at Bobo and Wild, an independent café in Shoreditch.
"He is very calm," Mehmet said. "And he is so good with any living creature – dogs, people, children …"
Many of her customers know her and Yogi from Bobo and Wild.
"People around here are so lovely and it's so nice to see familiar faces. It's also what helps you when you start a business."
Mehmet grew up in Islington and has known her business partner, John Green, 33, all her life.
"We're old family friends – Islington is a small area if you live here, everyone knows everyone," she said.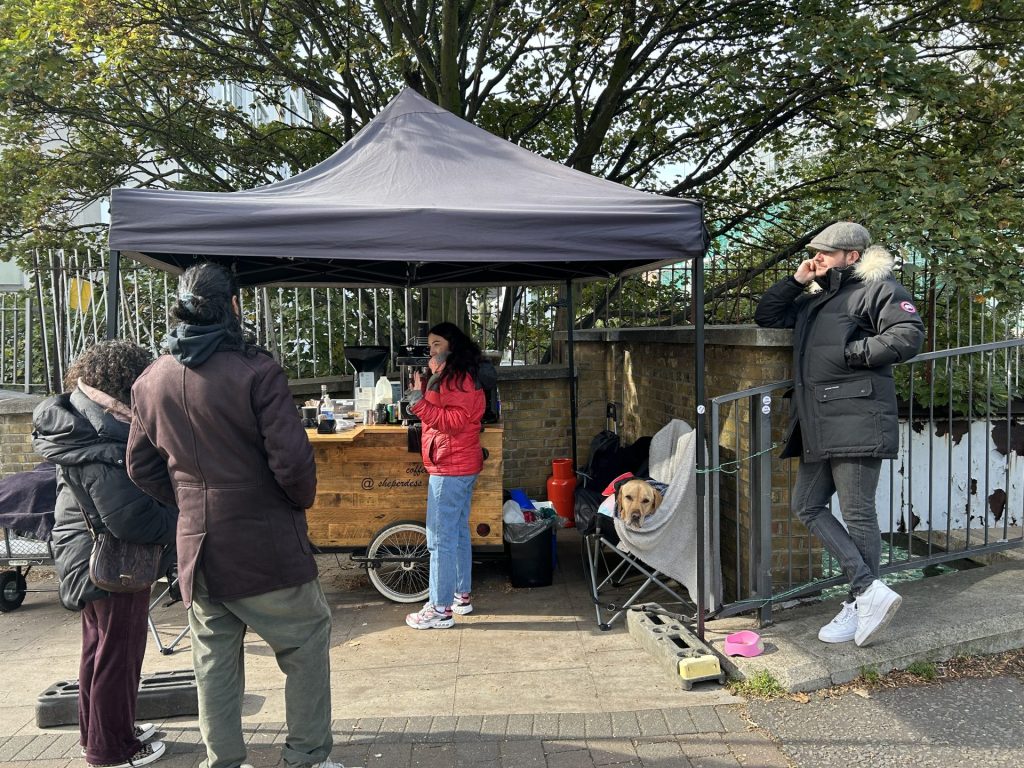 The stall is selling homemade cakes and pastries as well as coffee roasted on Essex Road, by Brood Roastery.
Mehmet only started baking this week but is determined to keep the cakes homemade, with her sister, a mother of two, helping her.
Although the stall has only been open for four weeks, many people keep coming back already.
"It's like a community around here," Mehmet said.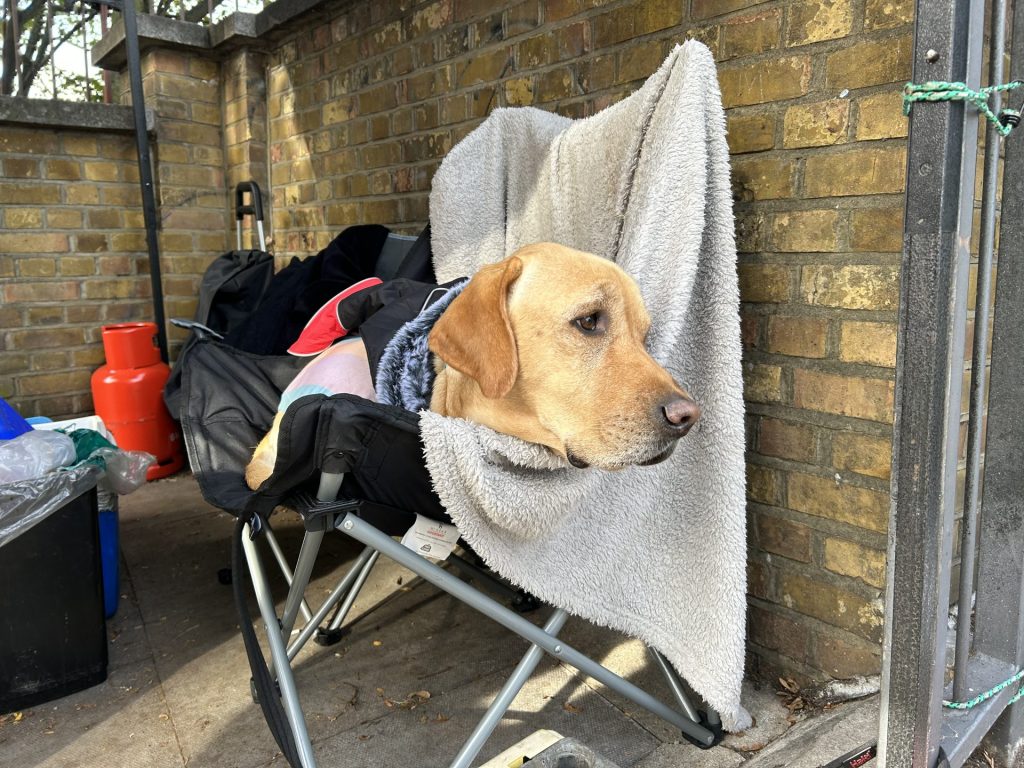 It got busy over the past week, with people stopping by the stall on their sunny walks and commutes. Now, the business is bracing for the cold winter months ahead.
Mehmet said: "Whatever the weather, we will be here. I ordered a ski suit and Yogi is wearing two layers and blankets so he doesn't get cold."
They are also planning to sell food to attract more people after the morning rush.
Eventually, the dream is to have a canalside shop, but rents are expensive and the business first wants to build a loyal customer base and expand to several stalls.
And what's next for Yogi?
"I want to train him to be a therapy dog for nursing homes and children's hospitals, like Great Ormond Street.
"Many people don't have family to visit them, and it would be so lovely for them to have a dog that is chill like Yogi to come and be with them. They can stroke him and he can keep them company."
Yogi is still young, so Mehmet wants to wait until he is a bit older to train him.
Until then, he will keep her company and help her put a smile on people's faces.
Mehmet said: "Our motto is: get good coffee, get a cuddle with a dog, get a smile!"
Featured image: Jessica Mehmet and Yogi. Copyright: Phyllis Akalin