Young people across Britain are embracing the chance to take their first steps into a career in the environment and nature sector thanks to special funding from The National Lottery.
Hundreds of charities and organisations throughout the UK are gearing up to mark the Coronation of King Charles III on 6 May by delivering a range of activities, which aim to bring people together or make a lasting positive impact in their communities.
The National Lottery Heritage Fund's ambition for the Coronation is to provide new opportunities for younger people to engage with heritage and get actively involved with the UK's natural environment and landscapes.
Following its success during the Platinum Jubilee, they are expanding their "New to Nature" programme in partnership with community charity, Groundwork UK. The programme is creating and delivering 25 extra placements, targeted at young people facing barriers to engaging with careers and opportunities in the natural environment. The programme is providing opportunities with organisations such as WWF UK.
Applications are open until Wednesday 17 May and can be found on the Groundwork website.
"It all stems from the fact the environmental sector, the nature and landscape sector, has had a challenge it's been grappling with for a few years with its own workforce," said Groundwork Chief Executive, Graham Duxbury.
"It's an ageing workforce and it's not very diverse. People from different backgrounds find it often impenetrable and hard to get a foot on the career ladder in the nature and landscape sector, so what this programme is all about is facilitating routes into that work experience.
"The best way of doing that is to provide a temporary job in an environmental organisation. For many of the people coming in, it's a chance to get that first bit of experience under their belt – because we know from many people trying to enter the job market, that without experience you don't get very far.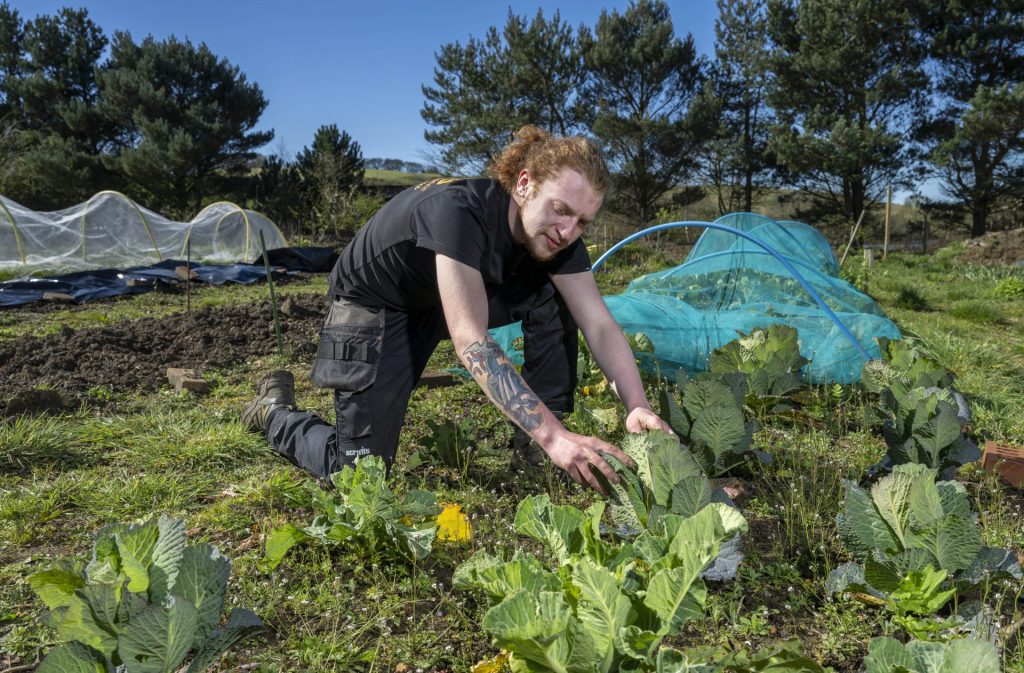 "Being able to be in a job and get that on-the-job training, that on-the-job experience is completely invaluable.
"We know that having a job like this way, with a wage and in a proper environment, is completely different to being on a training scheme or another programme where you don't get that satisfaction."
The New to Nature funding has already proven invaluable to those who have benefited from the funding, with these experiences not possible without The National Lottery support.
Duxbury added: "Fundamentally, this wouldn't happen without the support of The National Lottery Heritage Fund. They particularly galvanised this through an additional strand of funding linked to the Queen's Jubilee and they've recently provided more funding linked to the King's Coronation. They've been the driving force behind making this happen."
"It will be absolutely transformative. People have been really struggling to get into a sector where they think they're future career lies, and for those people this will just open a door and they will blossom in their roles and go on and be important parts of the sector on a long-term basis.
"It'll benefit the sector by bringing in new ideas, fresher perspectives, and people from different backgrounds. If the messages about environment and nature are going to land with the wider population, we need to have a more diverse group of people talking about those issues."
For months, organisations have been applying for National Lottery funding to help celebrate and mark the Coronation of His Majesty the King and Her Majesty the Queen Consort.
Encompassing areas of the environment, arts, education, community, heritage and sport, National Lottery funding is being used to deliver a weekend of extraordinary events or projects which will have a lasting positive impact in their communities beyond the Coronation.
From Coronation Big Lunches and street parties, which bring people together – delivering culture, art, and music festivals – to supporting projects that provide new opportunities for diverse younger people to engage with heritage or sport, there is truly something for everyone.
National Lottery players raise more than £30 million a week for arts, education, environment, health, heritage, sport, and voluntary projects across the UK; see the difference it's making near you at www.lotterygoodcauses.org.uk