A church in northern Portugal hosted a party complete with bunting and sausage rolls to commemorate the coronation of King Charles.
Father David Hawthorn, 59, of St James Anglican Church in Porto invited members of his congregation along with newcomers and visitors to enjoy a taste of England in Portugal.
The sun was out as the British ex-pat community did their best to celebrate the coronation while commemorating the world's oldest diplomatic alliance between two countries, over 2,000 km away from their homeland.
Father David – pictured above with churchwarden Julie Chambers – kicked off the festivities: "It's an act of worship that we're a part of. Important for us is that you enjoy your day, God save the King!"
Visitors Sandra Ronchetti, 59, a hairdresser, and her husband Marcus Ronchetti, 66, from Eastbourne, East Sssuex, took a break from their European road trip to join the festivities, parking their camper van on the church grounds and grabbing a front-row seat.
Marcus Ronchetti said: "We're celebrating the coronation here and it's nice to be able to join in. It's about capturing the atmosphere. It feels great in here and the people of Porto have been really welcoming."
The mood was one of excitement and a reminder of the thriving British community in Portugal that continues to grow – in 2022 the number of Britons who became Portuguese residents reached 714,123 according to the Portuguese Immigration and Borders Service (SEF).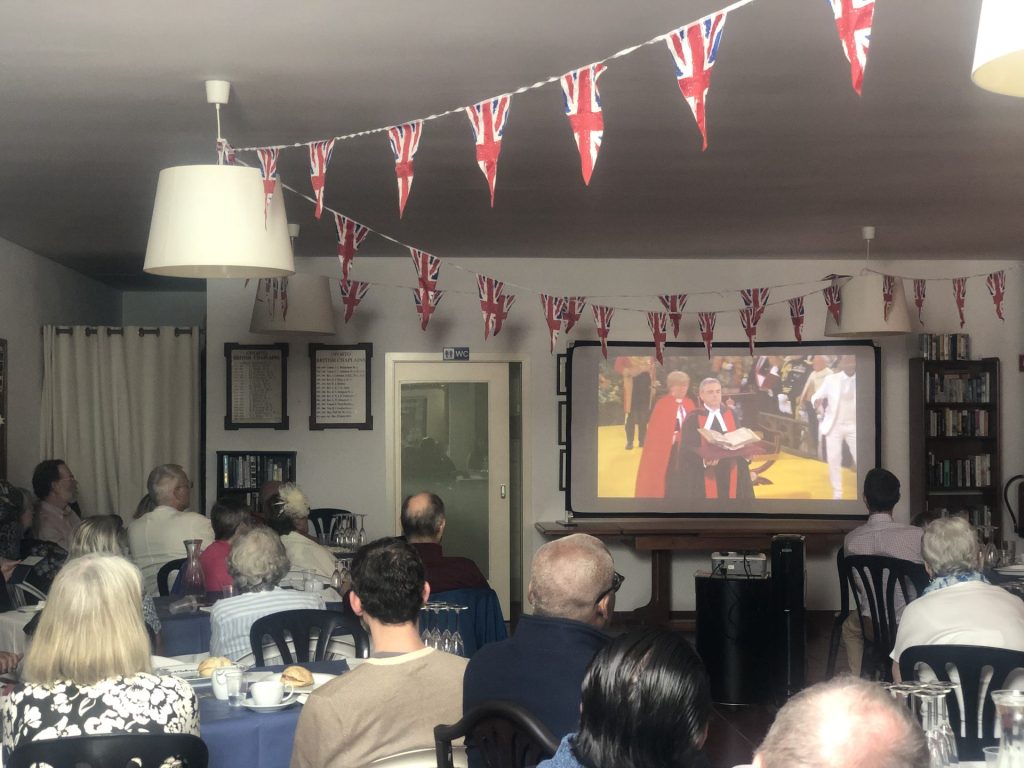 The festivities welcomed recently expatriated British nationals and old-timers who have been in Portugal for generations as well as enthusiastic members of the Portuguese, American, and Brazilian communities.
Father David was joined by his partner of 23 years, Andrew Barr, 67, originally from Greater Manchester, who put his chef's hat on for the day to lend a hand.