Almost 7,000 miles away from London, Filipinos celebrated King Charles III's Coronation with music and festivities.
The British Embassy in Manila hosted a free livestream coronation picnic on a sunny Saturday afternoon at Quezon Memorial Circle, which featured different booths, a King Charles III gallery, live musical performances, and raffle prizes.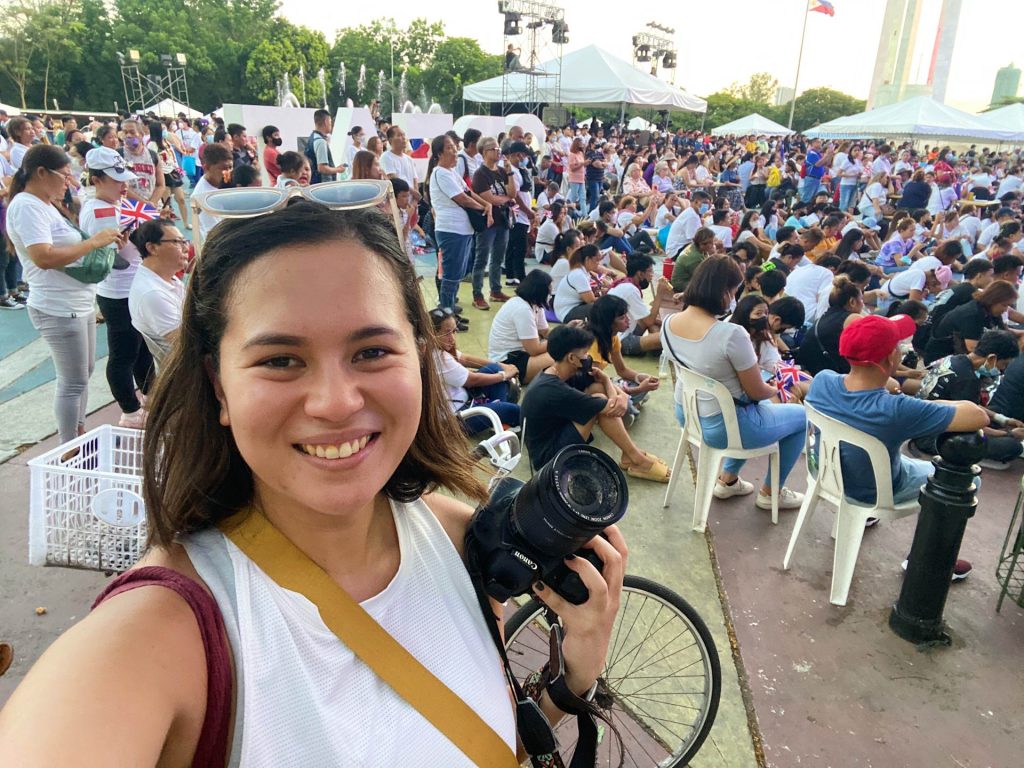 British Ambassador to the Philippines Laure Beaufils was at the event, where she welcomed the locals in Tagalog and sat with them to watch the livestream.
Beaufils said: "It's a wonderful celebration but also a deeply solemn and religious moment for reflection and celebration."
"I believe it is this combination of the traditional and historical and modern and cultural that makes this coronation so unique and makes our king a unifying monarch."
Also at the event was Quezon City Mayor Joy Belmonte, who said: "We are fortunate and thrilled to be hosting the public viewing of this centuries old tradition that we have not seen since 1953."
Filipinos waved British flags and played cricket and football at some booths.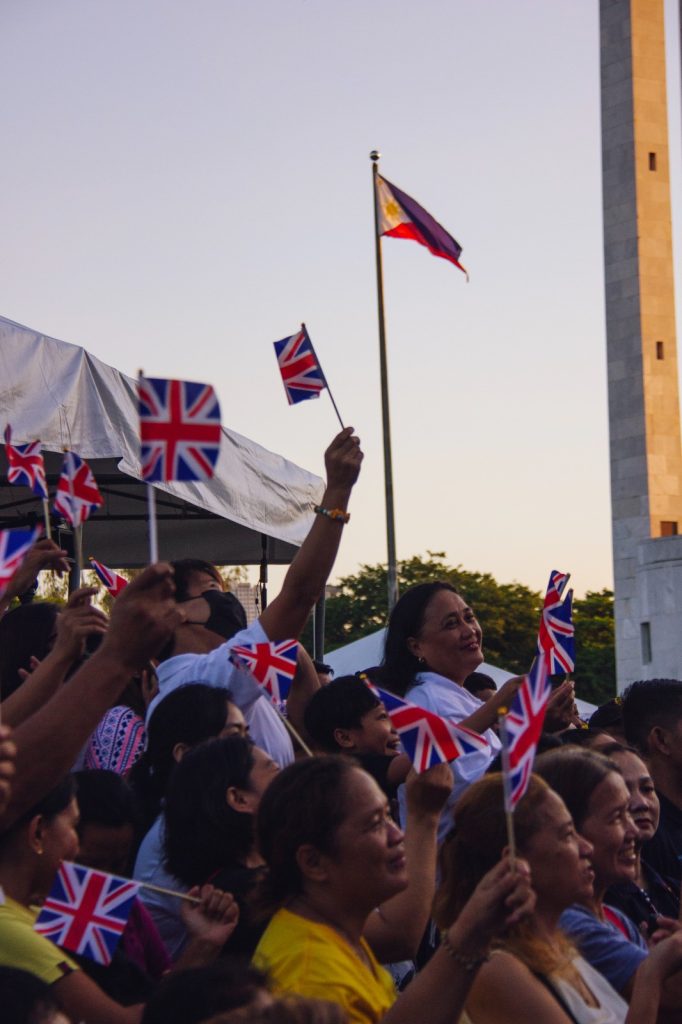 One guest, Naryln Navarro Mangubat, wore a plastic crown over her sunhat. She lived in Surrey with her husband from 2008 and 2011 and worked at the National Westminster Bank.
Mangubat added that she missed the British weather, referring to the scorching 38-degree Manila heat.
She said: "I hope the royal family can actually see the Philippines as their partner, as their ally, to enrich their culture, their education, and at the same time their economy and business."
Philippine President Ferdinand Marcos Jr and First Lady Lisa Marcos are in London to attend the coronation.
Beaufils said: "His presence at Buckingham Palace yesterday and his attendance at the coronation are all incredibly important signs of the friendship between our two nations."