An art gallery in Aldgate East launched a new exhibition yesterday celebrating the strength and resilience of the female form.
Quantus Gallery, situated on Fashion Street, popped the prosecco in triumph over its latest complication of artistic talent, Zara Muse.
Zara Muse creator Alex Johnson transforms classical portraiture into vibrant contemporary art, using a palette knife to sharpen the definition of her subjects to emphasise the radiance of female resilience.
Her inspiration stems from her relationship with her mother, who passed away in 2019 from cancer.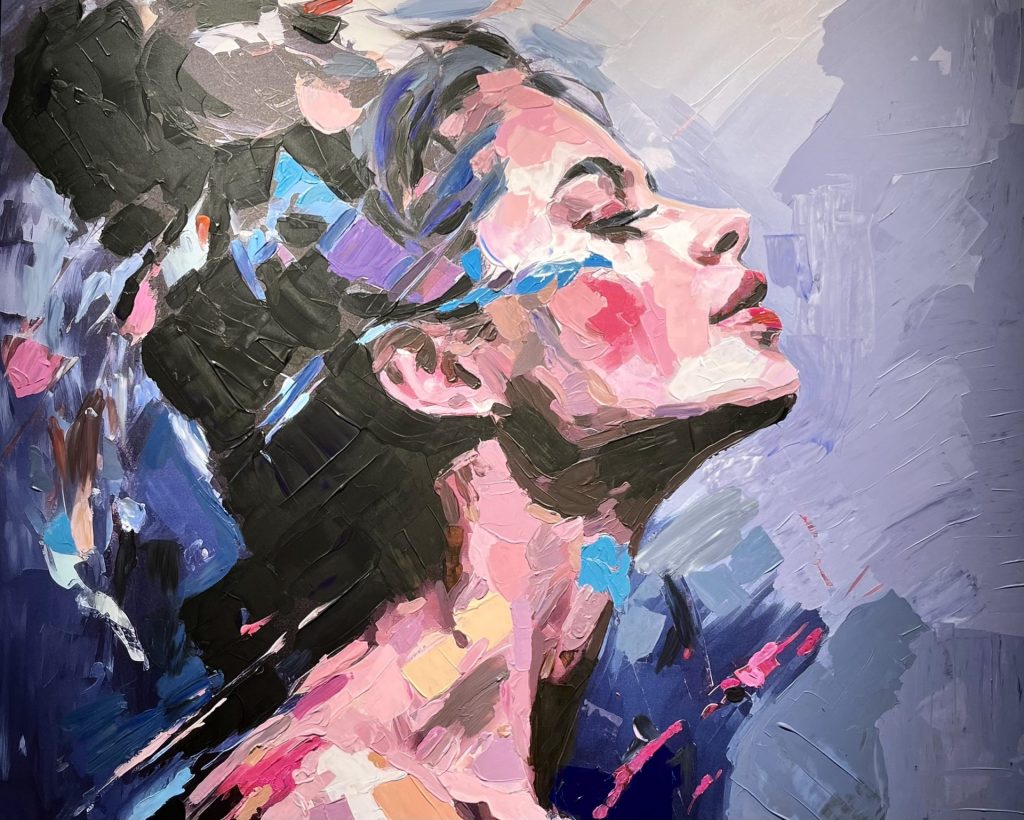 Alex said: "It's hard to talk about, but these are all about Mum.
"I want everyone to celebrate all the powerful women in their life, and that's why I'm creating art with women of all cultures."
Alex's artwork breathes the challenges she battled as she raised three children on her own and navigated a successful career in finance while caring for her mother.
The portraits consequently emulate the power of women in everyday life.
Through the medium of art, Alex was able to transform negative emotions into the majestic portraits that lined the walls of Quantus Gallery on Thursday evening. 
The diverse colour palettes celebrated diversity of women of all races, cultures and origins, and made the atmosphere of the evening vibrantly alive.
While each of the women in the portraits gaze humbly off to the side, the word that strikes as most apt to describe the feeling of the portraits is empowerment.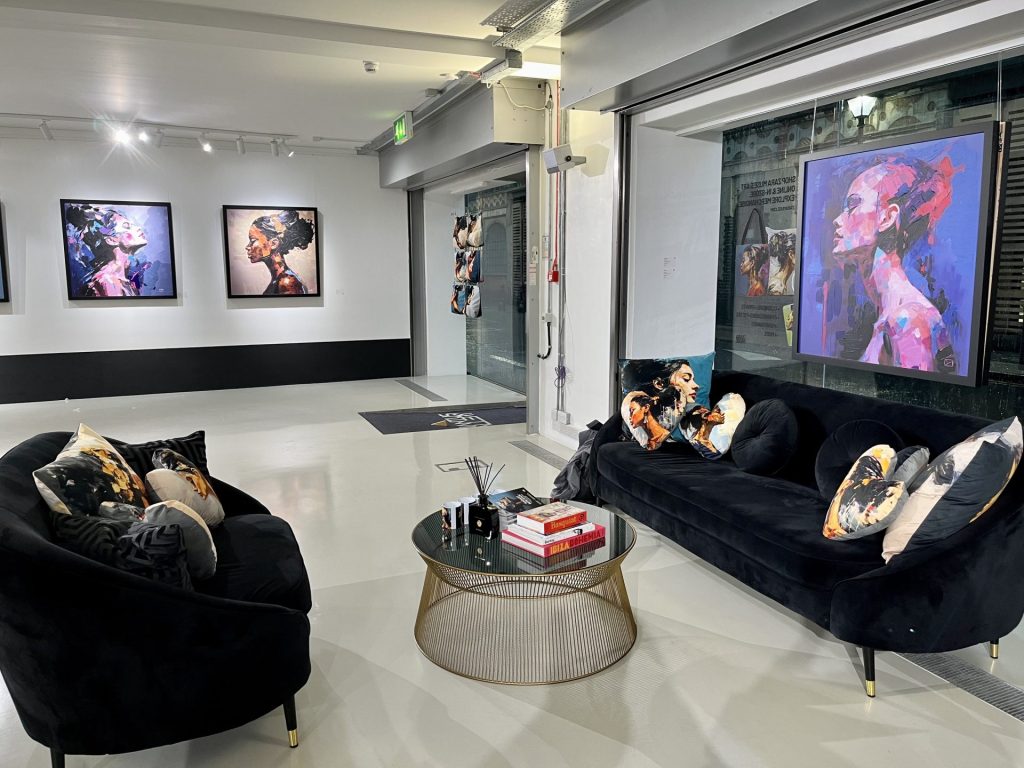 Guests of the launch were invited to even try a VR art experience, where more of Alex's paintings could be viewed on the walls of an alternate reality exhibition.
Alongside the new, breath-taking artwork, the gallery has also started its new concept of 'Art Merchandise', whereby those who purchase a painting also continue to receive money made from the sale of merchandise with the same portrait.
Merchandise sold currently includes cushions, bags, mugs and coasters, but Founder of Grove Square Galleries James Ryan explained that the produced merchandise will become seasonal, so between exhibitions there will be a large variety in the type of products that consumers can buy. 
This concept is unique to the Grove Galleries, being the first in London to start a system of investment in art presented in exhibitions.
The launch brought together art-lovers and artists alike, as one of Quantus Gallery's previous talents, the Blind Braille Artist Clarke Reynolds, also came to share his support.
It was an evening that projected Quantus Gallery's fantastic eye for finding artists with incredible stories and unique styles that simply need a supporting step up into the limeline to claim their artistic fame.
Feature Image: The Londoners