A fundraising event was held in east London on 14 May to support the Ukrainian military and raise awareness of Ukrainian culture. 
Ukrainian poems, artworks and techno music amused dozens of guests during the event at the Davenant Centre in Whitechapel between 5pm and midnight.
Anna Reed, whose biological father is Ukrainian and mother is Russian, organised the event as she wanted to do something for Ukrainians.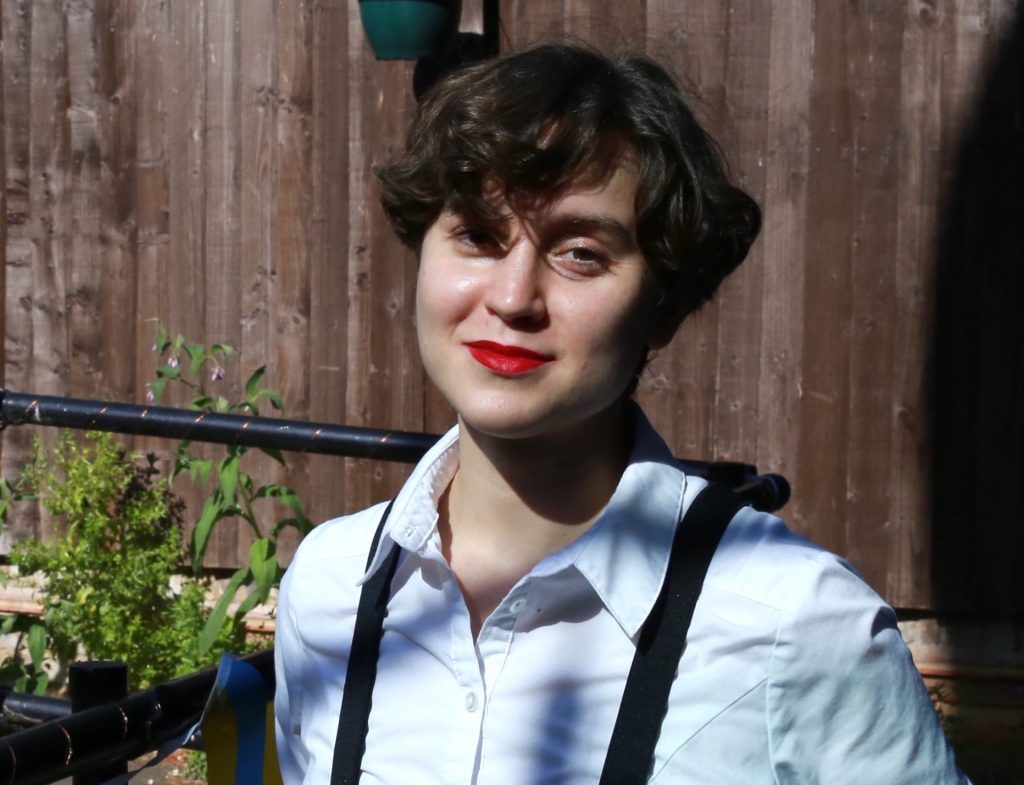 Reed, who was born in Kyiv and had lived in Moscow before moving to the UK at age eight, said: "There are a lot of similarities in Eastern European countries but they are unique each in their own way.
"Unfortunately, due to Russian imperialism, a lot of European countries, Ukraine in particular, have had their culture appropriated by Russia or attempted to be erased by Russia.
"The Ukrainian culture has beautiful and deep traditions. I want to separate that from people's views of it under Russian imperialism.
"I want to present it as a unique country and break some stereotypes and preconceptions about that."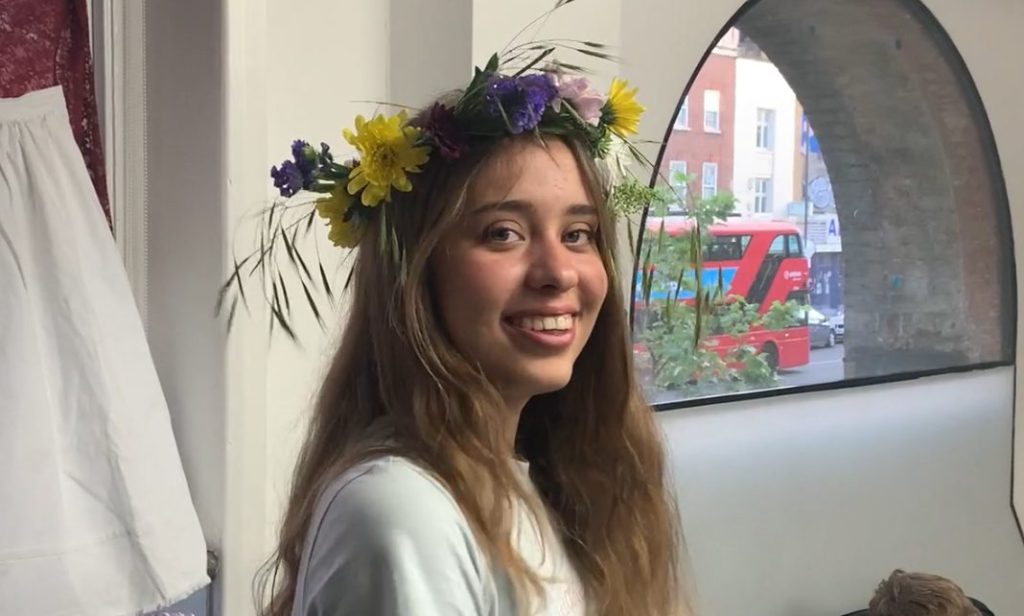 Veronika Yakovenko, a 19-year-old Ukrainian student, said: "It feels so heart-warming. It's great to meet people who really care enough to do something for Ukrainians. It's difficult to express my feelings in words."
She said after Russia attacked Ukraine on 24 February, she left her home in Kyiv and stayed in Lviv for about two months.
She recalled that the closest missile attack was about two kilometres away from her place in Lviv, where had about two to four rounds of sirens per day.
"It's good to spend some time here to calm down a little bit and try to reset myself," said Yakovenko, who arrived in London through the "Homes for Ukraine" scheme in late April.
During the event, Yakovenko was excited to have made a vinok, a traditional wreath for unmarried Ukrainian women, as she only wore it at age five when her grandmother made her one.
Two Ukrainians, named Anna Artemenko-Didenko and Dar'ya Myhaylovna, were invited to read poems remotely over the Internet.
Some artworks were put up at a fund-raising auction.
Apart from these, Ukrainian techno music was also highlighted in the event.
Christopher Mason, known as "Happy Energie," said he used to play fast-paced Berlin techno but he had recently started exploring Ukrainian techno due to the event.
He added that he hoped Ukraine would find peace as soon as possible.
Pietro Della Rosa, who likes to play house music, which is slower and more melodic, said it's impossible for him to comprehend why a war happened in Ukraine in 2022.
He added he wanted to help out as he felt he and Ukrainians were a whole family together.
The event and an online campaign have so far raised £2,100, which will be split three ways between The Ukrainian Armed Forces, Razom For Ukraine and Come Back Alive.
For more information, click here.