The biggest capacity nightclub in the UK and joint largest in the world opened this weekend in a disused Tottenham IKEA.
Broadwick Live, the organisation behind the long anticipated nightclub and cultural space, transformed the disused IKEA warehouse in Tottenham into a 15,000 capacity venue.
The first event to christen the new venue was hosted by La Discothèque, an all day event that ran from 12pm–11pm on Saturday.
Broadwick Live's approach to nightlife is reinvention.
Director of Strategy, Simeon Aldred said: "We're about to create live spaces. Human connection is really very important for us, especially in this age of AI and live broadcast of streaming. We believe in physically being together, human contact."
Drumsheds follows Broadwick Live's previous warehouse project Printworks, an iconic fixture in south east London nightlife, before its closure in May.
However, the new Tottenham site is not the first of its kind, borrowing its name from Broadwick Live's first Drumsheds outing, up the road from its new location at the old BOC gasworks in Meridian Water.
The original Drumsheds opened in summer 2019 and played host to renowned headline acts like Chase and Status, Diplo, and Skepta.
It closed in January 2022, early business hampered by the onset of the Covid-19 pandemic and then the expiry of its 'meanwhile use' licence — which allows venues to operate out of buildings set for demolition on a temporary basis.
But the new Drumsheds is set to be the most ambitious yet.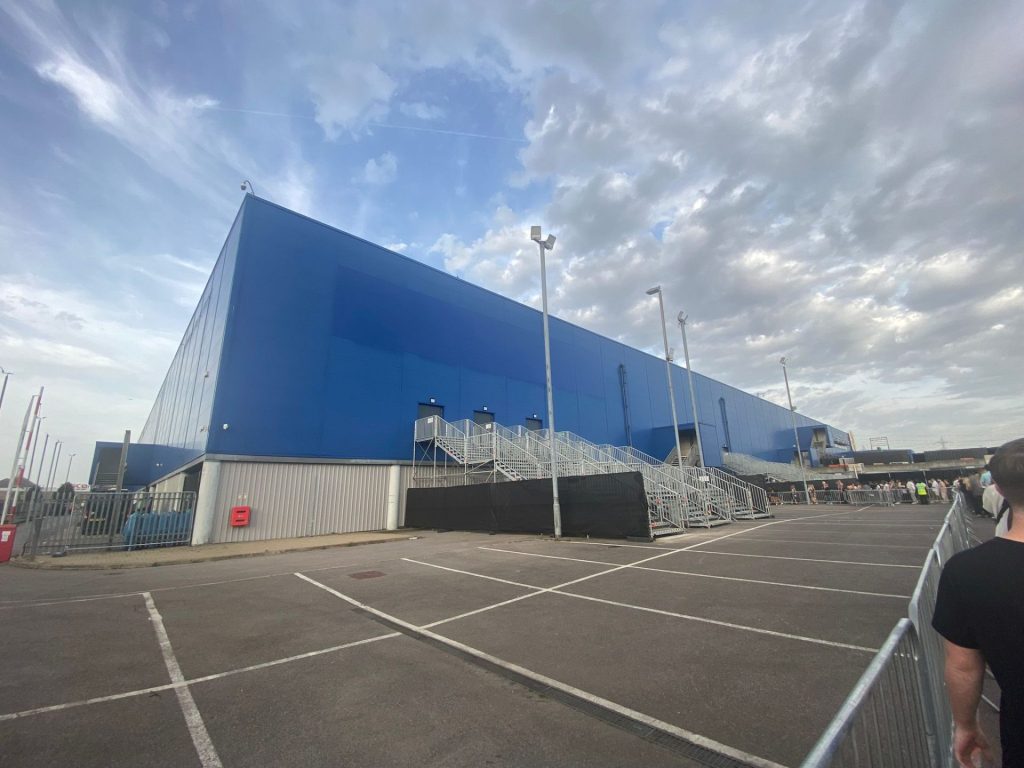 Drumsheds, as with Printworks before, will have the scope for a whole host of events from fashion shows to business conferences.
The rehabilitated IKEA warehouse operates on the same "meanwhile-use" licence as the original Drumsheds, set on the backdrop of the Meridian Waters redevelopment project that plans to deliver 10,000 homes in Enfield.
Partygoers will potentially only have the current season of planned events before the IKEA lot is sold and transformed into housing.
Nevertheless, Aldred spoke confidently about the scope and impact Drumsheds will have.
In fact, the 45-year-old is showing no signs of slowing down, setting his sights on continental Europe and America.
He said: "We're limited by our resources, but not by our imagination. So I guess on our journey, we're looking for people to join in with us."
The company have also made efforts to champion diversity, with a host of LGBTQIA+ nights, staff training for women's safety, and full welfare teams across for a range of needs.
Marketing Director at Broadwick Live, Ebony Rhiney-James, said: "We have a very diverse team, it is something we feel very strongly about, it's important we're serving the diversity of the country."
But Broadwick Live's successes run parallel to an industry in sharp decline.
Data shows that between June 2020 and June 2023 30% of UK nightclubs have been shuttered with 100 independent clubs closing between 2022 and 2023 and LGBTQ nightclubs hit the worst over the last decade.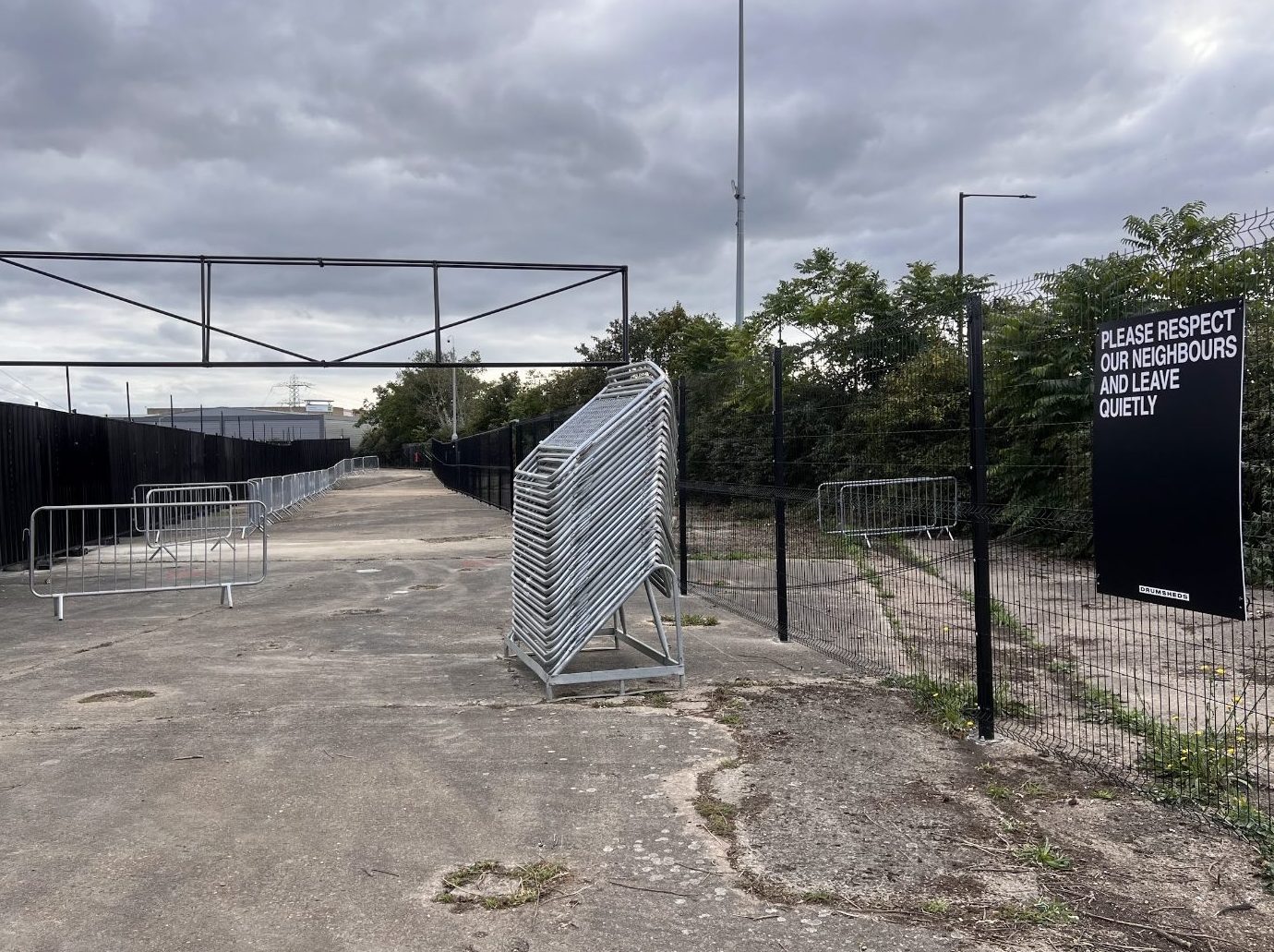 Due in part to the Covid pandemic and the lack of financial support given to clubs from the government compared with pubs, a move which The Night Time Industries Association (NTIA), claimed was intentional.
In 2022, the NTIA penned an open letter to the UK government urging them to change their approach to smaller venues.
NTIA CEO, Michael Kill said: "They've got to listen, There's a huge amount of work that needs to be done.
"But instead of culling the license hours, what they're doing is systematically targeting different ways of weakening the resolve of a sector."
Josh Julien, an investment accountant from Essex, attended Drumsheds on opening night and expressed a similar sentiment.
The 30-year-old said: "I don't really go clubbing much anymore. It's a bit sad, I was living abroad for a few years and when I came back I saw so many clubs had closed down in London. It was just going on everywhere."
The fear is that big clubbing organisations like Broadwick Live are subsuming the customer base of smaller clubs, in effect, cannibalising their businesses.
Aldred, however, seems confident that Broadwick's venues can live in tandem with smaller clubs.
He added: "We would pay for massive talent that maybe smaller clubs wouldn't necessarily get normally and then they do the after party there.
"We're really respectful of those people because, you know, we don't view this as a club, I think we sit adjacent to that, and we never try to hurt them."
Whether Broadwick Live's quest for growth is swallowing the business of their smaller competitors remains to be seen.
Nevertheless nightlife remains an important part of culture and its decline could reflect an ailing cultural climate.
Kill, 50, stresses this importance and called for the same heritage protections nightclubs have in Europe.
He added: "Compared with galleries, castles and museums, we don't talk about the likes of Fabric or Ministry of Sound, but they equally have a cultural importance and we need to start protecting them.
"Otherwise we are going to lose them for good and bad and that's one of the issues that we're fighting for at the moment, is this heritage protection."
But, for now, while the UK's biggest capacity club still stands, thousands of clubbers have something to be excited for.
The Department for Culture, Media & Sport have been contacted for comment.