A new contemporary art exhibition is launched today in Spitalfields to promote all forms of love in the lead up to Valentine's Day. 
Two contemporary artists, Eve De Haan and Sara Pope are uniting in the exhibition Addicted to Love at Quantus Gallery.
The exhibition presents art as a form of communication to explore how technology has influenced our language and how we connect with others.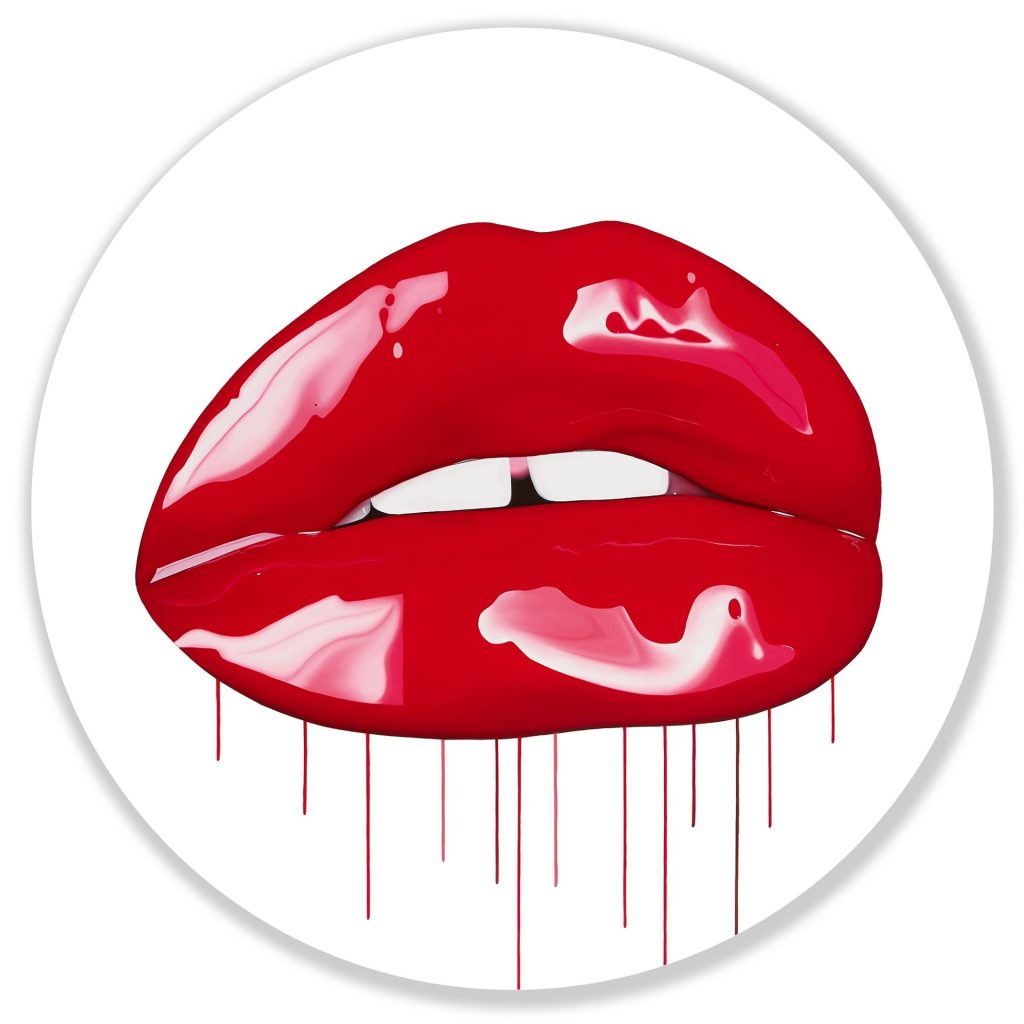 De Haan said: "When I'm creating, I'm always trying to communicate with someone, and speak to them in order to get them to think about something.
"We're all trying to connect with each other, and I find communication is the best way to do that."
Pope added: "[Art] reflects on everything we're involved in, in this moment in time, in terms of society, politics and all of the things that affect our lives, thoughts, emotions and our psychology. 
"It's almost like stepping back, reflecting, and then presenting the conclusions and the questions surrounding that."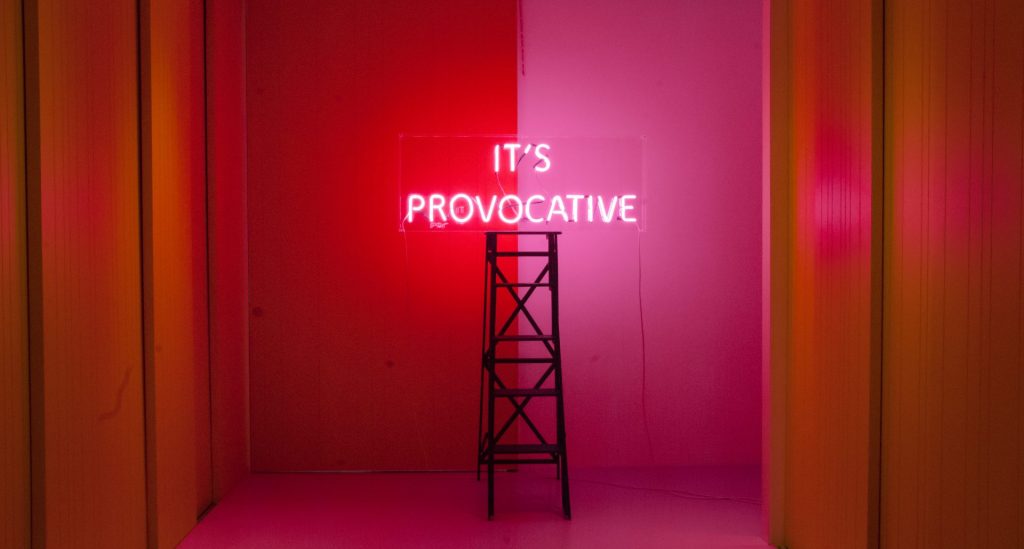 The exhibition features 30 works of De Haan's neon text-based works alongside Pope's signature pop art-style lips to present love in its many forms, while raising support for Choose Love, the global humanitarian aid movement for refugees.
Theology graduate De Haan is known by her provocative, challenging artwork on her Instagram. 
Pope is known for her bright-coloured paintings of glossy lips and her work has been accepted into the Vatican collection, the first by a female British artist in over 70 years.
Their inspiration is taken from everyday life, recognising all the forms of beauty existing in society.
Pope explained: "I am inspired by people, I'm fascinated by them and I see each individual person as a whole complex universe to understand and communicate with."
De Haan also added: "I think creativity is one of the best outlets we have."
De Haan encourages her two daughters to engage with her artwork as much as possible so that they learn about the importance of expression and communication through creative mediums.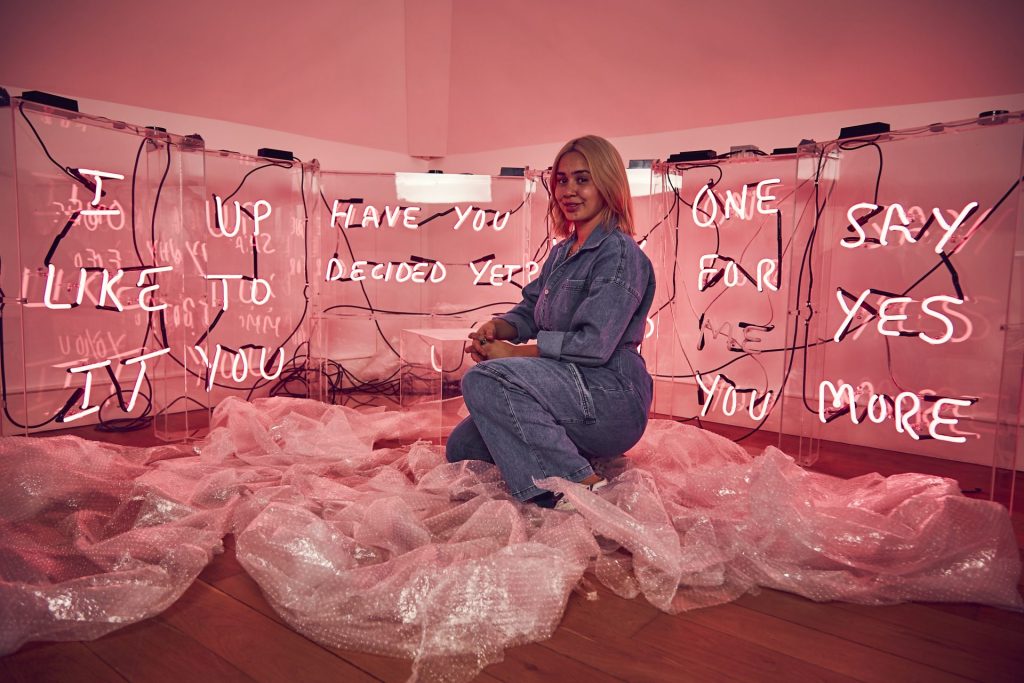 In her artistic process, De Haan takes her favourite words from dating app Lonely Hearts adverts and reads them every day.
After two weeks of reading them, whichever word continues to have the same impact becomes the source of her artwork.
Meanwhile, Pope will choose a model, do their make up with a combination of paintbrushes and make-up brushes, and then photograph the way the model's face changes while Pope chats with them.
She then sifts through thousands of photos and learns how the individual's face transforms with emotion while they connect and communicate with Pope, and uses the expressions to create her final works of art.
Talking about her artistic process, Pope explained: "It's an investigation between me and that person."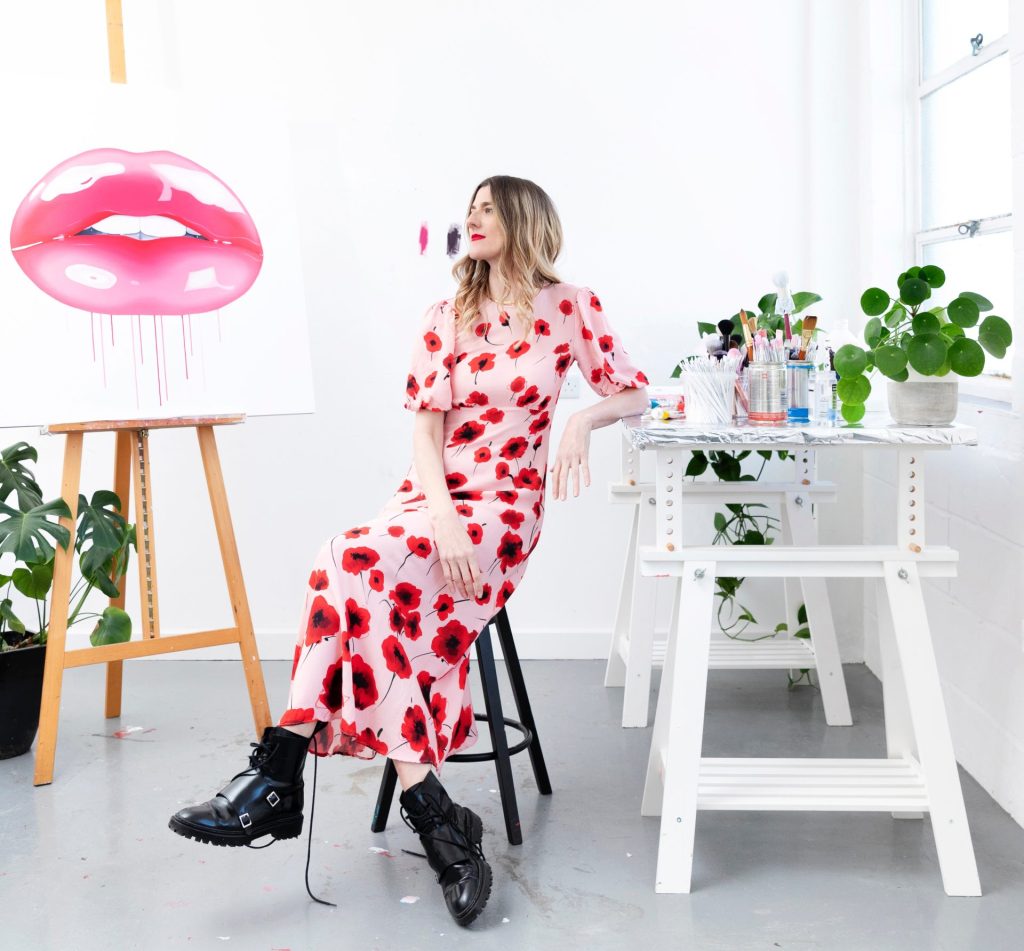 In both artist's processes, communication is at the forefront of their creativity, but both artists also want to draw awareness on the dangers of social media, and how it can affect people's interactions.
De Haan said: "We are constantly reminded of how we compare to other people.
"Social media encourages compare culture, and I think when you're impressionable, it can be quite dangerous."
Pope agreed: "You can almost create yourself as an avatar, so the person you're creating online is diverging from the person you look like in real life."
The artists therefore want people to raise questions about technology, while recognising the importance of love and human connection.
Pope said: "There's a great synergy between our work. I paint the mouth, the vocal point of communication, and Eve works with words."
De Haan added: "The hope is that the exhibition will make you realise how powerful language can be."
Feature Image: copyright to Eve De Haan