"The world champion of chessboxing will be the smartest, toughest man on the planet."
Those are the words of Iepe Rubingh, a Dutch performance artist widely credited as the inventor of chessboxing.
Chessboxing is a hybrid sport in which opponents alternate between rounds of chess and boxing until a player wins by checkmate or knockout.
Rubingh staged the first ever public chessboxing event in Berlin in 2003 and the sport became an underground sensation.
Twenty years later, chessboxing events continue to be held worldwide, such as Oktoberfist, held at The Dome in North London on 7 October and organised by London-based Chessboxing Nation.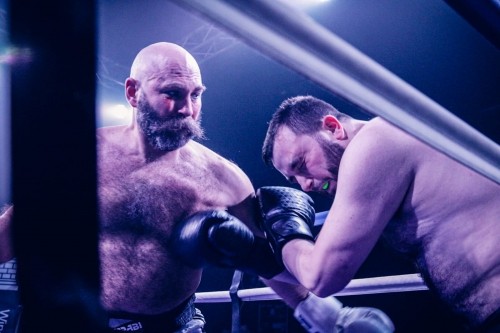 Chessboxing Nation states that the sport is "a wild mix-up of two of mankind's oldest sporting obsessions", but this combination can at first seem like a joke or gimmick.
Primary school teacher Andrew Smith, 29, said: "To the average person, it would appear that it's a completely random combination, like acrobatics and flower arranging.
"But in both chess and boxing you're fighting your opponent and trying to outhink, outsmart them, find gaps and weaknesses."
Smith, like many chessboxers, is a longtime chess player who took up boxing later in life when he came across chessboxing.
Yet despite months of training, nothing could prepare Smith for his first proper fight.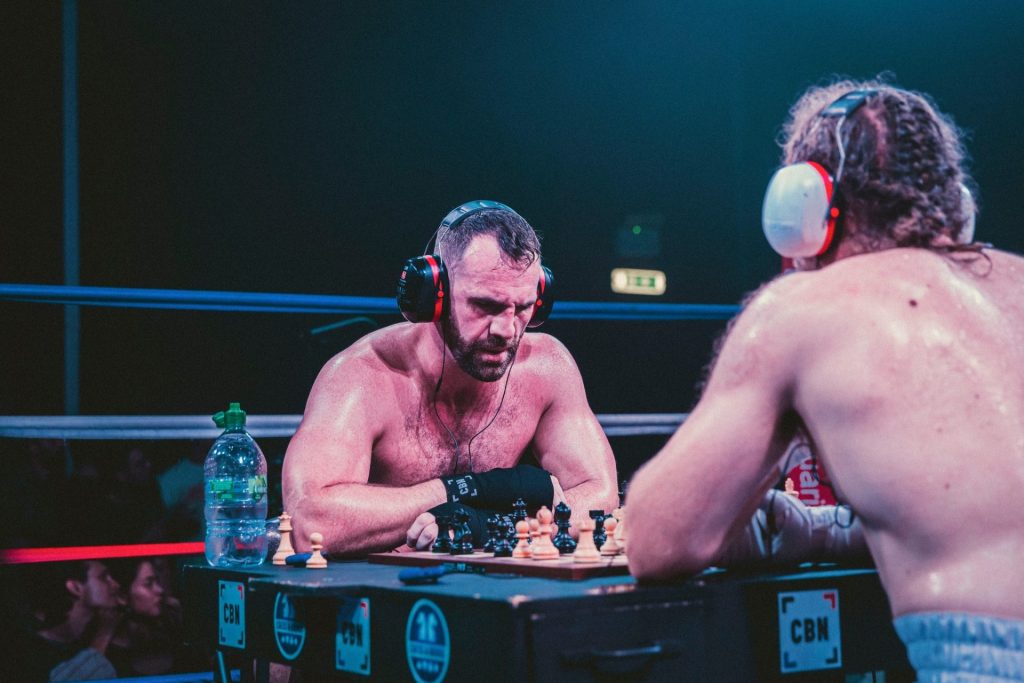 Smith said: "It was a surreal experience.
"I'm actually fighting a person here, he's trying to knock my head off, and I'm trying to knock his head off.
"And you've got a crowd who are cheering your name, it's a real sensory overload."
Chessboxing events certainly benefit from excellent atmospheres, but part of the sport's intrigue also stems from the strategy of the alternating rounds.
Smith said: "It's in a similar vein to biathlon, where you need to slow your heart down when you're shooting because if you miss the target, you've got to do more skiing.
"It's the same with chessboxing, if you play a bad move in the chess, you suddenly have to go all out in the boxing, and vice versa if you're getting battered in the boxing."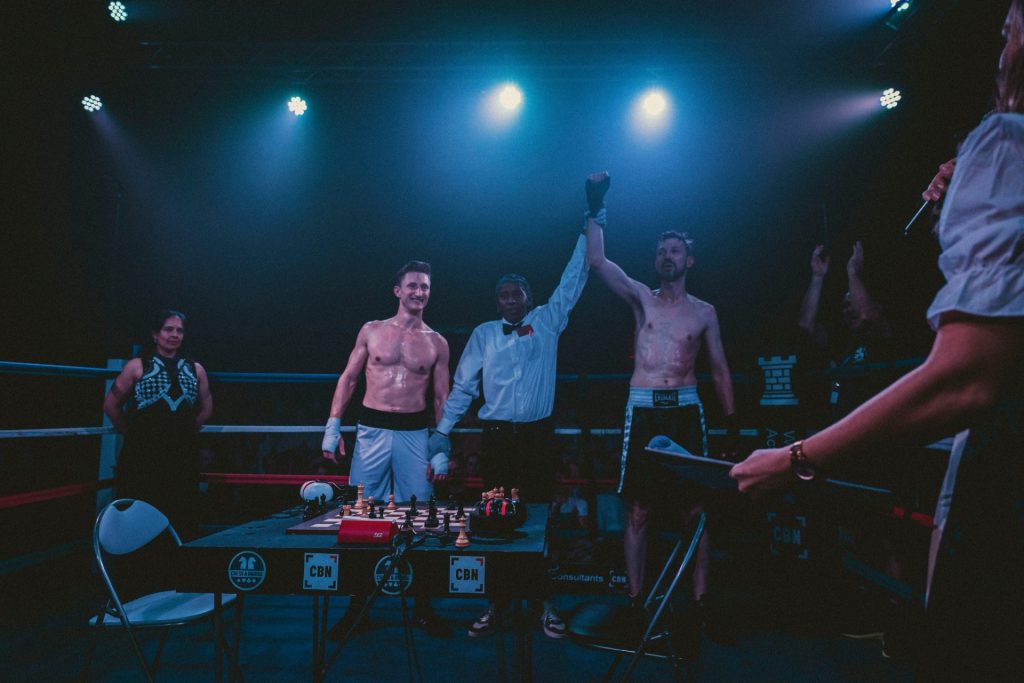 Chessboxing Nation's co-director Gavin Paterson, 42, was pleased with the success of Oktoberfist but has concerns about the sport's mainstream appeal.
Paterson said: "A lot of the PR we get is just novelty, we've had some good exposure but do people return to us?
"There may be a ceiling to how popular the sport can be."
Chessboxing's popularity has been boosted by the videos of YouTuber Ludwig Ahgren, and Paterson feels that esports and influencers offer the biggest areas for expansion for the sport.
However, for chessboxing to expand it must overcome the challenge of having two governing bodies; the Chessboxing Nation-affiliated World Chessboxing Association, and the World Chessboxing Organisation based in Berlin founded by Rubingh.
Paterson said: "When there are two governing bodies, it's hard to attract sponsorship, agree on a single set of rules – everything you need to be taken seriously as a sport."
Despite this, Paterson, who runs a farm in Norfolk and fights under the nickname 'Grievous Bodily Farmer', remains optimistic about chessboxing's future due to its unique qualities.
He said: "There are different strategies, a fighter called Toby White is known for his flurry of punches at the end of the round, his cornerman will give him a signal and then he will unleash on his opponent.
"You also have what's called a jaffa where you blunder on your first move because you're tired from boxing – there's a big focus on your first move"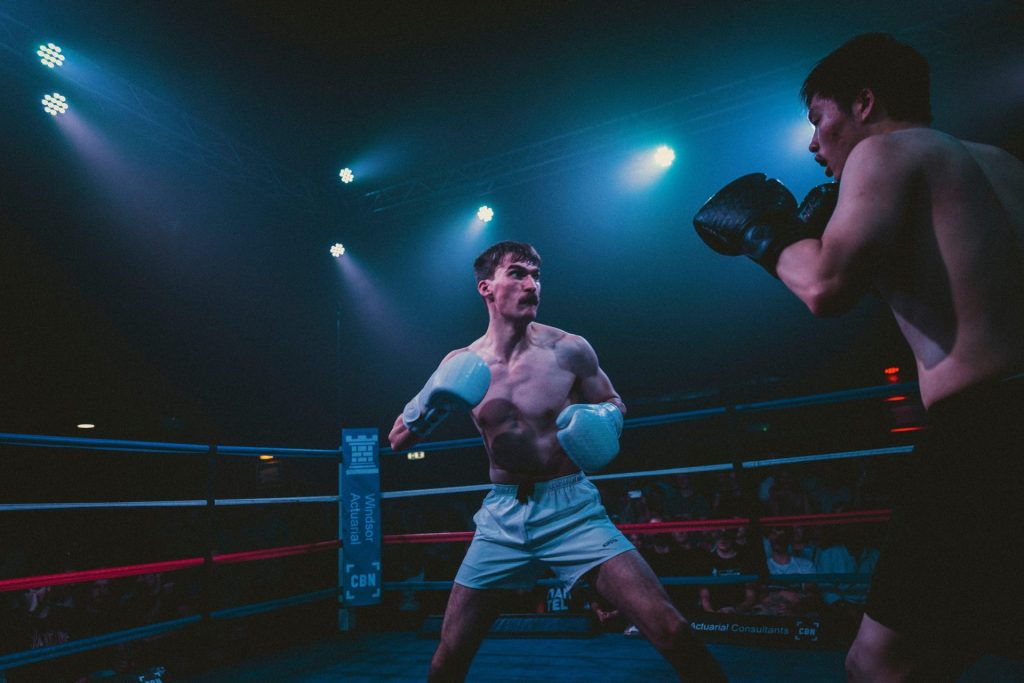 Amateur boxer Oliver 'The Revolver' Ye, 23, had his first chessboxing fight at Oktoberfist and was also surprised by the sport's tactical elements.
Ye said "It changes the way you box, you will lose at chess if you just land punches, but you have to focus on chess or you will run out of time.
"But you have to take it one round at a time – at any moment a punch can come at you!"
Ye, Paterson and Smith all train on Saturdays at the Islington Boxing Club where they receive boxing coaching and practise both disciplines with other chessboxers.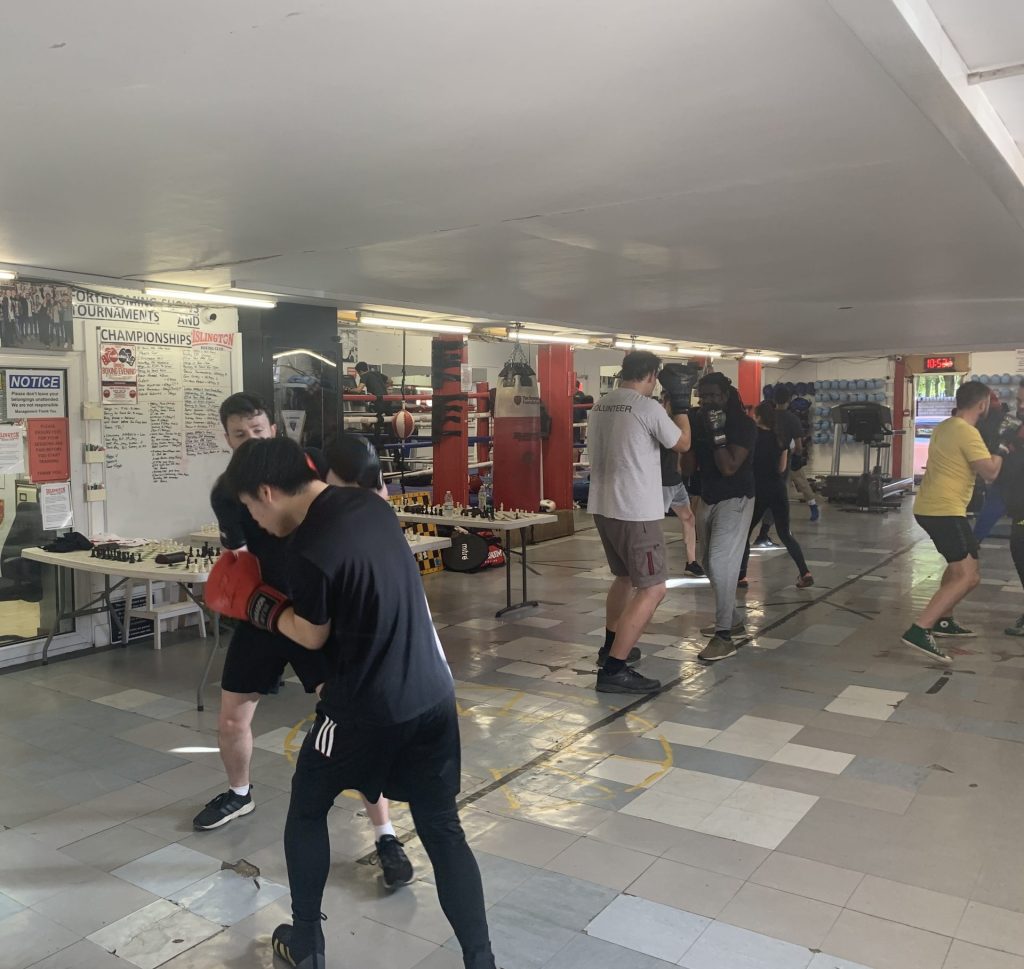 Smith said: "Chess players, we're not the most active bunch in the world, and the chess community is quite insular.
"Whereas with boxing there's lots of people around to encourage and support you, which is what's lovely about the chessboxing community and the Islington Boxing Club as well."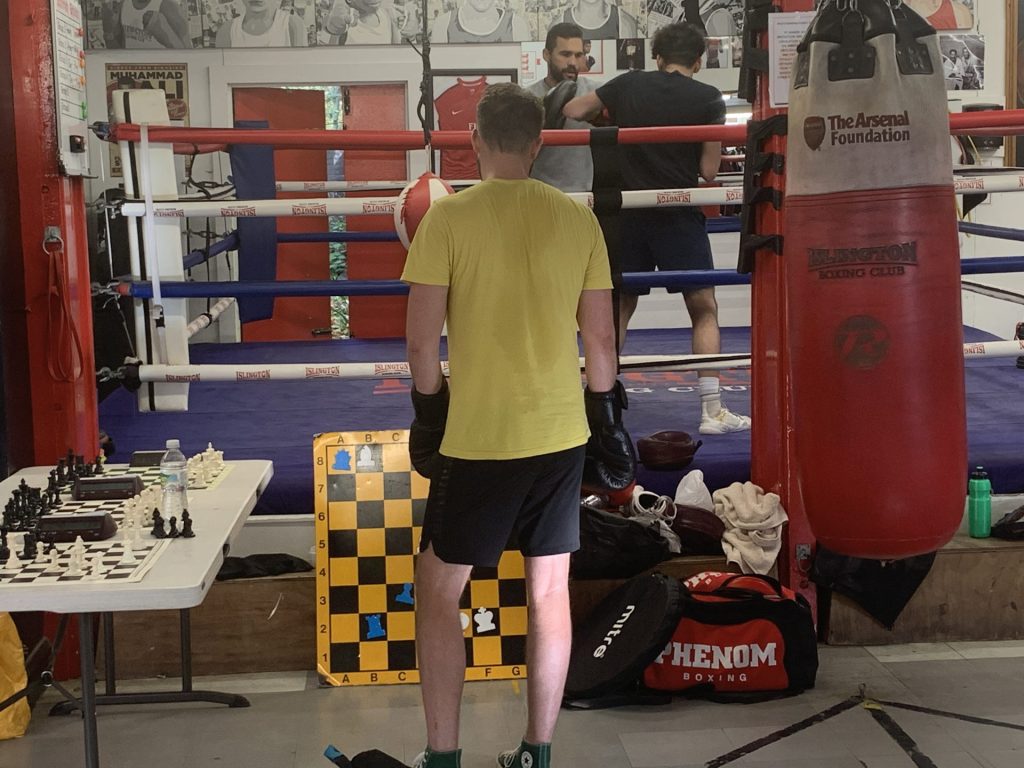 Paterson hinted at plans to host the community for a summer chessboxing festival in 2024 at his farm in Norfolk, while the sport's other governing body, the WCBO, just held its fifth Chessboxing World Championships in Riccione, Italy.
The mission to find the smartest, toughest man on the planet continues.
Feature image credit: Pawel Gawronski