England captain Heather Knight's stubbornness has helped her side to level their thrilling Women's Ashes series, says Isa Guha.
Knight has stuck to her guns on various decisions as England have forced their way back from 6-0 down in the multi-format series.
The skipper delivered with bat in hand on Wednesday scoring seventy-five not out to guide England home in a record chase.
"Heather Knight has been one of the standout players for England," former England bowler Guha said, who is supporting Sage, the Official Insights Partner of the Hundred, and their Sage Small Business XI competition.
"Her captaincy and obviously helping to win the game at Bristol this week. Just that composure and that stubbornness.
"Sometimes people will watch, try, and suggest how they think England should go about things.
"But Heather has a noticeably clear mind and clarity in how she wants to try and win games of cricket and what's best for her team.
"And I think that that has come through certainly in the games that they have won.
"The fact that she sticks to her guns in those situations, I think has helped this team."
England lost a dramatic Test match and the opening T20I game to leave Knight and her side needing to win every remaining game to stop Australia retaining the Ashes.
A strong all-round display at The Oval was followed by an enthralling win at Lord's to hand the reigning T20 World Cup champions their first series loss since 2017.
Knight then led from the front to see England claim the opening ODI win, but it was not just her batting that impressed Guha, but also her belief in her teammates.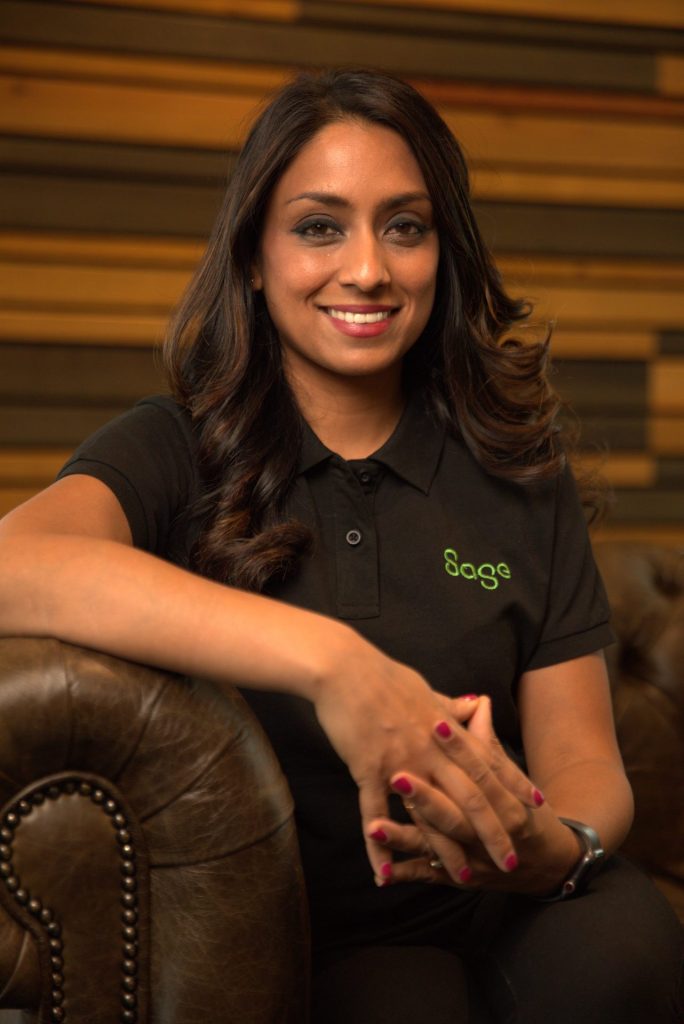 With England eight wickets down in Bristol, Knight routinely gave seam bowler Kate Cross the strike and was rewarded as she crunched 19 off 20 balls.
"Things like that are huge. That usually comes from her leadership and she's developed that over time," Guha added, speaking to promote The Sage Small Business XI which will see one business win free advertising and business advice worth £60,000 with 10 runners-up also receiving prizes.
"She backs up players, she supports her players and she has showed tremendous loyalty to her players in her time as captain and she's starting to be repaid for that faith and that loyalty.
"So performances like Bristol are very much down to her leadership."
Guha was speaking as she threw her support behind the Sage Small Business XI competition which is offering one small business owner advertising, mentoring and promotional support for 12 months with official involvement in The Hundred 2024.
England now head to Southampton knowing a win will see them draw the series, while victory in Taunton next Tuesday would hand Knight her first Ashes win as captain.
Alongside head coach Jon Lewis, Knight has implemented a new attacking approach to England's game, which saw them reach the semi-finals of this year's T20 World Cup.
And it is their style of play that never stopped Guha from believing that England would fight back in the Ashes.
"I've always believed that this team can compete with Australia," the international cricketer turned broadcaster said. "It's just a question of finding a way to win.
"And so many times on that last Ashes tour Down Under they were getting themselves into a position to win and then not doing it.
"It was almost like a psychological battle with themselves to actually beat this Australian team.
"I was seeing the fearlessness and their approach playing against Australia, which you need to have.
"But it was also having the ruthlessness and the composure in the pressure moments and that's what we've seen as they've won these games.
"It just took one win to unlock that and so I absolutely believe that, they can compete for the rest of the series and they've got the momentum with them.
"This next match is going to be very interesting."
The Sage Small Business XI competition will see a small business owner be part of The Hundred as well as winning a £60k boost to their business. Enter now at www.sage.co.uk/TheHundred