Teqball is the fastest growing sport in the world, but it is one most people have never heard of.
A fusion of football, tennis, and table tennis, it is the brainchild of former professional footballer Gábor Borsányi, businessman György Gattyán, and computer scientist Viktor Huszár, who set it up in Budapest in 2012.
The International Federation of Teqball (FITEQ) was then formed in 2017, and now has more than 151 member federations across five continents.
Every club in the Premier League is thought to own a table, and in the US, the National Teqball Federation recently partnered with the MLS, setting up tables at both training grounds and fan zones.
Dani Peleva, 35, is currently the only female professional Teqball player in the UK.
She said: "To describe Teqball for someone that's never heard of it is basically table top football using a curved table.
"It's played with all your body parts apart from hands and arms. You essentially pass the ball over the net on the table, and you score points by the ball touching the table and your opponent failing to return the ball.
"You've got three touches each, or three touches for a team of two players. That's the basis of it."
Peleva discovered Teqball during the COVID-19 pandemic.
After a second national lockdown was announced in 2021, she bought a one-way ticket to Rio de Janeiro, Brazil to pursue her ambition of playing footvolley – a blend of football and volleyball that originated on the Copacabana beach.
She said: "That was the dream. I spent two months on the beaches in Rio de Janeiro playing footvolley, being professionally coached by the best there are in the sport.
"Naturally, there were a few Teqball tables there, so I was very curious to understand what the sport was and how you play it.
"I had a go at it, and I really enjoyed it. That's how it started."
Peleva, who also plays Sunday League football for the New London Lionesses football club, returned to London a few months later and searched for Teqball tables in the city.
She found many football facilities in London have invested in Teqball tables for recreational purposes.
Peleva, who currently trains at Power League Shoreditch, a football community in East London most known for its five-a-side football facilities, believes that the social and community value of Teqball has only helped increase its popularity.
Teqball also prides itself as one of the world's most inclusive sports and FITEQ has declared its dedication to promoting equality at all levels of the game.
Peleva added: "That's one of the biggest benefits, literally anyone can play.
"In terms of women and men the distribution is quite uneven unfortunately, but I know FITEQ is very eager to balance it out and it's trying to do everything in its power to encourage more women to join the sport.
"I haven't had any negative experiences because of my gender. Quite the contrary.
"I'm always encouraged to play because FITEQ has prioritised women and I really appreciate that because other sports do not facilitate the women's side that much.
"Hopefully, in the next few years, we're going to see more and more women taking the sport on."
FITEQ has also introduced and further professionalised Para Teqball to facilitate a culture of inclusion at both elite and grassroots levels of the sport.
With no physical contact permitted, Teqball champions equality through its emphasis on technical ability and concentration, and is played by some of the most widely recognised names in football, such as Lionel Messi and Neymar, to improve their first touch.
Teqball also secured a historic programming deal with ESPN last year, reported to be worth $850,000, to stream the USA Teqball Tour.
The relationship that FITEQ has with the USA is a sign of the sport's growing popularity and highlights where the sport aims to be in the future.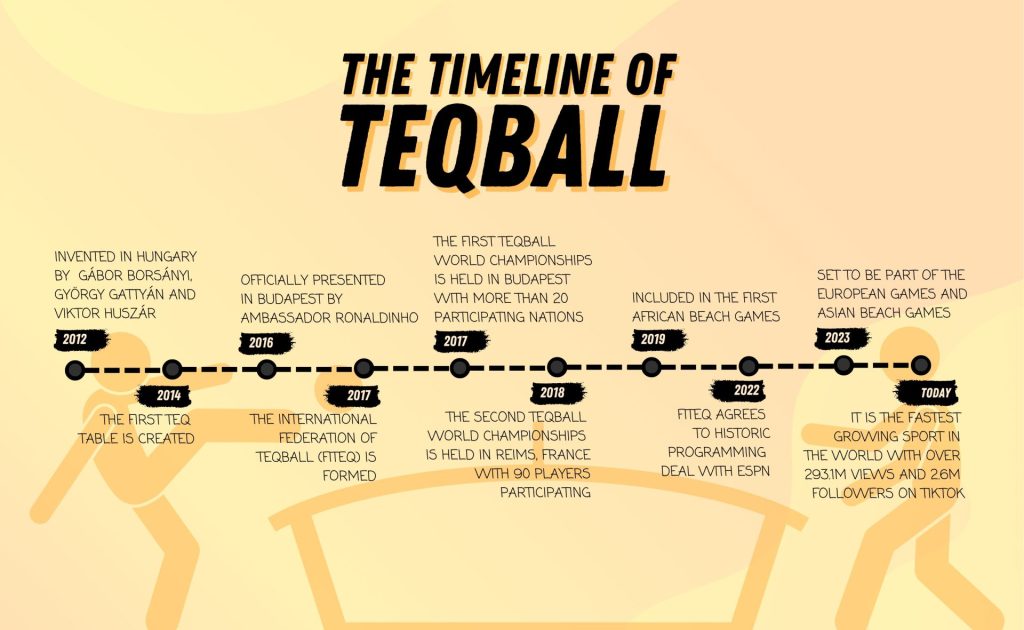 FITEQ is now gunning for its inclusion in the 2028 Los Angeles Olympic Games.
Peleva said: "I would love to see Teqball become an Olympic sport."
Peleva currently competes for Bulgaria, but as a British citizen and the only female player in the UK, she has the option to represent both nations.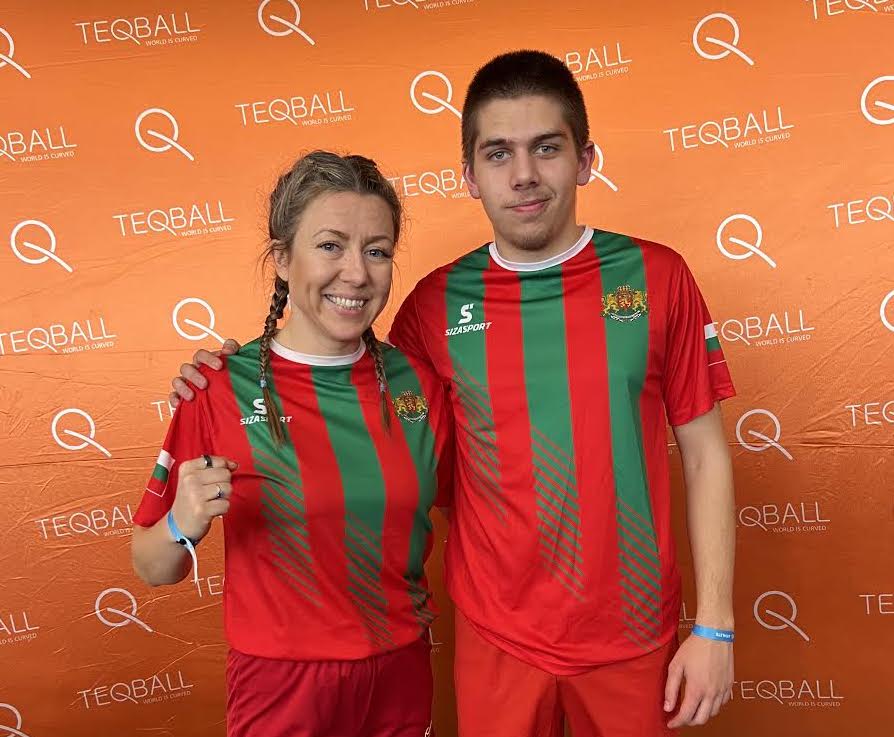 Peleva spends her Saturdays playing Teqball in Shoreditch and she urged anyone wanting to get involved in the fastest growing sport in the world to contact her.
She said: "I would say, even if you don't play professionally, it's just so much fun.
"It's a great way to keep moving, get your steps in, without it being too strenuous on the body.
"If anyone wants to have a kick about, male or female, boy or girl, I'd love to introduce them to the sport and get more people enjoying Teqball."
You can get in touch with Dani here.