Max Whitlock made a memorable return to his local South Essex Gymnastics Club to reveal how National Lottery funding has led Team England gymnasts to their most successful Commonwealth Games ever.
Team England's artistic gymnasts have delivered their best performance ever at a Games, finishing with a staggering ten gold, five silver and one bronze medal.
And Whitlock believes that without The National Lottery's support over the past decade and their £40million investment to support the Commonwealth Games, Team England's impact might not have been as significant.  
He said: "I don't think we would be where we are in this sport if we didn't have National Lottery Funding.
"When it comes to their support of what they do in the facilities and staff, making sure each one of us athletes can focus on our sport is hugely beneficial. 
"You take in back ten years ago, there wasn't much there and to see now that results are coming in very, very regularly.
"You can see that history is being made in every competition we go to, we're really trying to push our boundaries and see where we can go.
"Being on that journey has been a huge honour – all the partners are helping us build that momentum and it's continuing."
Whitlock is one of over 1,100 elite athletes supported by UK Sport's National Lottery-funded World Class Programme, allowing him to train full time, have access to the world's best coaches and benefit from pioneering technology, science, and medical support.
Four years ago on the Gold Coast, the gymnast missed out on being crowned champion in his favoured pommel horse event to Northern Ireland's Rhys McClenaghan on execution.
But watching Team England athletes Jake Jarman and Joe Fraser dominate their events in Birmingham brought immense pride to the 29-year-old.
Jarman won four golds including the all-around, floor and vault events with Fraser taking the pommel horse title for his own. 
Whitlock added: "It's interesting to watch because I've trained with [Jarman] for many years now and I think that on the surface, it comes across that Jake's performance has come out of nowhere.
"But going into that Commonwealths, everyone in the team knew what he was capable of.
"Obviously we were favourites for the team, he wasn't favourite for the all-around and he would honestly say that himself as well but he's a mega talent.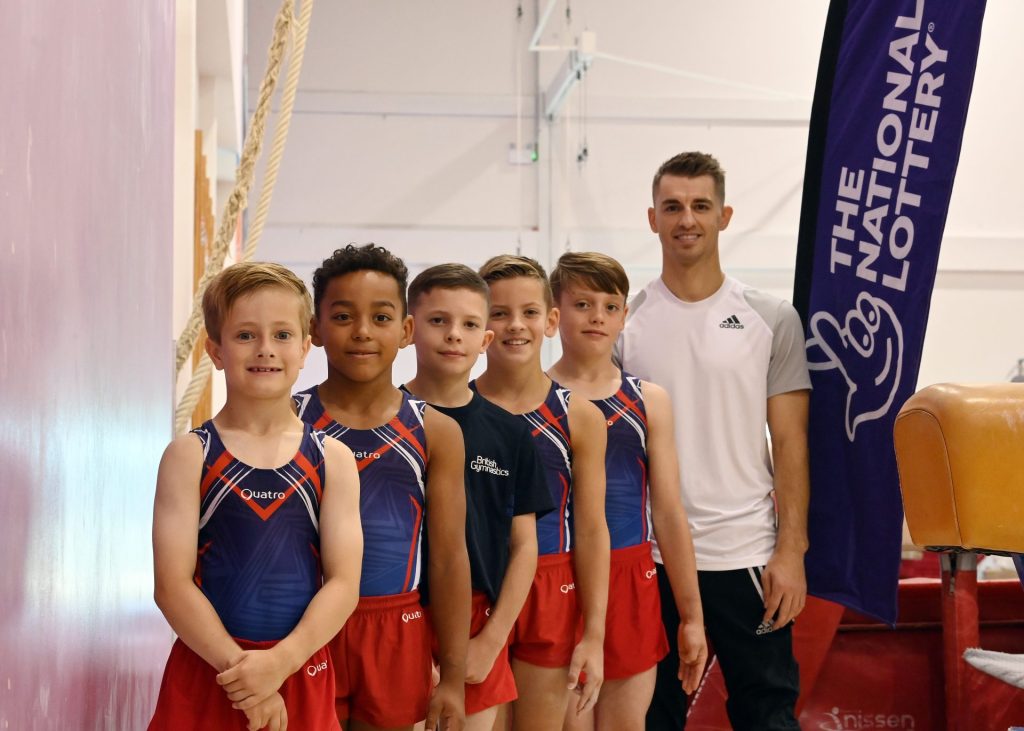 "For Joe, I was speaking to him in the build-up and I was asking him questions about how he was feeling and his mindset was brilliant as he was massively positive.
"Literally before the pommel horse final he said that him and James Hall were in it and they would do me proud and then after he said that that medal was for me.
"We have so much respect for each other, and I was really pleased for him to get that."
The triple Olympic champion retained his pommel horse title with a score of 15.583 at the Tokyo 2020 Olympics and is now back on track to compete at Paris 2024 after a break from the sport. 
The South Essex Gymnastics Club athlete was immensely proud of his club sending four athletes and five support staff to Birmingham 2022, showcasing the immense talent that they have produced. One of whom was double Commonwealth champion Courtney Tulloch, who returned to the club alongside his own childhood hero Whitlock to engage with younger children and inspire their journey into elite sport. 
Tulloch said: "It's important for them to realise that we're just like them and train with them everyday.
"For me, that was the case when Max and Louis [Smith] went to the Olympics and were winning medals and I used to think, well I trained with them everyday so if they're on TV winning Olympic medals, then why can't I?
"And that helped me a lot in my career, so it's important that we do come back, speak to them about the stories and really connect with them."
National Lottery players raise more than £30million a week for good causes including vital funding into sport – from grassroots to elite. Find out how your numbers make amazing happen at: www.lotterygoodcauses.org.uk and get involved by using the hashtag: #TNLAthletes.