Crossrail is finally launching the first central London stage of the Elizabeth line in June following a three and a half year delay.
Services between Paddington and Abbey Wood will commence in the first stage with services to Reading, Heathrow and Shenfield commencing in the autumn.
Following the trials prior to the Crossrail line, the mainline running from Reading and Heathrow to Paddington will be rebranded from the TFL line to the Elizabeth line.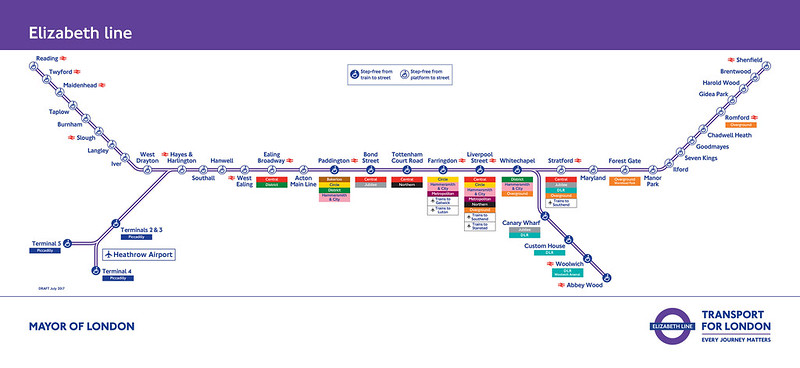 The massively delayed and over budget line was initially due to open in December 2018 with a budget of £14.8bn at its start in 2010.
Delays due to the construction complications and the COVID-19 pandemic have ensured that the project ran over budget and beyond the revised completion date.
Andy Byford, Transport for London (TfL) Commissioner, spoke in February during the Elizabeth lines' trials about the lasting effect of COVID on London's transport infrastructure.
He said: "The genie is out of the bottle, people have seen that working from home is a viable alternative.
"There'll be a lasting impact."
The projected final cost for the Elizabeth line is now believed to be close to £19bn with TfL and the Greater London Authority (GLA) having borrowed nearly £5bn from the government for Crossrail and decreases in rail fares since 2010.
The new platforms will have step-free access following the Network Rail enhancements with works set to be complete in the coming weeks.
Speaking in 2010, the then Mayor of London Boris Johnson said: "2010 is set to be a huge year for Crossrail, with full construction getting underway that will transform the capital.
"It is the biggest transport infrastructure project in Europe, and will deliver at least £20 billion in jobs and economic benefits to London."
Now three and a half years later, and £4.2bn over that initial budget, many in London will hope the Elizabeth line lives up to those expectations and delivers on the economic and social benefits that it looked to promise.
Feature Image credit: Flickr user corno.fulgur75, licensed under the Creative Commons Attribution 2.0 Generic license