A campaign that adds a voluntary pound to restaurant bills across London to support the homeless is on track to raise more than £700,000.
The initiative by StreetSmart that takes place over November and December has seen more than 540 restaurants in the UK sign up, including high-end eateries within Selfridges and Harvey Nichols as well as restaurant groups like MEATliquor.
The organisation is now urging diners to support now more than ever as the cost of living crisis looms large over London.
StreetSmart's head of communications Kimberley Coke, said: "People that are already the very worst off are going to really struggle with the cost of living crisis. They'll be the ones facing eviction and living on the street.
"The cost of living is affecting everybody so we're all a bit worried but can you imagine if you're already struggling – that fear of getting evicted and ending up in a tiny hostel room with your family. That's really common in London. 
"It's more than the people on the streets, there are so many more stories of homelessness going on."
Since its inception in 1998 StreetSmart has raised more than £11.2m in aid of homelessness in the UK.
Last year, the company raised £696,000 over the Christmas period even as some restaurants experienced closures and staff shortages caused by Covid-19.
Coke said that only a tiny percentage of people ask for the £1 to be removed, with most people happy to pay the price, and more.
Coke said: "When you're out for a lovely Christmas meal, you've probably seen some homeless people on the way to the restaurant.
"You're buying presents and being a bit lavish and you see someone that's literally sat in the snow or the rain with nothing.
"I think people are just a bit more generous and a bit more aware of homelessness at Christmas which is why I think it works."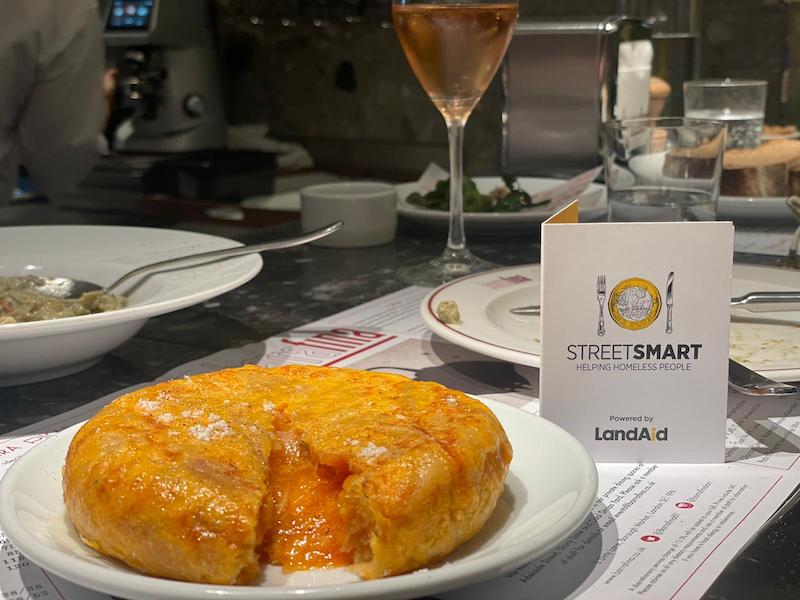 The campaign is well supported by the hospitality industry, with growing support each year with pub groups like Urban Pubs and MEATLiquor joining loyal restaurants like Hammersmith's The River Cafe and Islington's St John.
This year fine-dining delivery service Supper has also joined, widening the net from restaurants to food delivery and helping to raise even more money.
Chef proprietor of Soho restaurant Quo Vadis, Jeremy Lee said he admired the campaign since its inception.
He said: "StreetSmart's secret is that it's dead simple.
"Today we can feel far too busy and serious to do anything, but with this tiny effort you can end up with a large lump sum after Christmas.
"It's a small gesture for a big problem."
StreetSmart now operates in 24 cities across the UK, with their work funding over 50 homelessness charities and helping to support services like housing, mental health support and job training.
As charity partner LandAid covers all campaign costs, 100% of funds raised goes towards those in need.
One such project is The Soup Kitchen who operate at Tottenham Court Road's American Church, providing free meals, clothing and toiletries for over 150 homeless and vulnerable people each day.
Soup Kitchen chef Monica Galetti said: "Homelessness is something we see on the streets every day in London.
"Anything we can do to alleviate the pain of homelessness is worthwhile."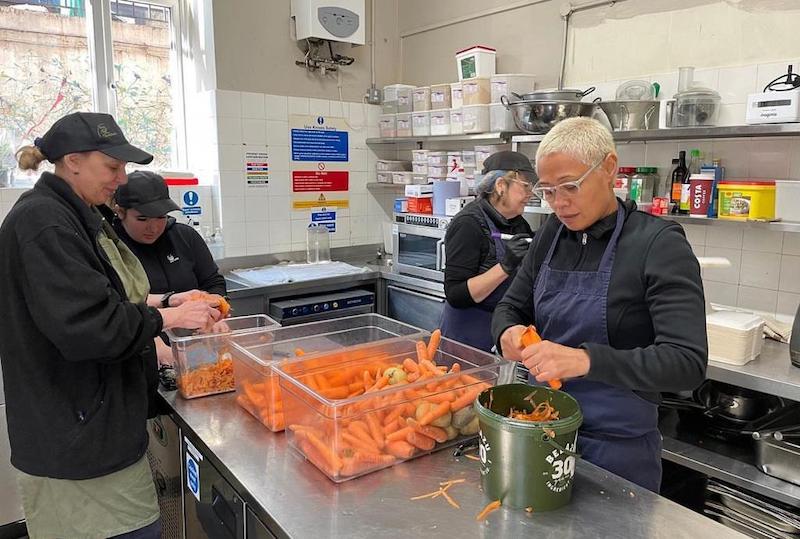 Head over to StreetSmart to find out more.