The London Borough of Newham is the local authority with the highest predicted destitution rates according to the 'Destitution in the UK 2023' study published by the Joseph Rowntree Foundation.
The study, which finds that Newham has a nation-leading 2.01% destitution rate, has seen the borough climb 11 places since the 2022 edition.
The Newham Community Project, which supported the research and runs a food bank alongside a community centre and advocacy team, says that more needs to be done to stem a surge in people needing drastic support.
A spokesperson said: "The suffering of our community is indescribable.
"The report does not surprise us, it only reiterates what we already know and are seeing unfold right in front of our eyes.
"We see up to 25 people living in homes with only one bathroom and single rooms where up to three children live with their parents.
"We are calling on anyone and everyone with whatever capacity to step up and take urgent measures to support the people in our community before this crisis further deteriorates with catastrophic consequences for the most vulnerable in our society."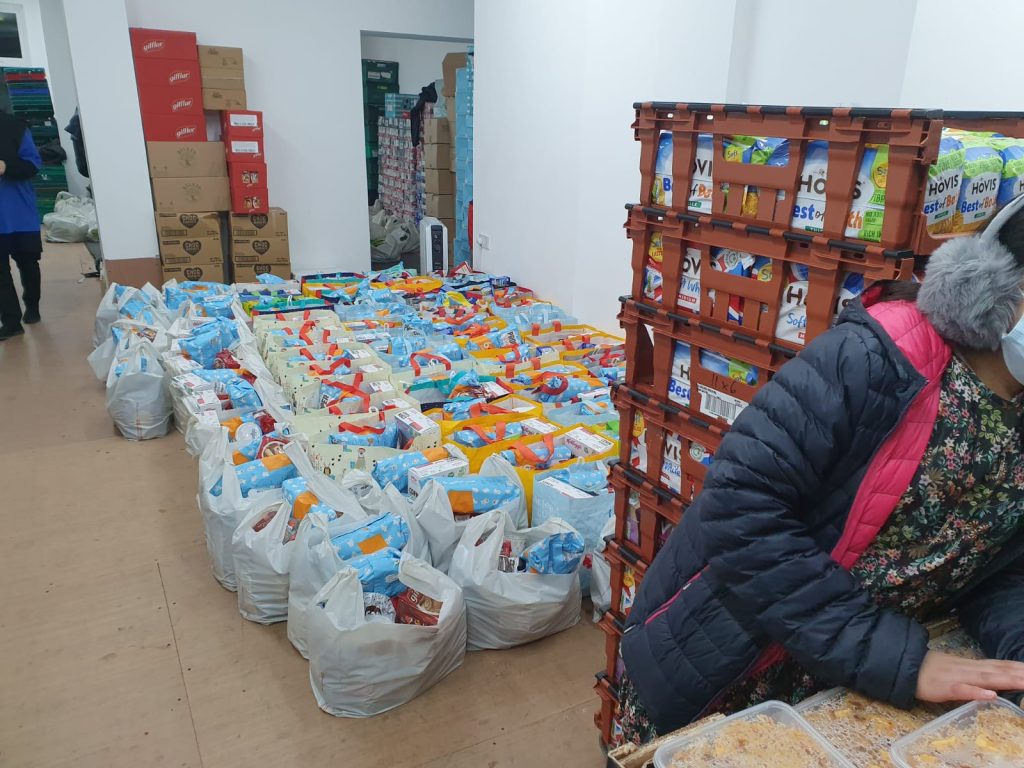 Newham also had a 0.83% migrant destitution rate, 0.24% more than overall second place Manchester.
The Migrants' Rights Network predominantly attribute this to no recourse to public funds, or NRPF, policies which they claim limit migrants from receiving local authority support, removing a safety net that forces people into destitution.
Anastasia Gavalas, their communications officer, said: "The racist effects of NRPF are clear: over half of the Newham population is not born in the UK and the borough is also home to large South Asian and Black communities.
"NRPF disproportionately affects racialised migrant communities, who are seen to be less deserving of support.
"We call for NRPF to be abolished, so that people are able to access what they need."
The Mayor of Newham, Rokhsana Fiaz, agrees with the Migrants' Rights Network assessment that minority communities are disproportionately affected.
She said: "Newham residents continue to be greatly impacted by the cost-of-living pressures as they face structural inequalities that leave them disproportionately vulnerable to cost of living increases.
"Our residents come from communities that face the greatest financial pressures."
Fiaz also refuted any idea that the Newham local authorities were in any way to blame for the situation, calling on the Government to do more.
She added: "This is not a situation we have created. We are deeply proud of how we support residents but more needs to be done.
"The council and our local partners continue to support people at risk of poverty and destitution through our many initiatives, from the Homeless Prevention and Advice service to the Warm Havens which residents can access during the winter months.
"We continue to call on the Government to do more to recognise the challenges our residents face and work together for long-term changes."
Specifically, Riaz wants to see the uprating of working age benefits in line with inflation and the extension of cost-of-living payments to the most vulnerable residents as well as a commitment to a further extension of the Household Support Fund.
This sentiment is echoed by Muhammad Uddin of the Newham Muslim Forum, who is appreciative of local authority efforts to mitigate against cost-of-living impacts.
He said: "Cuts to services over successive governments have left Newham particularly exposed to the challenges of addressing poverty and deprivation.
"There are several food banks now that were not here two or three years ago.
"The local authority has done a lot to support its residents and communities, we've seen people come to Newham from other areas of the country as they've heard that they will get support from the local authority and the community groups in Newham.
"The situation is such that it's beyond the local authority's abilities and urgent intervention is needed by the national government to address poverty in the UK."
The Home Office was reached for comment.
All picture credits: Newham Community Project