Conversations about the use of artificial intelligence are becoming harder to ignore.
Software such as ChatGPT are more commonplace than ever, while discussions about the perceived positives and negatives of AI frequently take place on TV, radio and online.
One major criticism of AI is its perception and portrayal of body image, with AI having effectively been taught that exercise is purely for the aesthetic.
This in turn has fed into already existing unrealistic body standards that are damaging for both mental and physical health.
ASICS has partnered with AI Expert, Omar Karim, to create the world's first AI Training programme – a bank of images of real people enjoying exercise for the feeling, not aesthetics, combined with bespoke lines of code and AI prompts.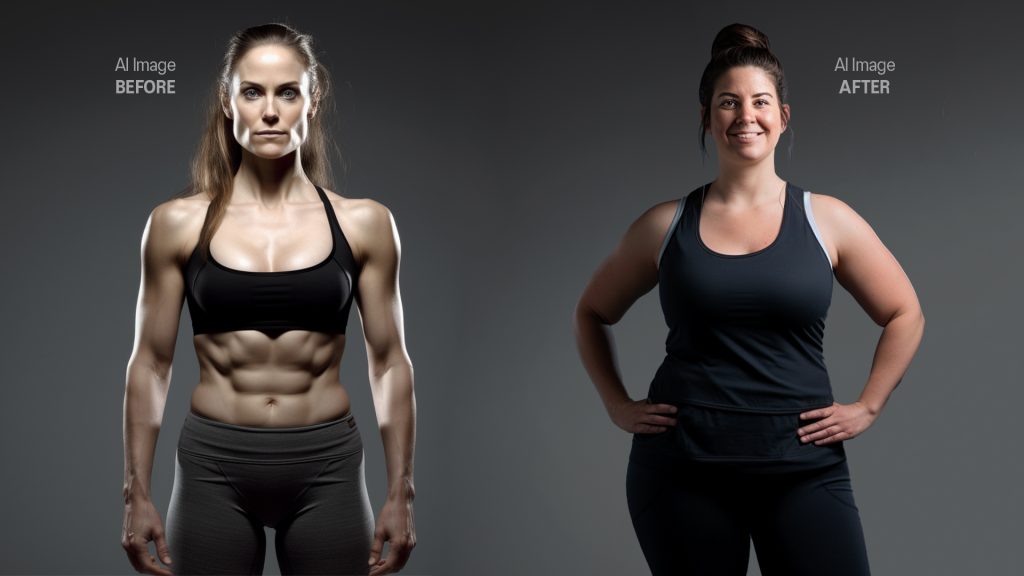 This helps any AI system learn what exercise really looks like.
A striking video shows how the AI Training programme works and how powerfully its images can influence AI platforms.
Karim said: "When you type in generic terms for exercise you get back a very stereotypical image.
"What lies underneath that is that all these platforms that are readily available tend to make only non-diverse characters.
"What is dangerous about that is that it can really perpetuate stereotypes and biases that we have already got in the media landscape and industrialise them.
"These would be magnified as you can have thousands of these images made at the click of a finger and when they make their way into the media landscape, it becomes a more pressing issue."
ASICS has revealed how Artificial Intelligence technology is distorting the real benefit of exercise through images that portray "exercise" only as extreme physical transformation.
This focus on exercise purely for aesthetic gain is putting people off exercise and leaving them insecure.
In response, ASICS has launched an AI Training programme to teach AI that the real power of exercise is to transform the mind.
AI is increasingly shaping culture – from medical advice to advertising and even creating models in magazines and media campaigns. The AI imaging tools work by combining large amounts of data found on the internet with intelligent algorithms. ASICS' finding, therefore, highlights a problem, not only significant within yesterday's culture but one which threatens to worsen tomorrow.
Delving deeper, a recent survey, conducted by ASICS uncovered that seven in 10 (72%) say AI-generated images could cause people to develop worries about their own bodies.
When asked how these images made them feel, the most common responses were 'unfit', 'inferior', 'unattractive' and 'insecure.'
And, while seven in 10 (70%) felt that good mental health is the most important benefit of regular exercise, six in 10 (60%) felt that AI images focus solely on aesthetics. Worryingly, almost one in five (18%) said the AI images made them feel less motivated to exercise.
More than seven in 10 (72%) said the AI images showed an unrealistic body type, with many agreeing it would not be possible to achieve through daily exercise alone. Of those, 43% believed non natural substances like steroids were required, while 40% said cosmetic procedures would be necessary.
A further 15% said that that the physiques were unattainable through any means.
Gary Raucher, EVP, ASICS EMEA said: "At ASICS, we've always believed in the benefit of exercise, not just on the body, but also on the mind. And in today's society, we know the uplifting power of exercise is needed more than ever. When we discovered that popular AI image-generating tools were creating unrealistic depictions of people who exercised, demotivating people to the point of exclusion from exercise, we were compelled to take action."
Hayley Jarvis, Head of Physical Activity at Mind, added: "Mind is a firm believer in the power of movement, however small, to support better mental health. We know that body image issues can take a serious toll on your mental health and it is worrying to see that these AI visualisations are already evoking negative emotions. We're glad that ASICS is bringing the focus back to positive mental health and encouraging people to move for their minds."
The public has a key role to play too. ASICS is inviting the nation to share an image of themselves exercising on social with the hashtag #TrainingAI and tagging @ASICS. After confirmation, each image will be added to the bank and used to train AI.