A London pest control expert has warned of vermin-related health and safety risks associated with rubbish accumulating in Tower Hamlets streets as refuse workers and street cleaners strike.
The strike by Unite, which concerns a pay dispute, began on Monday and has been extended until October 15 following unsuccessful negotiations with the council.
The rubbish has started to attract rats in some areas, which poses significant concerns for public health.
Pest control expert Gabriel Nightingale said: "Rats are carriers of a multitude of diseases such as leptospirosis and salmonella, and their increased interaction with humans and pets due to unmanaged waste can lead to the spread of these diseases.
"Moreover, this pressing concern of increased vermin activity is amplified by the strikes, resulting in uncollected garbage providing even more harbourage and sustenance for rodents."
Nightingale also highlighted the possibility of vermin contaminating food and water sources, leading to increased risks of disease outbreaks.
These risks are especially concerning as Tower Hamlets has the most rats out of any London borough, with an average of 16 complaints about vermin logged every day.
Regional officer for Unite Nick West, 29, acknowledged that residents will be negatively affected by the strikes but said workers felt supported too.
"I think largely the community understands that these are amongst some of the lowest paid workers in society, and the cost of living crisis is hitting them hard," West said.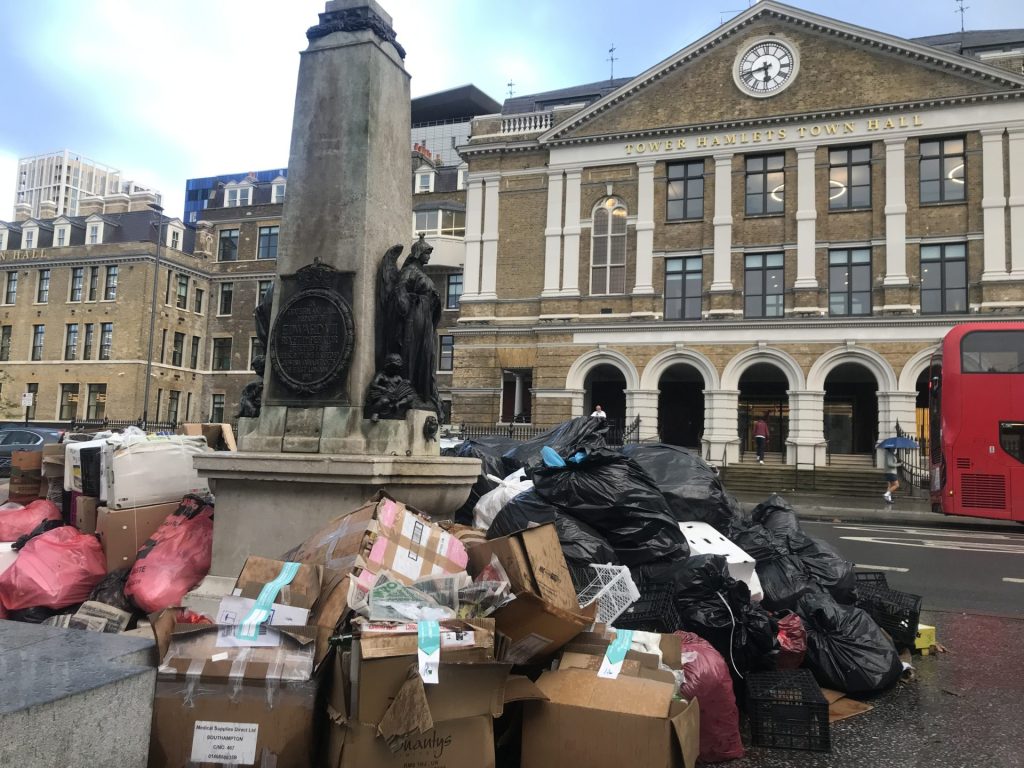 Tower Hamlets resident Maryam Afzal, 36, agreed: "We're working class here, we aren't cross with the bin men.
"I don't like rubbish and rats everywhere, but that's the council's fault."
However, Afzal added that her neighbours are growing frustrated as more rubbish piles up in their roads and back gardens.
West placed the responsibility for ending the strikes firmly with the council, but could not disregard the possibility of strikes being extended further.
He said: "We're happy to talk to them whenever, we're open to resolving this in whatever way possible.
"This is obviously part of a national issue with the national pay offer, but councils do have the ability to locally settle with unions to resolve the dispute."
A Unite spokesman said: "The blame for this ongoing strike lies squarely with the council and central government.
Central government has imposed austerity for over decade, hitting councils hard, but unfortunately councils have failed to mount any effective fight back against the cuts.
"Last Friday the union met with management to try to end the dispute – Tower Hamlets had a golden opportunity to make an improved pay offer – instead the bosses did nothing.
"Unite will be meeting management again on Friday and we hope the council sees sense and does what's needed to end the dispute in the interests of both residents and the workers."
Representatives from Tower Hamlets council did not respond to a request for comment.