A Lea Valley community group based in Waltham Forest is trying to raise money to turn an ex-industrial depot on Lea Bridge Road into a conservation area with natural swimming ponds and a free Forest School.
East London Waterworks Park is a community led organisation which is over two-thirds of the way to reaching its Crowdfunder target of £500,000 with less than two weeks left.
Abigail Woodman, a spokesperson for the ELWP, said that he worries about the future of our environment: "I would like this project to help us transition to a life where we can help with that climate anxiety."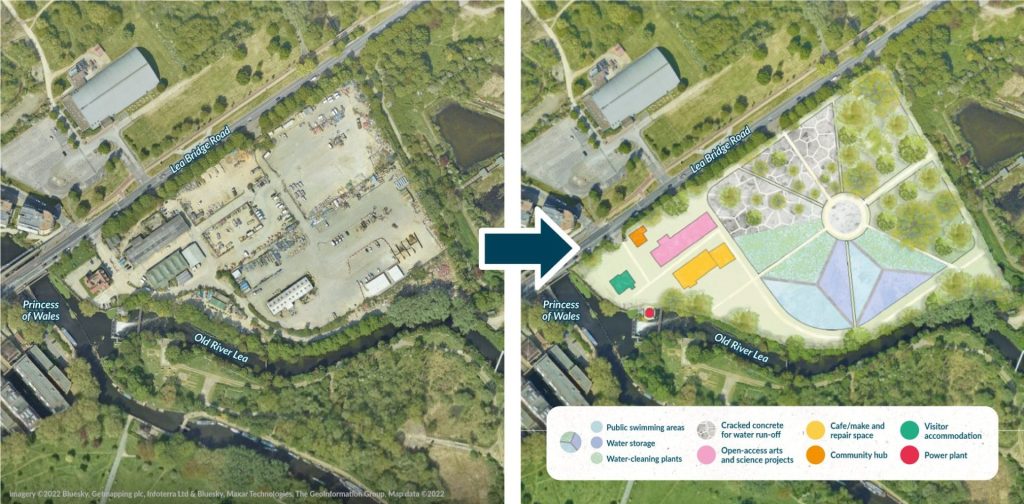 The campaign has in principle support from the London Wildlife Trust who believe it fits with the objective of improving the environmental quality and biodiversity of the Lea Valley.
Matthew Frith, Director of Research and Policy at LWT, said: "It chimes with the enhancement works over the past 10 years at Walthamstow Marshes, Walthamstow Wetlands, the Queen Elizabeth Olympic Park and other long-term ambitions for improving the Valley's ecological quality.
"We believed it was a positive use of the land, helping strengthen the connection of areas of ecological quality north and south, and from an amenity perspective might take some of the pressure off Walthamstow Wetlands.
"In particular, the proposals for wild swimming ponds as swimming is prohibited for safety reasons at the Wetlands."
The waterpark will feature four free-to-use rain-fed swimming ponds cleaned and filtered by aquatic plants.
In a drought, the ponds would act as reservoirs to feed each other and would only close in severe water shortage.
Abigail said: "We need to internalise and connect with nature by not adding to existing water stress."
The group is yet to decide how the ponds will be monitored but is considering not fencing them off or having lifeguards, instead basing safety on what would be a "reasonable risk for a reasonable person."
Part of the swimming safety would include an education programme aimed at young men aged 14-21 who are most at risk of drowning.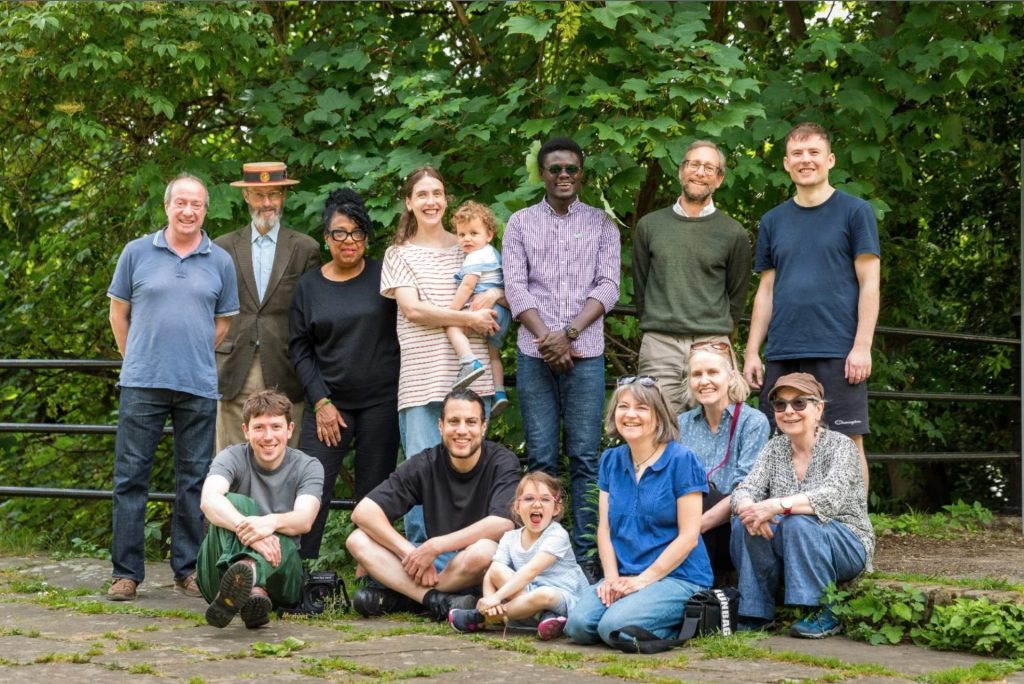 As a grassroots organisation "by the community, for the community", an important element of the project is social inclusion and they are working in partnership with the youth charity Voyage.
The Lea Valley community group outreach includes plans for a free Forest School, which is a child-centred education space in a natural environment.
The focus on education extends to arts and science research institutes such as University College London, the Royal College of Art, and Westminster University.
Research could include topics such as how to break down brownfield contamination with fungi or create habitats for invertebrates using concrete.
The land was formerly Victorian filter beds and then a Thames Water depot.
It is currently owned by the Secretary of State for Levelling Up, Housing and Communities, and managed by LocatED, the Department for Education's arms-length property company.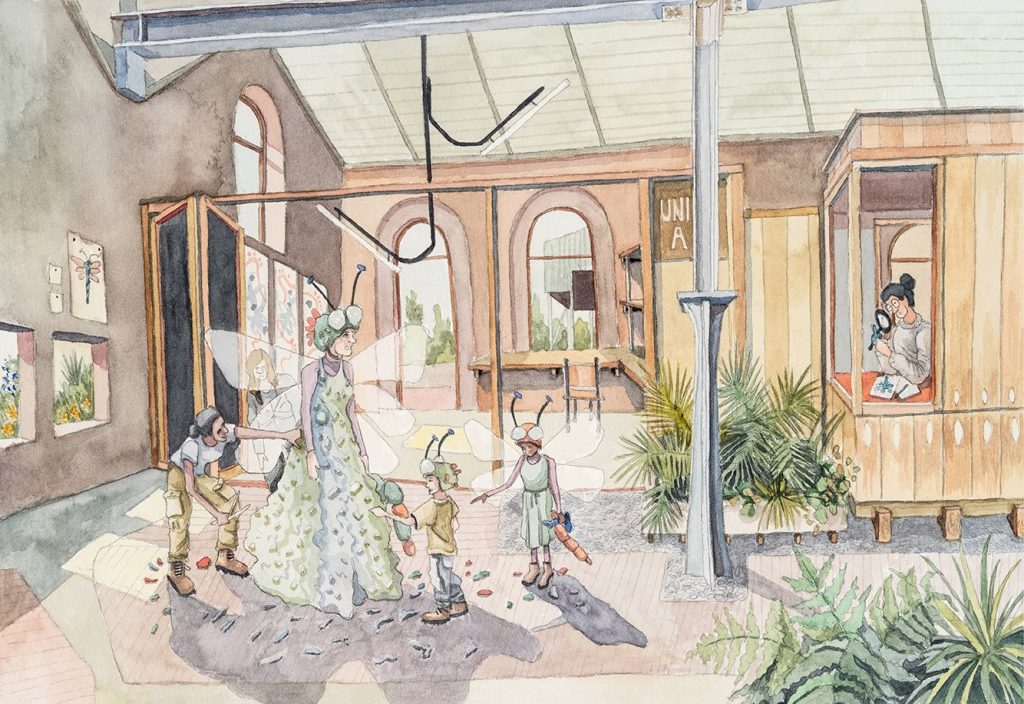 The challenges of converting the brownfield site have been addressed in a pre-feasibility study by engineers who said it is no more polluted than any other site.
Brownfield sites are typically only used for intensive developments and two schools were proposed for this site but deemed unsuitable for the location as pipes from the old Thames Water depot criss-cross the ground.
Abigail said: "At East London Waterworks Park, we want to show that there is another narrative: that they can be thriving community hubs, designed by and for local people, teeming with wildlife, and supporting a sustainable future."
The site sits between Hackney and Waltham Forest and needs support from both boroughs if it wants to succeed and already has in principle support from the Mayor of London.
Grace Williams, leader of Waltham Forest council, said: "The Council has been actively and positively engaging with the group to date through the Area Regeneration Delivery team, providing early feedback on their vision and seeking their views of the needs in the wider area."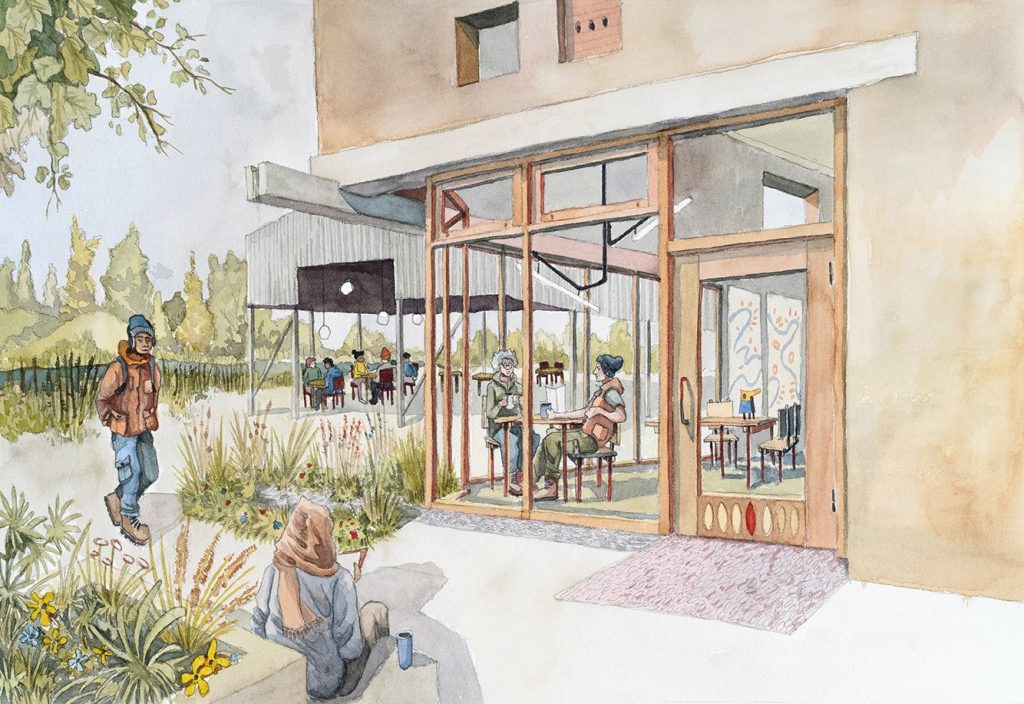 The ambitious scheme is seeking to raise £500,000 through its Crowdfund to demonstrate a serious proposition to grants and wealthy donors who would top it up to the goal of £3million.
The Lea Valley community group aim to offer £3million for site valued by surveyors at £20million.
In a similar move to Docklands' Trinity Buoy Wharf, ELWP intends to make up for the remaining funds with its value of social worth.
Its social worth of £17million has been calculated by the ARENA project, working out of the Sustainability Research Institute at the University of East London.
ELWP plans to provide some of the maintenance funds by selling electricity from the connecting weir to the National Grid.
Once the site is acquired, structural work and planting by volunteers will take place until 2029 when they plan to open the whole space including the swimming ponds.
Featured image credit: ELWP