Despite the crowds of mourners in central London, not everyone thinks that sadness is the only way to respect the dead.
Gladys Richardson, 69, has taken a different approach to the Queen's funeral, dressing in a vibrant pink outfit and flowery sunhat, in stark contrast to the subdued blacks that so many are wearing today.
She said: "This is my traditional dress. I'm Indian, we're a colourful people, especially when someone dies."
For Richardson, death isn't the end. It's another point in the cycle of reincarnation that everyone goes through.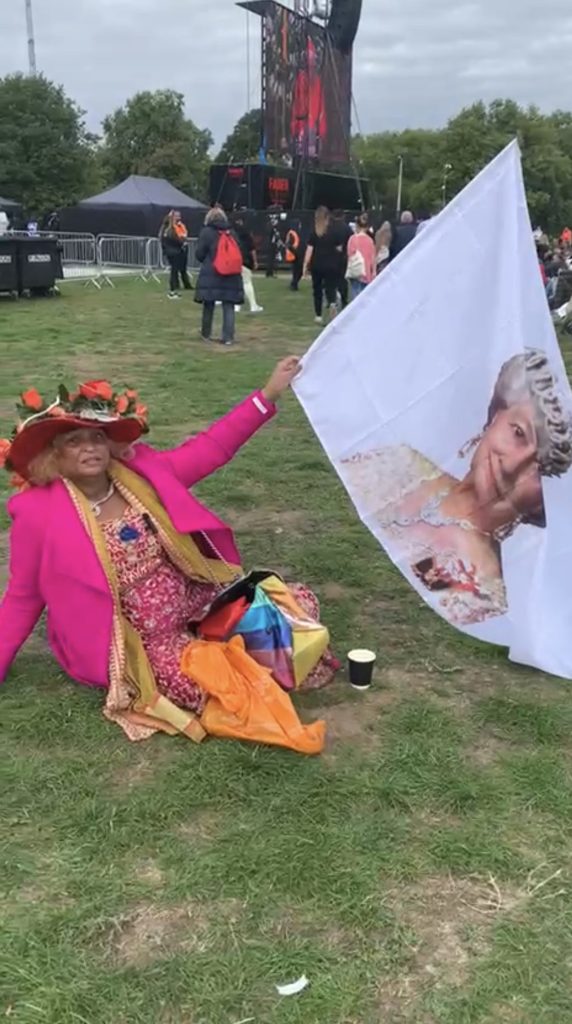 She said: "I believe in reincarnation. She had a good life. She did a good job for her country, but she will come back as something else now.
"When someone passes away, you shouldn't cry. You have to celebrate their life."
A nurse from Essex, Gladys always considered the Queen a humanitarian ruler.
She said: "I think she was loved by everyone. Even though she was 96, she still did her job. She brought everyone one here, even refugees.
"She helped everybody, even homeless people. No one starves in this country."
Gladys also hopes that the Royal Family will recover from this grief and return as a newly united family.
She said: "My prayers are with King Charles, I hope he will do as good a job.
"I also love Harry, I want him to come back to England. And I don't know if Meghan wants to come, but I'd like her to come back too.
"But if she doesn't want to, we can't force her."
Featured image: UK Parliament (CC BY-NC-ND 2.0)