Vast crowds have gathered in central London as the nation bids a last goodbye to the Queen.
Our reporters spoke to the public at The Mall, Wellington Arch and Hyde Park.
Hyde Park is packed with people watching the funeral service on a huge screen.
Hundreds are sitting on foldable chairs and picnic blankets to watch today's historic event.
Our reporter Molly Pavord spoke to war veteran, Duncan Jewell, 47, and estate agent, Claire Jessup, 49.
Jewell, formerly in the Royal Navy, served for 25 years and met the Duke of Edinburgh a few times in his life
After travelling up from Plymouth, Jewell said: "the Queen was my Commander-in-Chief for 25 years of service.
"I'm proud to have served her. She was a grandmother, boss and amazing person."
Many who made the journey to Hyde Park worked for the Royal Family in the past.
Duncan Woolley, 58, made the trip from Purley and told our reporter Lara Iyer about his experience of working for Royalty.
Woolley, who now works in the prison service, said: "I once cooked for Prince Andrew.
"He was a lieutenant and I was based at RNAS Culdrose in 1985.
"He came in, and the whole world stopped. I made the cucumber sandwiches and that is all he ate."
At The Mall, coffee businesses are taking advantage of the occasion and keeping crowds hydrated as they wait.
Crowds were heard singing along to the service's hymns.
Newspapers were in high demand today as well, with the public rushing to buy the soon to be historic front pages.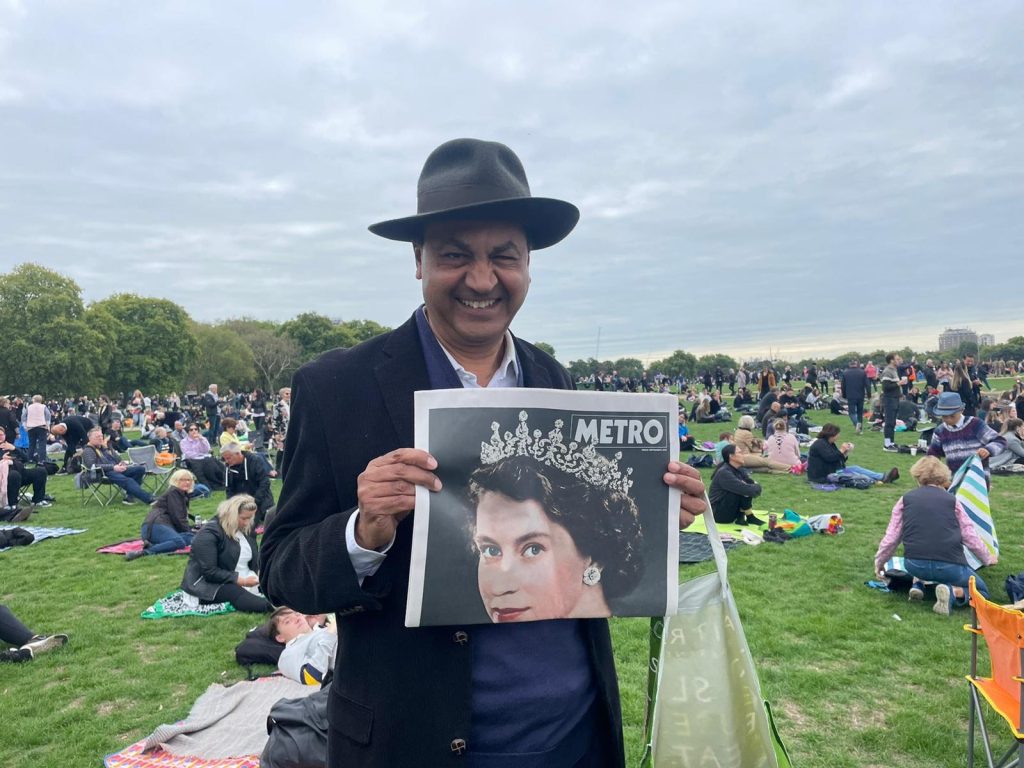 A regiment of the Guard passed through The Mall.