People were surprised with free gifts at King's Cross station yesterday in aid of World Smile Day. 
An interactive billboard was installed at the station to surprise by-passers every three minutes and spread a smile across London.
It was installed by the organisation Smile Train, the world's largest cleft charity. 
Director of Smile Train, Ian Vallance said: "We are in the business of creating smiles with Smile Train. It's in our name so World Smile Day felt like a great place to start.
"We say when we perform a cleft surgery we give that child their forever smile. What we're trying to do today at King's Cross is to give the general public a reason to smile.
"It's a little bit of fun and lightheartedness but drawing attention to a pretty serious problem."
The billboard was there between 11am and 3pm and featured a giant clock with the words 'When the clock hits three, take a smile for free.'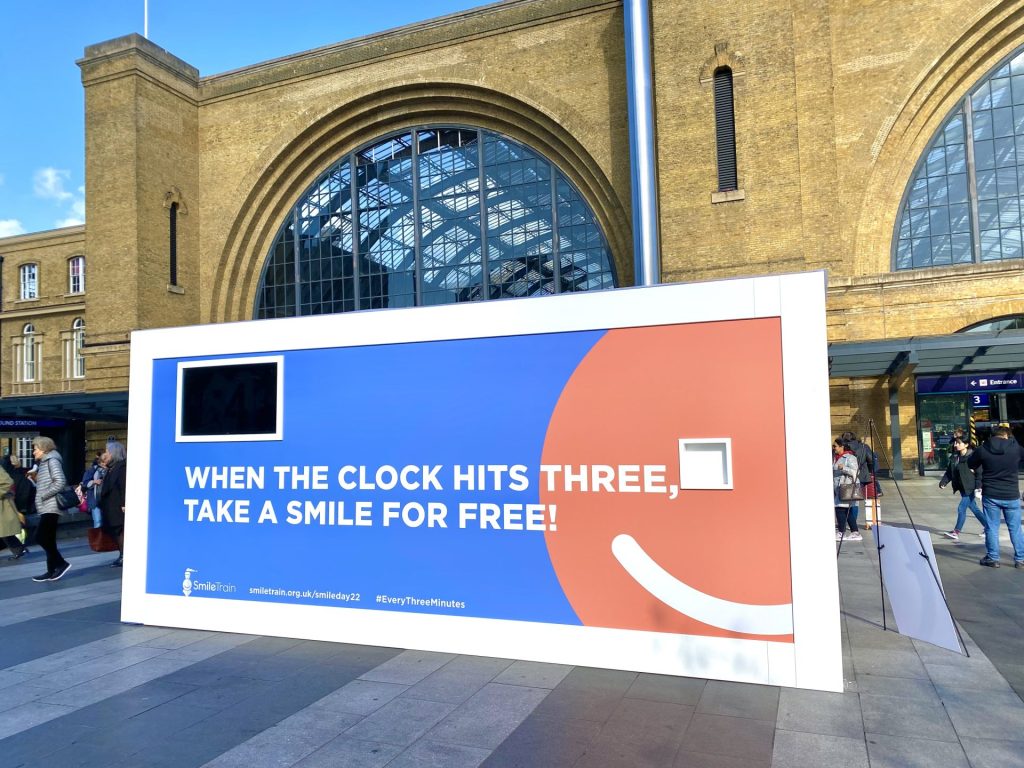 Every three minutes a baby is born with a cleft lip or palate. It is a serious medical condition that can interfere with the ability to eat, breathe, speak and smile.
Vallance, 52, said: "It's a real issue but it's one we're focusing on. Spreading the word is the best thing people can do."
The event was to help bring attention to this stark figure surrounding clefts whilst also celebrating a day linked to acts of kindness.
The gifts were generously donated by a mixture of major companies and ranged from Hotel Chocolat lollies, Odeon Cinema tickets to Winter Wonderland tickets, backpacks from Supreme and more.
One winner who took part, Amanda Gut, said: "I feel amazing I won some teddy bears and chocolates, it's just lovely."
"I came here on behalf of my friend who has a baby with a cleft but unfortunately I wasn't aware of the charity and how many children that are born with cleft lips."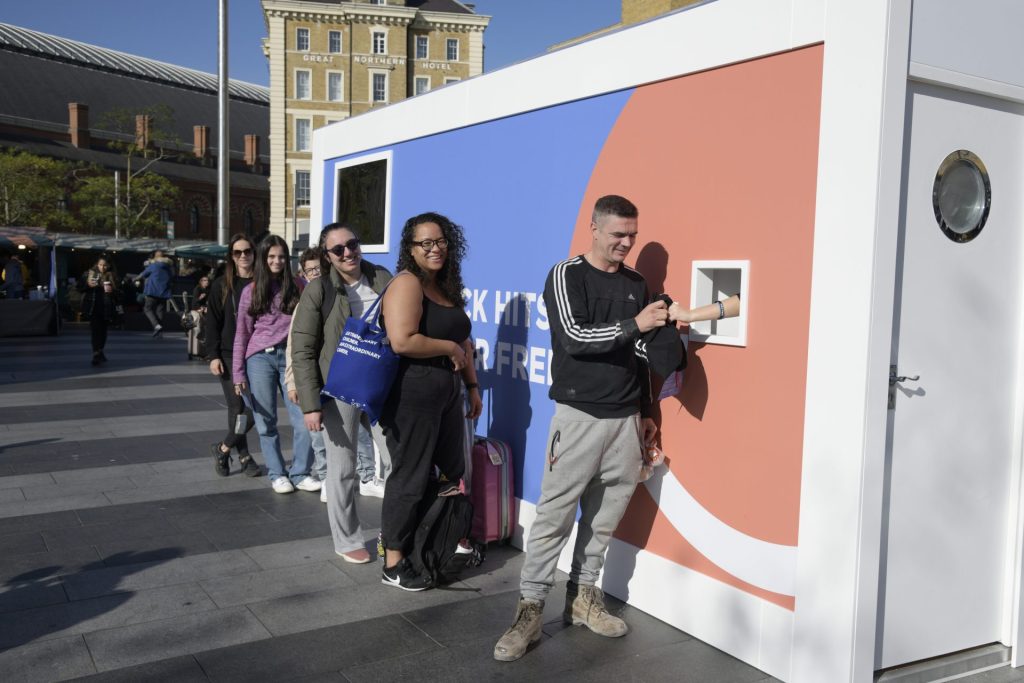 A cleft is the most common facial difference in the world, and affects one in seven babies.
In the UK, children born with clefts receive surgery within the first 12 months of their life on the NHS.
Smile Train funds training for medical professionals in low-income countries who do not have access to lifesaving treatment, and provides the resources for free cleft surgery.
The event was set to be held on World Smile Day last week, but was cancelled due to an incident in King's Cross station on October 6.
The charity has helped over 1.5 million children across the world and aims to continue their work until everyone in need has access to the care they deserve.
You can visit Smile Train's website here.
Featured image credit: Smile Train