Residents of the surrounding area voiced opposition to a London City Airport expansion in Newham Council's public consultation last month.
The proposals would see Saturday operating hours extended from 12:30 to 6:30pm and passenger numbers rise from six and a half million to nine million.
More than 500 people raised objections as part of the consultation process.
One such resident is 58-year-old Julie, a community activist who has lived in North Woolwich for the last 15 years.
She said: "There are no benefits for local residents. For business people yes, but why do business people even need to fly now that we have all the social media sites we have got?
"It's all about business. Up until a year ago their poster was 'we mean business'."
Given its close ties to the City and Docklands, the airport serves as London's business terminus but the proposals are part of a move into the leisure sector, servicing new destinations.
However, given the size of the airport, budget airlines' jumbo jets cannot take off or land there.
Julie said: "Stealing from Jaws, 'you're going to need a bigger boat', well you're going to need a bigger plane and they can't do it.
"So for the handful of people who can afford to go to these places, there's going to be another handful of people who are going to suffer these consequences.
"By Drew Primary School, right on top of the airport, they have these lovely little wild flowers growing and the sign says 'fields of hope'. We re-named it 'fields of choke'."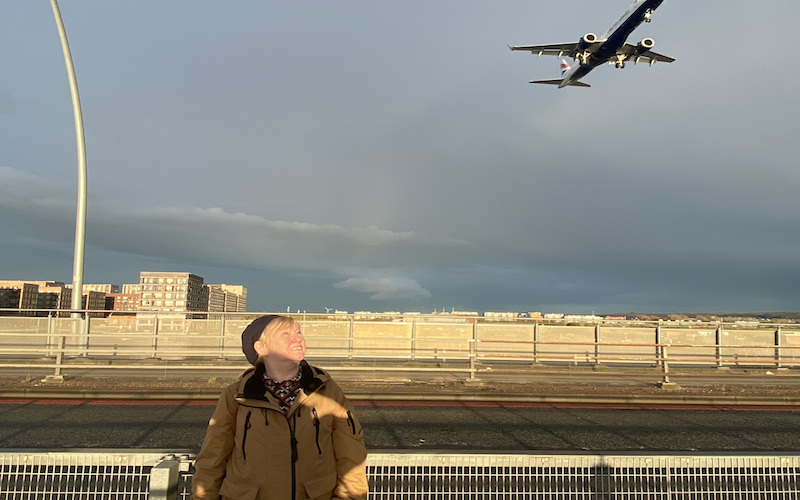 Sleeping difficulties and an inability to hold conversations due to the noise have also been cited by residents in their objections.
A London City Airport spokesperson said: "Our proposals include no more flights than are already permitted and commit us to only fly cleaner, quieter, new generation aircraft in any newly extended period, which will incentivise the airlines to introduce these to aircraft to the airport more quickly.
"The proposals will create 2,200 jobs, fund better local transport for residents, invest £3.8 million to the local Community Fund and see improvements to the sound insulation scheme."
The airport previously shelved plans to increase flight numbers from 111,000 to 151,000.
John Roberts, 73, is a transport campaign specialist with 40 years experience, who chairs HACAN East, an anti-expansion campaign group.
He said: "My argument would be to start with, that local people are losing the weekend break, which they value, which they've had for 30-plus years and which was an unspoken deal with the airport.
"We're going to have an airport here, but you have to give us something, and actually, the airport had to give two things.
"One is no night flights. Which is easy, because there's no market for night flights at City Airport.
"But the other thing I would say is the weekend break and the people around here often plan their big activities, their weddings, their parties, their children's birthdays around the weekend break.
"So, that's the big thing people will be losing.
"We're not opposed to aviation. We're not opposed to flying.
"What we're saying though is there has to be the right balance between flying, which is of value to society and the impact on residents. And our argument is that particularly given where London City Airport is, down amongst communities, any expansion distorts that balance."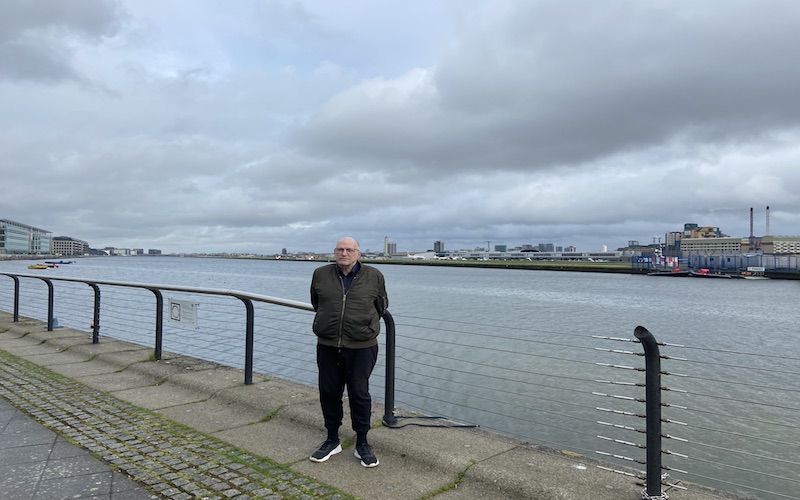 Councillors in surrounding boroughs have also voiced their concerns with both Lewisham and Greenwich councils officially opposing.
The Greater London Authority similarly condemned the plans and hold the power to overrule Newham.
Expansion of ULEZ is another point of opposition, with residents considering airport expansion contradictory to the Mayor of London's green policy.
Jane Custance, Director of Planning at Newham Council, said: "The application is still being assessed by officers and will be presented to the Council's Strategic Development Committee for decision in due course. No date has been set yet, but this may not be until the summer."