Schools located near to Canary Wharf can apply for ice skating free of charge until February.
Skaters can enjoy the longest running seasonal ice rink in the heart of Canary Wharf for seven more magical weeks.
The extended season means that the rink will be open past Valentine's Day for visitors to enjoy and make memories with loved ones.
Samantha Rush, Associate Director of Ice Rink Canary Wharf, said: "Ice Rink Canary Wharf is London's longest-running seasonal ice rink. Now, with a bigger skate space, it has transformed Canada Square Park into a magical winter wonderland at the heart of Canary Wharf.
"Its transparent roof ensures that the Great British winter weather needn't stop visitors from getting their skates on and experiencing the exciting array of events throughout the season."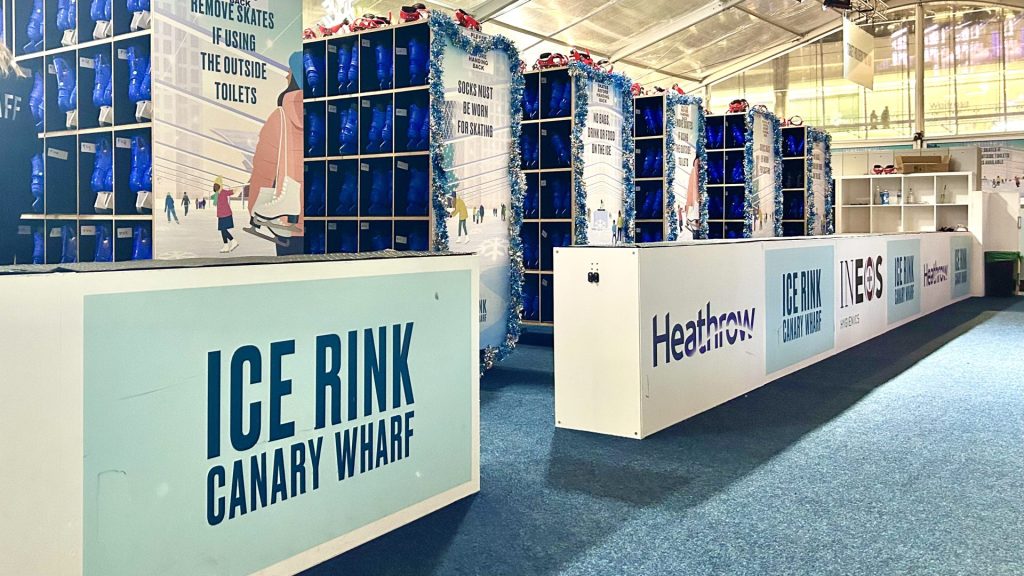 The rink in the heart of Canary Wharf is running a schools programme on weekday mornings, offering children from schools around east and central London the chance to try out the ice for free.
New to the rink this year is the on-ice events platform, which hosts live music and DJ nights on Wednesday's, and curling championships throughout the season.
If guests are more of a spectator than a skater, the Canary Wharf rink has their popular Off Piste rinkside bar, with windows looking onto the rink and the menu offering a wide range of drinks and nibbles.
Rush said: "Wheelchair users can skate on any session at Ice Rink Canary Wharf, as well as on our dedicated wheelchair user sessions.
"We also offer Skate Buddy sessions with one of our talented Skate Marshals, who will teach you the basics of ice skating on a 1-2-1 or 1-2-2 basis."
The 1,275 sqm rink has been open since 22 October, making it the longest-running seasonal ice rink in London.
The square in which it is located is surrounded by over 300 restaurants, bars and stores, so visitors can really make a day-out of the experience.
The ice rink is part of Canary Wharf's ongoing investment scheme into culture, events and sustainability.
Visitors are encouraged to use the refillable water stations, use sustainable transport links, and utilise the extensive green space.
New for this year, the ice rink is offering gift vouchers available to purchase online for a loved skater in your life.
The skating sessions last for 50 minutes, and the minimum age to skate is four. To avoid missing out on skate aids, book them online exclusively.
Wednesday evenings from now until the close in February will see saxophonist, Sister Sax, perform over two skating sessions.
Headteachers can apply for the free ice skating programme by emailing [email protected]