The one year anniversary of the opening of the Elizabeth line will be marked with strikes.
The TSSA trade union announced that strikes are confirmed on the Elizabeth line on Wednesday, 24th May.
The Elizabeth line is one of the UK's busiest railways, stretching more than 100km from Reading and Heathrow in the west through central tunnels across to Shenfield and Abbey Wood in the east.
The strike is due to an ongoing dispute over pay for key operational staff.
TSSA organising director Mel Taylor said: "We've been in talks with management for almost a year now, yet the majority of our members have been offered an uplift of just over 1% to make up for the huge pay differentials.
"Elizabeth line staff work weekends, nights and even Christmas Day, operating the world's only fully digital railway, but many earn less than two thirds of the salary paid to other TfL staff in similar roles.
"Our members don't want to have to take strike action, but they've had enough."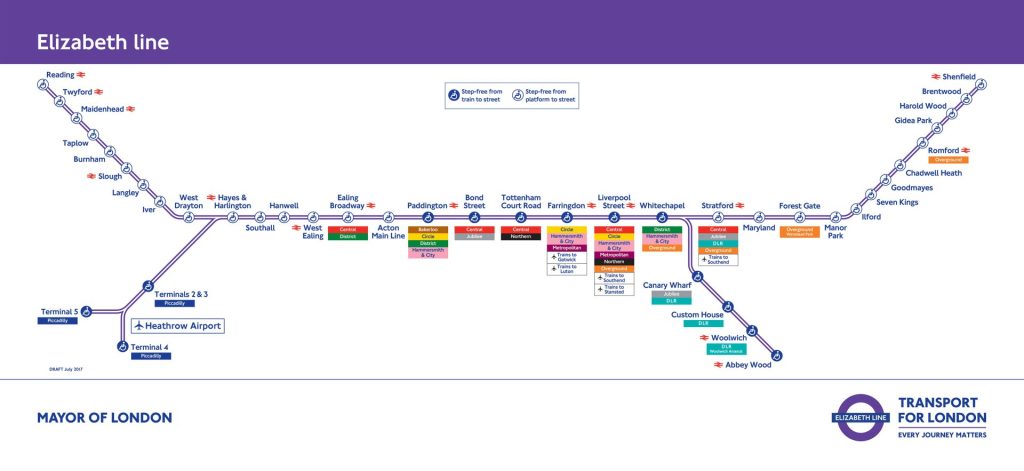 Many staff on the Elizabeth line are paid tens of thousands of pounds less than colleagues performing similar roles on other parts of the Transport for London (TfL) network, including London Underground and DLR, according to TSSA members.
TSSA members work in hands-on roles essential to the running of the railway, the union claims.
The strike will be followed by 'action short of a strike' consisting of an overtime ban and removal of goodwill from 27th May to 4th June.
The overtime ban will mean a refusal to work rest days and special spare shifts.
The removal of good will, include conditions such as only working contracted hours and taking all contractual breaks, no out-of-hours communications and no taking on of contingency duties caused by strike action.
This strike will take place just days after the line will increase the frequency of trains from 22 to 24 per hour in peak hours and 16 per hour during non peak hours.
The walkout will be the second this year for the line, the previous strike took place in January.
TSSA members working on the Elizabeth line voted nine to one in favour of strike action last December.
Howard Smith, Director of the Elizabeth line, said: "Strikes are bad news for everyone, and we have worked with the TSSA to try to resolve this dispute, including undertaking a separate benchmarking exercise to review the competitiveness of the salary ranges on offer.
"We urge them to continue to work with us rather than resorting to industrial action."
Both pictures are thanks to Transport for London press images