For The Queen, the Second World War was a time of many firsts in a long, illustrious life.
The then princess was evacuated, alongside her sister Princess Margaret, to Windsor Castle, where she lived for the entire war.
In October 1940, Princess Elizabeth, aged 14, gave her first public address for the BBC's Children's Hour.
The Princess spoke of her evacuation, explaining how she understood the feelings of thousands of other children that had been separated from their families.
She said: "To you living in new surroundings, we send a message of true sympathy and at the same time we would like to thank the kind people who have welcomed you to their homes in the country."
Princess Elizabeth had an early taste of royal media duties, when she was photographed tending the Windsor Castle allotment for the 'Dig for Victory' campaign.
On her sixteenth birthday, Princess Elizabeth inspected her first military regiment during a parade at Windsor Castle.
In 1945, aged nineteen, Princess Elizabeth joined the women's branch of the British Army, the Auxiliary Territorial Service (ATS).
For many women, mobilisation to the war effort was an incredible opportunity to gain skills that they had not had access to before and this was no different for Princess Elizabeth.
During her service, she rose to the rank of Junior Commander and trained to be a mechanic, maintaining and driving vehicles needed for the war effort.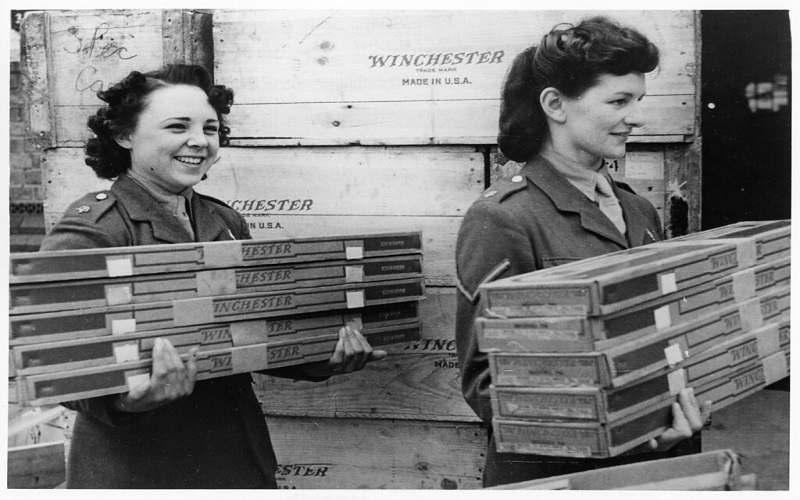 By joining the ATS, the only women's branch to offer the same basic training as the men, she became the first female member of the royal family to be an active duty member of the British armed forces.
Her role in the ATS led newspapers to name her 'Princess Auto Mechanic'.
The war in Europe ended in May 1945, with throngs of jubilant people flocking to the streets of London to celebrate.
Keen to join the crowds, Princess Elizabeth used her ATS uniform to slip into the masses without being spotted.
Later in life, The Queen recalled: "I remember lines of unknown people linking arms and walking down Whitehall, all of us just swept along on a tide of happiness and relief."
Her service during the second world war impacted The Queen for the rest of her life.
Vikki Hawkins, curator at the British Museum, said: "She really had that opportunity to become a bit more independent, to see what life was like for other people outside the royal family at quite a pivotal moment in her life."
Hawkins added that The Queen would often be seen driving and fixing vehicles across her estates, using skills that she had retained from her time in the ATS.
Featured image credit: David Dixon, Geograph.org.uk under CC BY-SA 2.0 license