A man from Chester has travelled down to Hyde Park to watch the coronation of King Charles hoping to see his wife on the big screen as part of the television coverage.
Trevor Jones, 73, a retired former cookery teacher is hoping to catch a glimpse of his wife, Christine Jones, 71, who was invited to Westminster Abbey to attend the ceremony.
Mrs Jones, a retired former methodist minister who now works in her local community, initially received a text before being sent a formal invitation from Buckingham Palace.
Mr Jones said: "I'm hoping that I see her [Christine] on screen, that's my goal.
"She's bought a new dress and a bright yellow jacket, so when she bought the jacket, I thought if the BBC are looking to see who's in attendance, she'll stick out like a sore thumb so I might get to see her.
"The jacket, you couldn't miss it.
"If the cameramen are trying to look for something to focus on, that is [the jacket] going to be it."
Mrs Jones, who is wearing a floral dress alongside her distinguishing jacket, received a British Empire Medal two years ago for her community work and had to be at Westminster Abbey at 7:45am.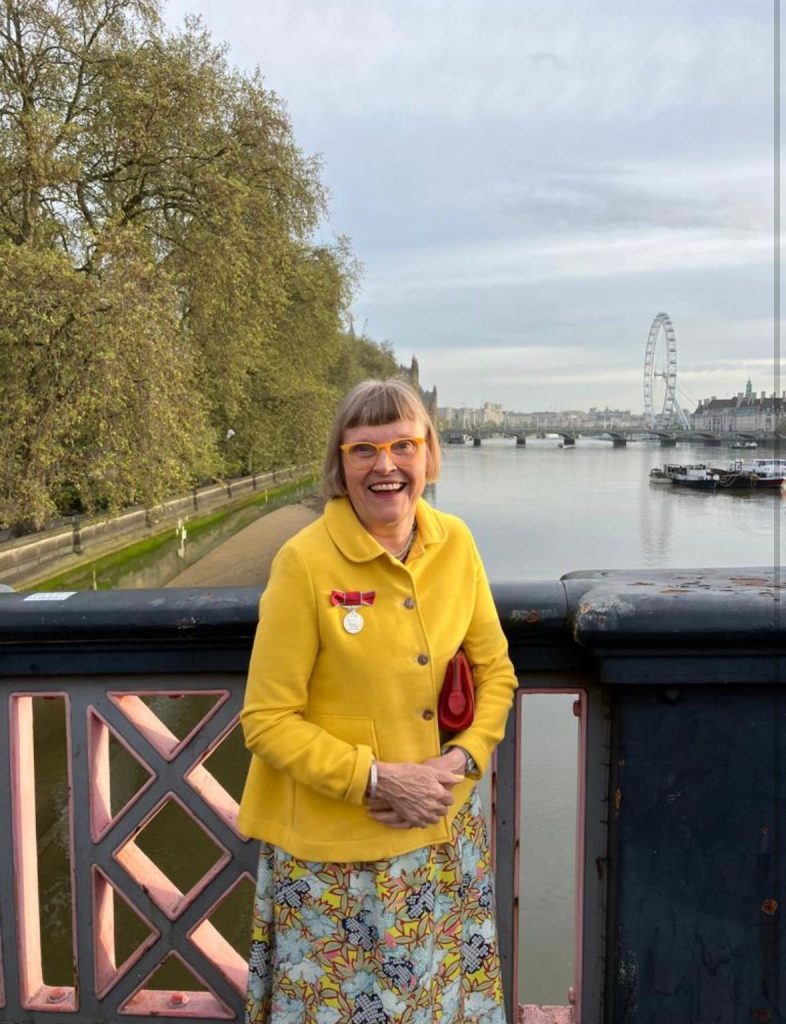 Mr Jones described how his wife was surprised to receive the invitation, saying: "It came out of the blue. She didn't know why she'd been invited.
"It's an amazing piece of artwork but I don't think the King would have sent the invitation himself though!
"I think the people who've got British Empire Medals are making up some of the people in the Abbey today, so that could be why."
Mr Jones still believes there is a place for state occasions and is looking forward to the day.
He said: "It's a community activity and we've always worked in the community.
"I'm most looking forward to watching it all on the big screen and being part of the community here."
The pair travelled down from Chester on the train yesterday, but due to no return journeys being available at the time of booking, will be getting a six-hour coach back home today at 11:30pm.