A youth centre visited by King Charles last year has been invited to a Buckingham Palace garden party ahead of the coronation.
Project Zero, set up by Stephen Barnabis in 2019 aims to engage young people in positive activities such as boxing, gaming, dancing and football to promote social inclusion and reduce anti-social behaviour.
They also provide training in digital skills and interview preparation to support these young adults into the workplace.
Following a visit last year by the King and Queen, the senior team at Project Zero have been invited to a Palace Garden Party taking place today ahead of the coronation this week.
King Charles and Camilla visited the site in Walthamstow last October as their first official engagement after the passing of Queen Elizabeth II in September.
During the visit the King and Queen got to see the facilities and services offered by the organisation and watched some performances from the young people it works to support.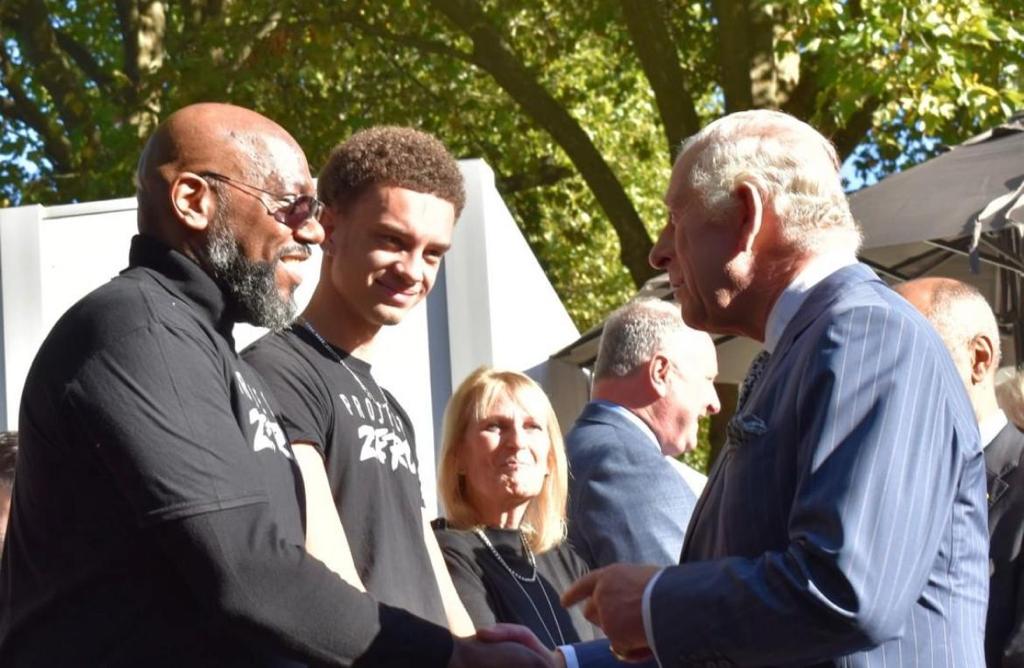 Nia Giche, who works at Project Zero, said: "They were so welcoming and engaging. You could tell they really cared. Being able have that experience, for us and these kids, you will just never forget it."
The visit also helped catapult awareness of their important cause.
Giche said: "It led to loads of community people wanting to work with us, develop programmes with us and more volunteers.
It has given us more solidarity in what we are doing and since October we have been able to work with so many amazing partners"
Project Zero now employees twenty people and it keen to expand its operation into other London Boroughs.
Giche said: "We are aware of the Walthamstow affiliations which means that some kids can't come to St James Street for their safety, so having small pop up youth centres in other areas is important."
In July 2022 they launched their campaign Choosing Life: An Anti-Knife Campaign with a difference.
Giche said: "It is about choosing life, choose to live for something, choose to be something."
They work with these children to show them a better side once the knives go down, inspiring young people through careers fairs and meeting professionals such as Omar Beckles, Leyton Orient footballer, who is a keen supporter of the project.
The organisation will also be celebrating the coronation with the people they support and the wider community.
On bank holiday Monday they will be hosting a street party style event with bouncy castles, games, activities and food.
Barnabis set up the organisation after he lost two family members to knife crime in 2004 and 2019.
Its mission is to see zero deaths of young people due to knife crime or youth violence.
Project Zero is open to all children aged 8-18 from their weekly youth club from 4:30pm-7pm to their holiday programmes to keep children off the streets.