One of the largest dinosaurs to ever walk the earth will be front and centre of a trailblazing new exhibition in London next month.
'Titanosaur: Life as the biggest dinosaur' will take place at the Natural History Museum and run from Friday 31st March 2023 to Sunday 7th January 2024.
The titanosaur Patagotitan mayorum has never been displayed in Europe before and is around the same length as a British Airways' Airbus A320 aircraft – or four double decker buses.
IAG Cargo, the cargo division of International Airlines Group, delivered the giant structure after being confirmed as the exhibition's official logistics partner back in November 2022.
It arrived on British shores from Buenos Aires this week after starting its journey in Trelow, Argentina, where it was dismantled into more than 40 crates to be flown in the bellyhold of two British Airways B787-9 passenger aircrafts.
And John Cheetham, Chief Commercial Officer at IAG Cargo, said: "It is a privilege to partner with the Natural History Museum as the custodian of some of the world's most important scientific artefacts.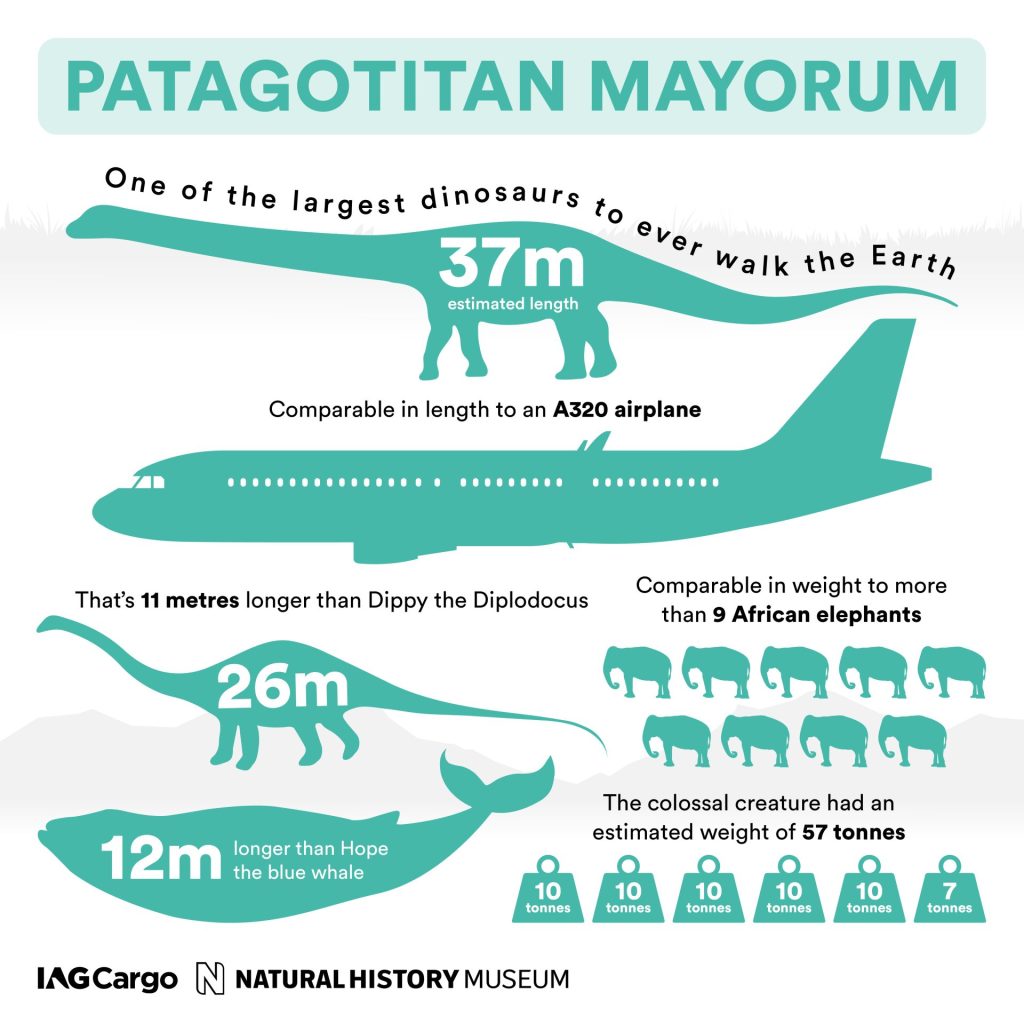 "I want to thank our teams in Argentina and the UK who made this colossal task of transporting a 37-metre dinosaur a reality."
Upon landing at London Heathrow, the unique freight was transported to a special facility ahead of its journey to the Natural History Museum where it will be re-assembled ready for public display in March.
IAG Cargo has many years of experience in transporting high-value, unique and precious consignments via its dedicated 'Secure' product, ensuring total peace of mind when it comes to moving cargo like the awe-inspiring titanosaur.
Alex Burch, Director of Public Programmes at the Natural History Museum, added: "We're pleased to have IAG Cargo as our exhibition logistics partner on this exhibition.
"As one of the largest dinosaurs to ever roam the Earth, it is so important that we are able to showcase this cast to the public, connecting our visitors with nature and inspiring them to care for the large animals we share the planet with today."
British Airways' Captain Simon Boswell said: "I and the entire team felt honoured and privileged to fly this unique artefact from Argentina to the UK, and it was really very special to have been able to carry this precious cargo on a British Airways' aircraft.
"Working with our sister company IAG Cargo, we're delighted to have been able to play our part in its safe onward journey."