Several London boroughs have ditched their public firework events due to the cost-of-living crisis, causing families to plan their own displays in their gardens.
Leading pet charity Blue Cross says 60% of UK pets are fearful of fireworks, yet half the nation are expected to have an 'at-home' firework display this year.
The charity launched a huge ECG monitor on the Southbank in Central London last week, to warn the public of the effects fireworks can have on our most loyal companions.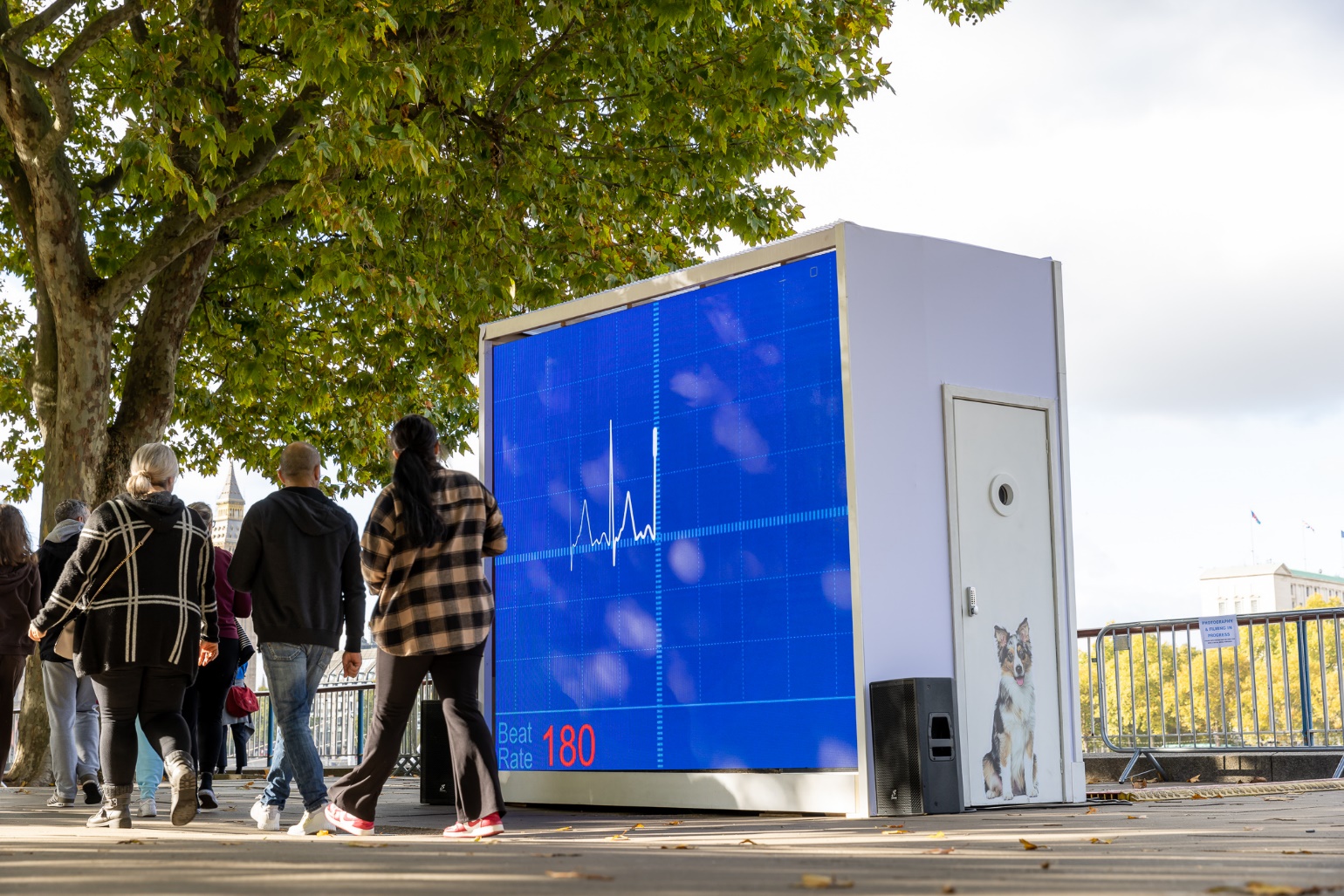 Animal behaviourist at Blue Cross, Becky Skyrme, said: "People may not understand the severity of the issue. Thousands of pets will suffer as a result of fireworks being let off."
In their campaign titled 'Have a Heart, Don't Take Part', their new research showed that almost 62% of pet owners believe there should be a ban on fireworks in residential gardens.
It also showed that over a third of the public admit not to telling their neighbours before they set fireworks off.
The campaign is urging people to re-think their plans to host or attend an at-home fireworks display this year, to save a great risk to the health of our friendliest pups.
Becky said: "We are excited to launch our campaign to raise awareness of the shocking effect fireworks have on pets."
Blue Cross invited Londoners to visit their giant monitor, towering nearly 9ft, to learn more about how we can enjoy fireworks, whilst keeping our pets' safety at the forefront of our minds.
Councils outside of London, but Manchester, Leeds, Liverpool, Dundee, Glasgow and Cardiff have also cancelled their major annual firework events, which could leave pets nation-wide in a state of panic.
Blue Cross is a national charity that helps sick, injured and homeless pets.
They provide veterinary care and expert behaviour help to owners and even find pets loving homes to go to if necessary.
You can read about the campaign and visit their website here.
Featured image credit: Photo by T.R Photography on Unsplash