For most teenage girls, being infertile isn't among their chief worries.
Lauren Johnson Reynolds was just 14 when she was told she could never have children.
Reynolds, now 35, was diagnosed with polycystic ovary syndrome (PCOS) 20 years ago.
PCOS is one of the most common hormonal disorders among women, affecting about one in ten, and can make it difficult to become pregnant. 
Reynolds still remembers the shock when she first learnt about her PCOS.
"It was horrible, I was just devastated," she says.
"Even as a young teen I knew that I wanted to be a mum. So to have that said to me, quite flippantly really, it was really devastating.
"And I don't feel that I was given support at that time at all. It's something I've carried with me throughout my life because I've always got that fear – even though I've had my daughter – I still feel like maybe that was just a fluke. I just don't trust my body because of it."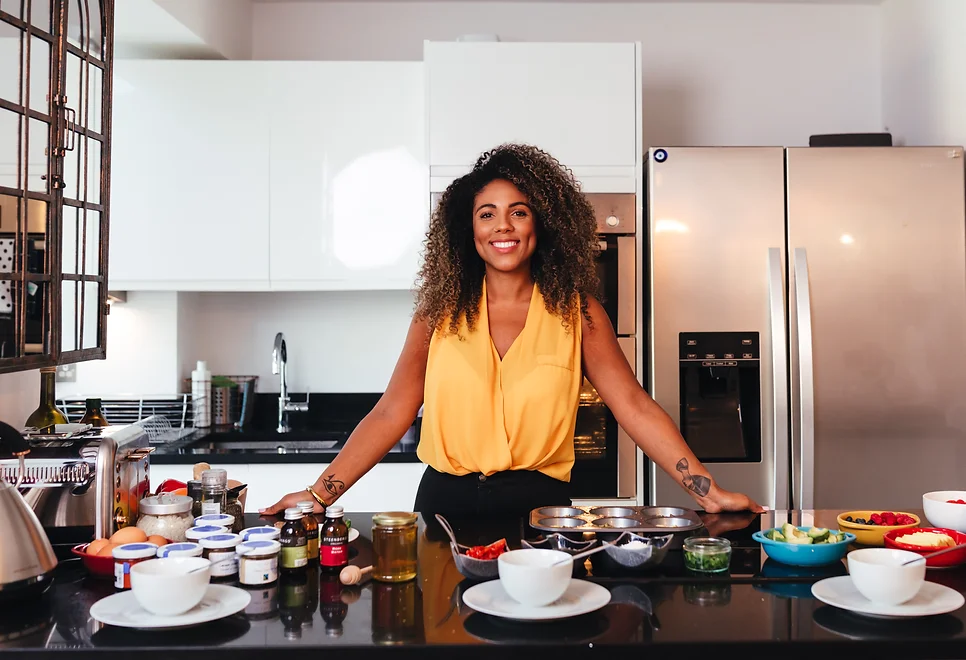 Reynolds's symptoms started when she was 14. Many typical PCOS symptoms, including weight gain, extreme food cravings, acne and hair growth, overlap with normal developments during puberty, which makes diagnosis difficult. When her period was absent for eight months, she finally went to see a GP.
Not being able to control her weight was the most challenging symptom during those early years after her diagnosis.
"I really, really struggled with it," she says. "It has caused me to have a very unhealthy relationship with food. I probably spent 20 years gripped by extremely disordered eating, which I know has quite heavily been a result of my PCOS."
When Reynolds, a nutritional therapist from Barnet, north London, was diagnosed she was put on a progesterone pill to induce regular periods.
What progesterone couldn't do, however, was make her ovulate, the process that is necessary to become pregnant. The so-called withdrawal bleeds ended up being so painful and heavy that she was prescribed other medication to stop her periods.
"It was just a mess until I was 17 and I was put on the pill, which is super common for women with PCOS, and that did help because it got my acne under control," she says.
"But I realise now that it wasn't a treatment of any kind – it was just masking my symptoms.
"I wasn't offered any mental support or welfare. There was nothing like that."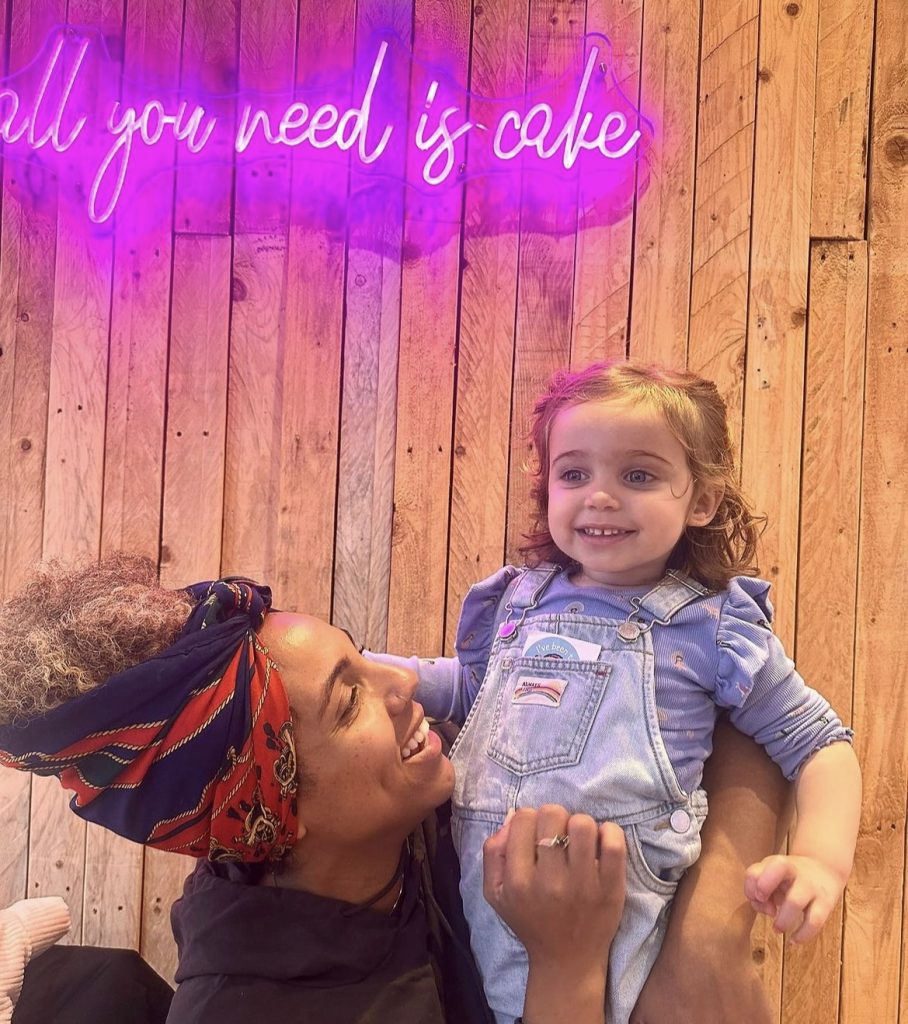 Since then, the NHS guidelines have been updated, recommending doctors to promote lifestyle measures from the start and acknowledging that with treatment, most women with PCOS are able to get pregnant.
Reynolds had to work out for herself what measures helped with her symptoms. She was in her mid-twenties when she started looking for natural remedies, seeing a homeopathic herbalist, and was inspired to retrain as a nutritional therapist.
She began learning about the primary factors affecting her PCOS symptoms, including nutrition, targeted supplements, blood sugar balance, sleep and stress. This is what helped her to tackle her symptoms and start ovulating – and to conceive her daughter, Rae, who will turn two on Christmas Day.
When Reynolds got pregnant she first could not quite believe it. Although she knew of other people with PCOS who were able to conceive, it felt like a very remote possibility.
She says: "I was of course so happy – but then, quite quickly, it turned to absolute terror because I just didn't trust my body.
"I was so happy – but I was also gripped by fear."
The pregnancy was a challenging time for Reynolds. She would keep testing regularly to make sure she was developing more progesterone, also known as the pregnancy hormone. She was also paying for early scans and private tests to monitor her hormone levels.
"I just needed to have ultimate control, as much as I could, because I felt so out of control. I was just an anxious mess."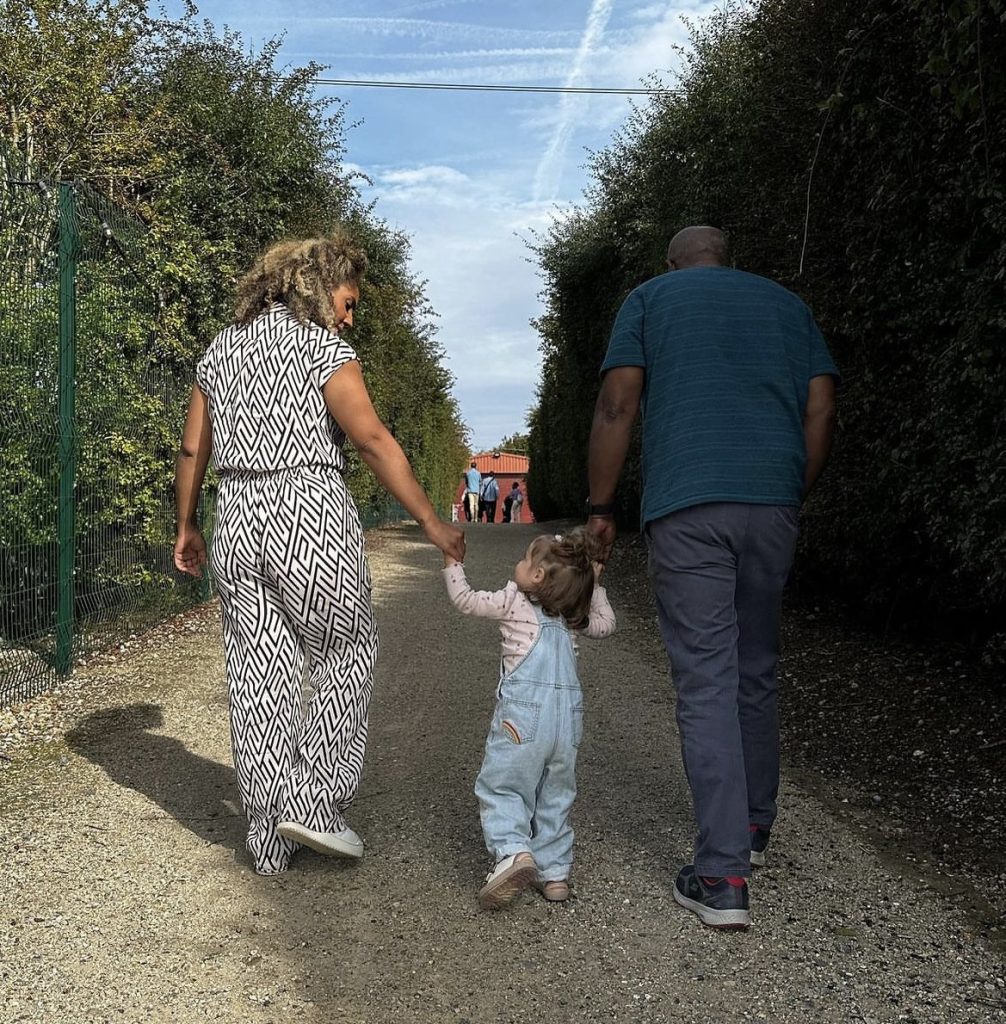 This feeling of lacking control ended only when Rae was born.
Reynolds says: "It was just euphoria. It felt incredible to have her in my arms. I knew I could keep her safe. I just felt like all my dreams had come true.
"I still feel that now. I just look at her every single day and just feel so grateful. I think when you don't know if you're able to have a baby it makes you appreciate every little tiny thing."
Today, Reynolds knows that she needs to prioritise getting enough rest because her PCOS leads to chronic fatigue. But she has also grown to accept her body.
"I think you get to a point in life where you just don't really care as much. In my early twenties I wouldn't be seen dead with a single hair in my face, and now I'm just like, 'Whatever.'"
In 2021 Reynolds set up a clinic, London Wellness Coach, to help women with hormone imbalances, including many suffering from PCOS. She supports women wanting to conceive and has seen many with PCOS have children. This year she has published an online guide, including nutrition and workout plans, to make her advice accessible and affordable for more women.
"I now know that through lifestyle and diet you can get yourself to the best possible place you can be having PCOS," she says.
"I really wish I had been given that information when I was younger."
Featured image: Reynolds and her daughter, Rae. Copyright: Lauren Johnson Reynolds/Instagram