The Lamb Tavern in Leadenhall Market held its annual pancake flipping race to commemorate Shrove Tuesday.  
The race, held near Bank station, entailed a team of four relaying, but the lemon twist to this race is that while running the 20-metre cobbled course participants had to flip a pancake in their pan three times before passing the baton (pan) on.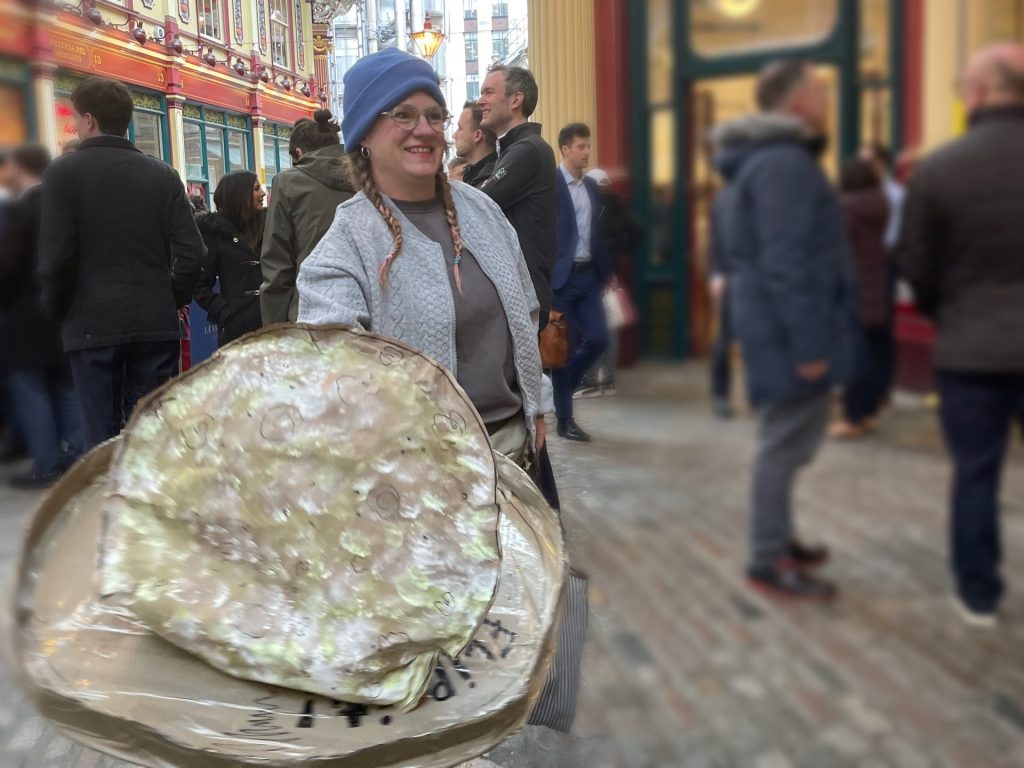 Teams seemed to have an universal agreement to go with puns for their team names with names such as Crepe-tonite Warriors, For The Flip Of It and What A Load Of Crepe.
The last race of the day had the extra topping that racers had to wear a bowler hat and while this may seem innocent it added an obstacle to the relay as they had to now make sure their hat did not fall off alongside flipping and running.
The odd pancake did flip out of the pan however, not a sour face was in sight as the crowd roared for each team.
After a series of five races and 120 pancake flips, For The Flip Of It claimed victory over Flippin' Tourists.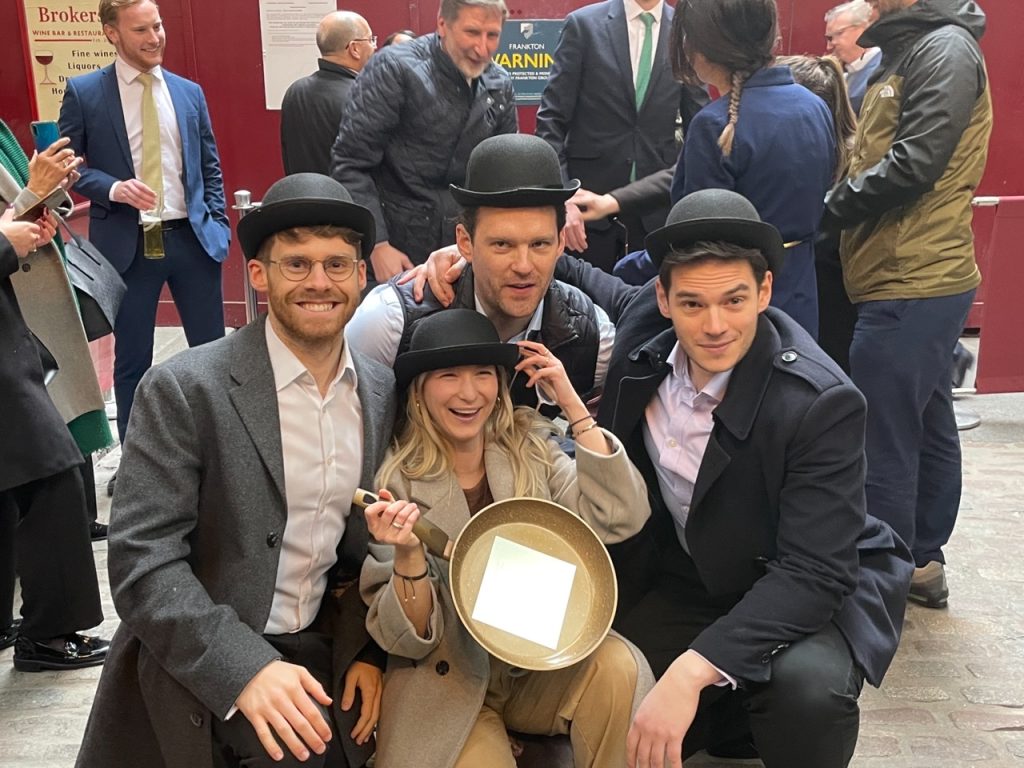 Participants raced in order to win the grand prize of the legendary golden frying pan trophy alongside a first place hamper of cheese, wine and chocolate with a £30 voucher for The Lamb Tavern.
Second place participants won a bottle of a Prosecco and for those searching for the participation award 100 free pancakes were given out to spectators.
I conducted a survey of 10 spectators asking what their favourite pancake topping was: classic lemon on sugar came on top winning 40% of peoples' vote.
Chocolate sauce gained 30%, strawberries gained 20% and what is most surprising other than the fact nobody voted for syrup was that one person said they had never had a pancake.
Featured image credit: Libby Jennings.