Does anything say that Christmas is upon us in London more than seeing Jack Thorne's adaptation of Dickens' 'A Christmas Carol' at The Old Vic?
Now in its sixth run, Matthew Warchus's production delights audiences of all ages, with the spirit of Christmas very much at The Old Vic this Christmas.
Thorne's adaption has previously starred Rhys Ifans, Stephen Tompkinson, Paterson Joseph, Andrew Lincoln and Stephen Mangan and this year has Owen Teale in the leading role.
Teale is a brisk, distant and wounded Ebenezer, haunted by the memory of his father's alcoholism and abuse.
His enlightenment and rebirth is all the more affecting as he comes to the realisation that the greatest gift in life is in human compassion, generosity and empathy, making for an altogether throat-catchingly joyful moment.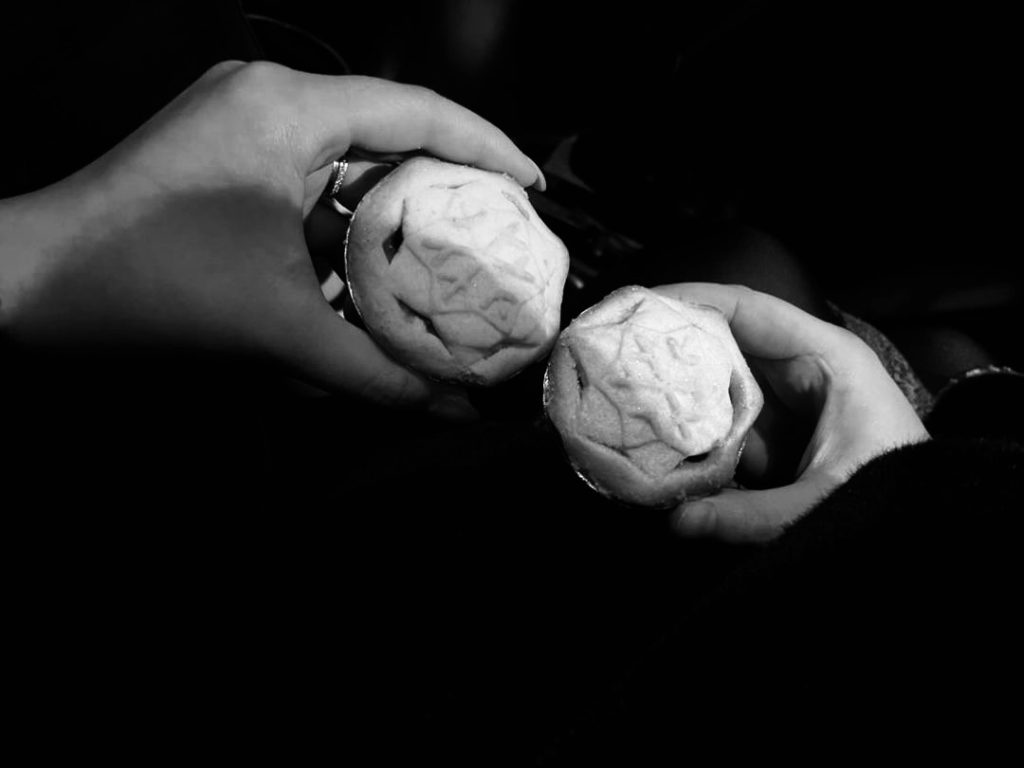 Staged in the round, the audience are very much part of the event. It begins with mince pies and clementine', which are all at once given, shared and thrown.
The stage is lit by a smattering of low-lit lanterns, lighting up the sparse streets of Scrooge's Southwark on the eve of Christmas.
The staging is intimate, built in the shape of a cross, the four doorways rise to create the sparse, claustrophobic space of Scrooge's lending offices where the action really begins.
Music brings this production together, Scrooge admonishes the "singing creatures" on his doorstep who sing hymns and carols, played on handbells holding a truly transformative power.
Christopher Nightingale's score sweeps the audience away, transforming moment-to-moment the action, emotion, time and space and moments of sweet stillness reflected on stage.
The play culminates in Scrooge's great redemption set against See, amid the Winter's Snow in this great snow scene, as snowflakes fall and handbells seem to echo the sound of the falling drops in an altogether throat-catching moment of pure magic.
It is a moment that is altogether joyful, urgent and a complete theatrical spectacle. Brussel sprouts in parachutes float down to the audience, apples and potatoes tunnel down to the stage from chutes, strings of sausages are passed down through the audience and the biggest turkey you will ever see is hoisted onto a zipwire and sent down through the middle of the stage almost knocking Teale over.
This great feast is presented by Scrooge to the Cratchit family, with Tiny Tim, played by Joe Scanlon, stepping in to accept Scrooge's new-found charity and share in the spirit of Christmas with an open heart, friendship and communion with a neighbour.
Each year, The Old Vic holds an annual bucket collection at the end of every performance, this year they are raising money in aid of City Harvest, a food redistribution charity feeding those who face food poverty and whose aim is to solve waste, inequality and isolation. Dickens message of social responsibility is present now, more than ever.
Featured image credit: Manuel Harlan