Customers at some music venues have been left feeling confused and frustrated after being confronted with an O2 Academy bag policy they say is unclear and unfair.
O2 Academy Brixton and O2 Forum Kentish Town have enforced a policy stating bags larger than an A4 piece of paper will not be permitted.
The website states: "There are no facilities to leave large bags or luggage.
"If you really have to bring a bag – and it's preferable you don't – please do make sure it's small."
People are being told to take their bags to nearby kebab shops at a charge of £10 per item.
One attendee at a Hot Chip gig in Brixton said hundreds of people were queuing to check their bags into the kebab shop, who were overwhelmed and struggling to manage the volume of items left due to the O2 Academy bag policy.
It is unclear whether the kebab shops are insured to operate as cloakrooms.
Many people travel to gigs after work or live outside London and can't go home to return their bags.
Instead, these people are missing events they paid for rather than risking leaving their valuables in what may be uninsured premises.
Sophie Radice, a communications manager, went to see Hiatus Kaiyote at O2 Academy Brixton and said people in the queue who had travelled from Nottingham felt unsafe leaving their valuables in the kebab shop and walked away.
She said: "I felt really nervous as I had to leave my work laptop and it was just put in a pile behind a bar in a working kebab shop in which people were coming in and out.
"They did not have extra security."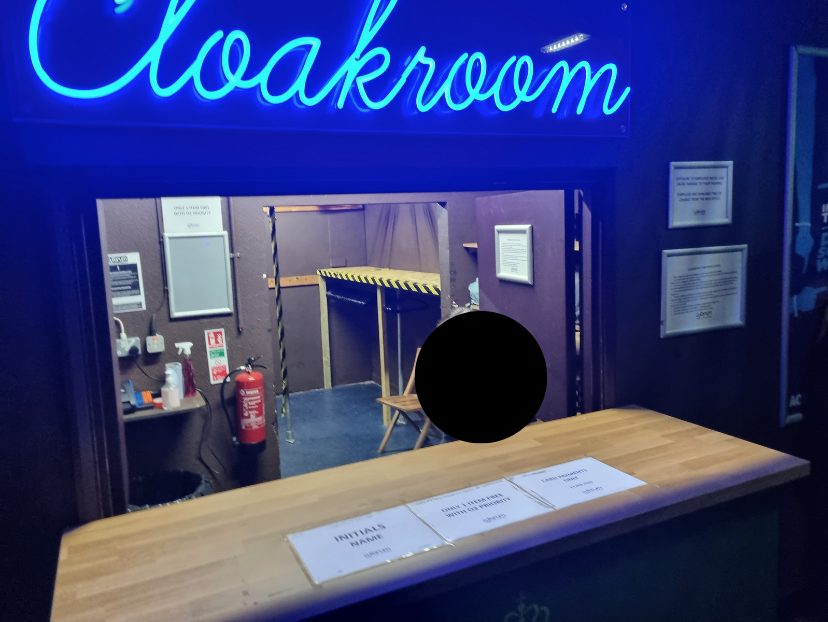 The O2 venues in London host some of the biggest touring music acts in the capital and are an important part of our nightlife.
At Soccer Mommy in O2 Forum Kentish Town, gig-goers were seen leaving early to avoid queueing for their bags at the Kentish Town kebab shop operating as a cloakroom.
People at the event were confused about the reasons as the cloakroom remained empty for the entire night despite being staffed and open.
Attendees said they received no communications including emails or texts about the policy and were only made aware of it once they arrived at the venue.
Security staff at O2 Forum Kentish Town said the decision came from head office and they were just external contractors enforcing the new rules.
O2 Academy Music Group was contacted for explanation on the reasons for the bag policy but did not offer any comment beyond a direction to the policy page on the website.
Featured image credit: Nick Ogris