A Kenyan artist is launching a new solo exhibition in Westminster in October based around female domestic workers. 
Wangari Mathenge's second solo exhibition, A Day of Rest, will be at the Pippy Houldsworth Gallery in Heddon Street and showcases paintings of seven female Kenyan domestic workers.
Alongside her work, the gallery will host a replica of her studio in Nairobi during the first stage of her project, where she spent time chatting with those that sat for her.
Each woman poses with an object of personal importance to make the viewer consider each of the women as individuals.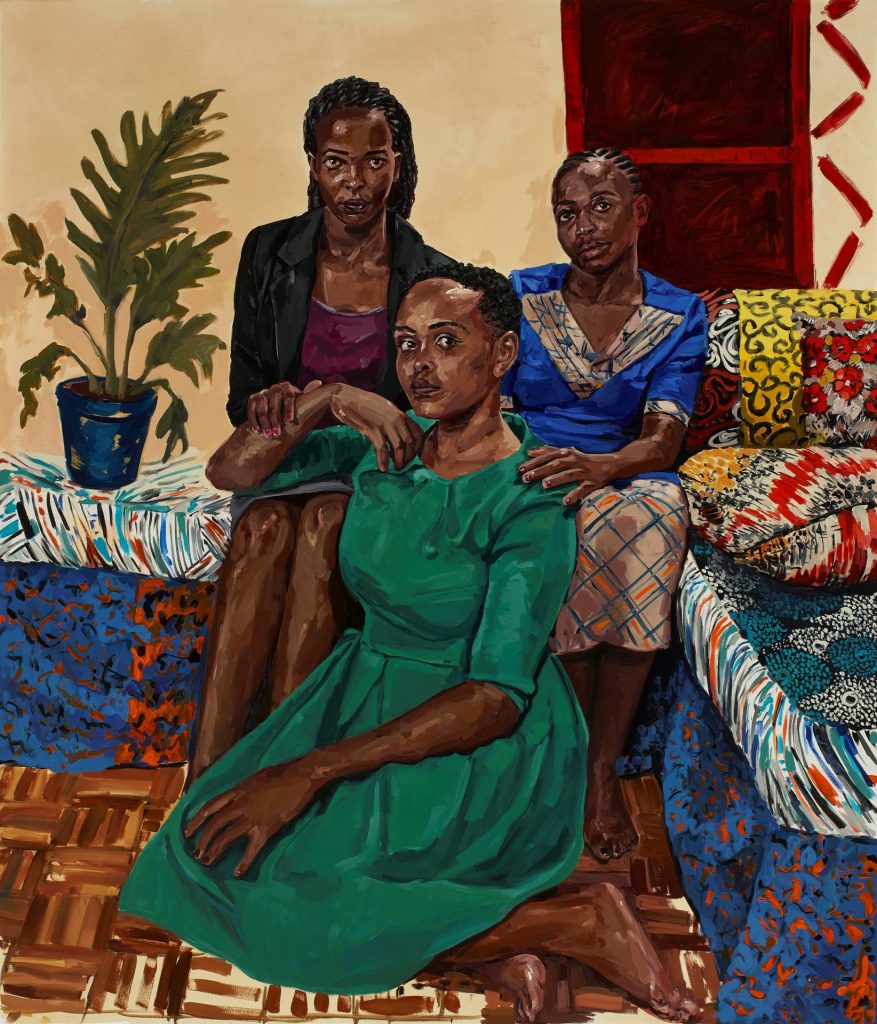 There are two million female Kenyan domestic workers and the group is significantly marginalised in media representation, with Mathenge aiming to raise awareness of their poor working and living conditions.
Despite being legally entitled to the same fundamental labour rights as any other worker, domestic workers rarely benefit from any legal protection in Kenya.
Domestic staff have scant job and wage security, long working hours and are obliged to carry out a range of tasks that may be outside of a person's usual remit.
Female workers, particularly, are at increased risk of sexual and gender-based violence and many also have the additional care burden of a family.
Mathenge's previous solo show at the gallery was her Ascendants series from 2020 to 2021 which interrogated the language of global migration.
She lives and works in Chicago and has hosted exhibitions there as well as in Los Angeles and London.
A Day of Rest runs from October 9 to November 4 with the gallery open Tuesday to Saturday.