Weight-loss drug Ozempic is now highly accessible in the UK through private clinics and online pharmacies, as well as through unregulated TikTok sellers.
The accessibility of the drug means there is little safeguarding in place to prove medical eligibility and to consider the vulnerability of those suffering with eating disorders.
Former eating disorder sufferer Hannah H, 34 and from London, said: "During my illness, I tried many dangerous things and I would have tried Ozempic.
"I think it definitely risks more people developing eating disorders, and I suspect it probably will."
Novo Nordisk's drug Semaglutide was formulated in 2012 to treat type 2 diabetes and has been distributed under the brand names Ozempic, Wegovy and Rybelsus.
The drug was approved by the FDA as an anti-obesity medication last year, due to its ability to regulate insulin and subsequently decrease appetite.
Ozempic – now the shorthand for this category of drug – has been thrust into the spotlight after celebrities such as Elon Musk and Jeremy Clarkson have admitted to using it to slim down.
The popularisation of Ozempic has faced backlash from the diabetic community, who claim the repurposing of the drug will deplete resources for diabetes sufferers.
The NHS announced this year that Wegovy will be rolled out as an alternative treatment for obese patients requiring bariatric surgery.
The initiative aims to be a cost effective solution to the UK's obesity epidemic, with Wegovy costing the NHS £73 per-patient-per-month, in comparison to potentially £15,000 to perform surgery.
Patients on the NHS must have a body mass index (BMI) of 30 or above, sitting them in the obese category, and those with additional health conditions will be prioritised.
Hannah suffered from binge eating disorder as a child, and later bulimia and anorexia in her 20s.
She has been in remission from all of her eating disorders for four years, and is now able to enjoy life without being dictated by her illness.
The mechanism of Ozempic, which regulates insulin and blood sugar, decreases users' appetite and other dopamine-seeking behaviours.
But a change in physiological reaction to food may change users' psychological relationship with eating, which Hannah believes could trigger a disordered mindset.
She said: "Culturally, I think it sends a bad message that there is a quick fix for everything.
"I know many people who suffer from disordered eating or serial dieters that don't have an official diagnosis.
"I think if they took Ozempic, it could risk those people developing a full-blown eating disorder – it's as exploitative as it is expensive."
Online pharmacies
While the NHS holds strict criteria for eligibility, private clinics and online pharmacies have capitalised on the FDA approval by offering the drug to a wider audience.
Some of these clinics offer prospective patients a more lenient criteria, with some requiring a BMI of just 27, which is only two points above the healthy category.
Click2Pharmacy, Rightangled, MyJuniper, and dailychemist are some of the most popular online pharmacies in the UK to access Ozempic.
The websites have varying application processes and medical eligibility, but typically ask buyers to fill out an online form stating their height, weight, and any medical issues.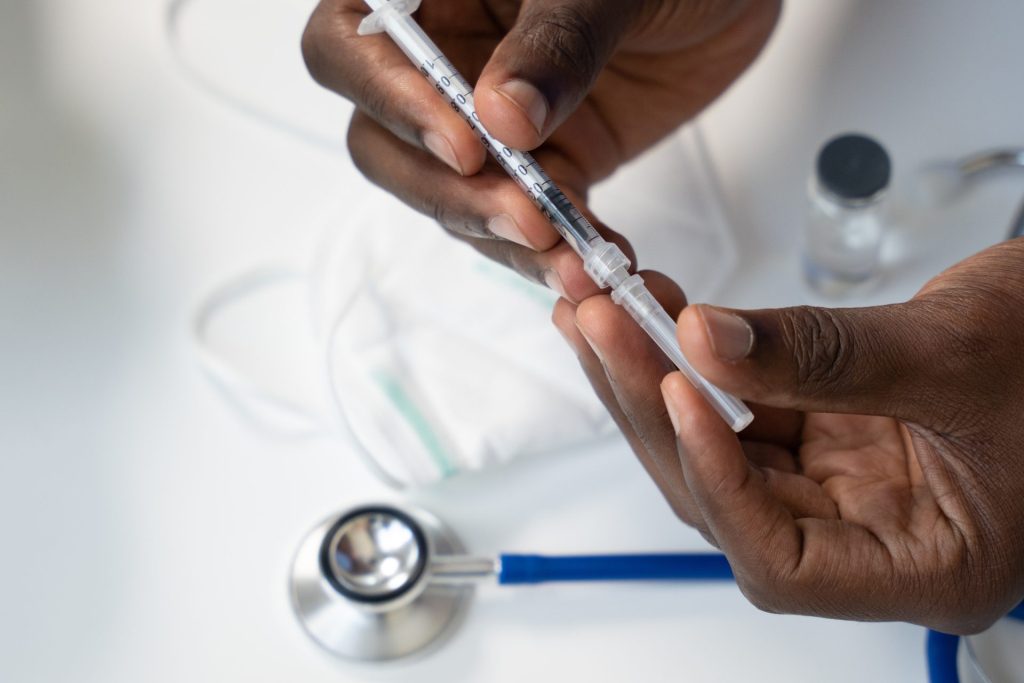 Martha Williams is a senior clinical advice co-ordinator for Beat, the UK's leading support charity for eating disorders and is concerned about the rising accessibility of Ozempic.
She said: "What scares me is how easily people can get hold of this stuff by online pharmacies, and there's no safeguarding in place to check if the medical information they provide is accurate."
Martha is also worried that the online practitioners do not have suitable means to assess whether buyers are suffering with disordered eating.
She explained that if someone put a high weight into the online form, the pharmacies might not think to screen that person for an eating disorder.
She stated that medical practitioners would encourage obese patients to lose weight, and therefore might prescribe a drug like Ozempic.
She said: "Your physical health doesn't give an accurate representation of your mental health.
"Disordered eating can exist at any weight – you can get someone of a normal weight who is really struggling.
"And actually, if you're struggling with something like binge eating disorder, weight-loss is never a primary outcome of treatment.
"By actually telling someone that's struggling with an eating disorder to go and lose weight, you're perpetuating the problem and making things a lot worse for them."
Social media
TikTok has played a pivotal role in publicising Ozempic, with users of the drug shouting about the benefits and how much weight they've lost.
The platform is also flooded with a furore of debate about which celebrities might be taking it and Kim Kardashian has recently been the centre of speculation.
Fliss Hoyle, 41, was diagnosed with EDNOS – eating disorder otherwise not specified – in her early 20s, after suffering from serious mental illnesses.
It took Fliss two-and-a-half years to learn how to eat and live properly, without being ruled by her eating disorder, but social media can still be a frightening place.
She said: "The worst place for me is social media and I find it very triggering.
"I think if I had gone through recovery with social media as sophisticated as it is now, I am not sure I would be in the same place.
"The promotion of this is so dangerous to those with active eating disorders.
"An eating disorder is not primarily about what you use to lose weight, it is about control. This injection is just feeding an illness further rather than the person getting closer to recovery."
TikTok has made efforts to safeguard the distribution of eating disorder content, such as banning the hashtag #thinspo, but protecting vulnerable audiences from Ozempic content is difficult.
Martha said: "Unfortunately for people who are unwell, that kind of content is going to be attractive.
"A lot of people with eating disorders – although not all – are after the pursuit of thinness, so a medication to lose weight is going to be attractive.
"Eating disorder sufferers may absorb content about Ozempic and then they're going to get targeted. They're going to get adverts for weight-loss injections – it's all going to become a vicious cycle."
In 2022, Beat surveyed over 180 people with experience of eating disorders and 96% said they had come across adverts which would cause harm in relation to their eating disorder.
Buying Ozempic on TikTok
Searching #ozempicUK on TikTok brings up unregulated sellers within seconds, often with phone numbers left in their bios encouraging you to contact them for more information.
I got in touch with one seller through Whatsapp to inquire about the process of purchasing his products and the cost.
Within minutes, I received a menu of Semaglutide options, and subsequent voicenotes encouraging me to bulk buy to get a discounted price.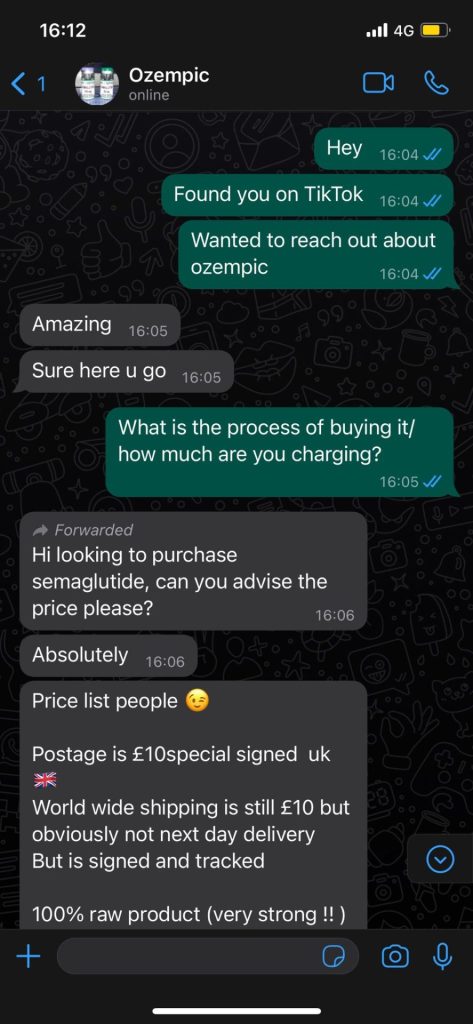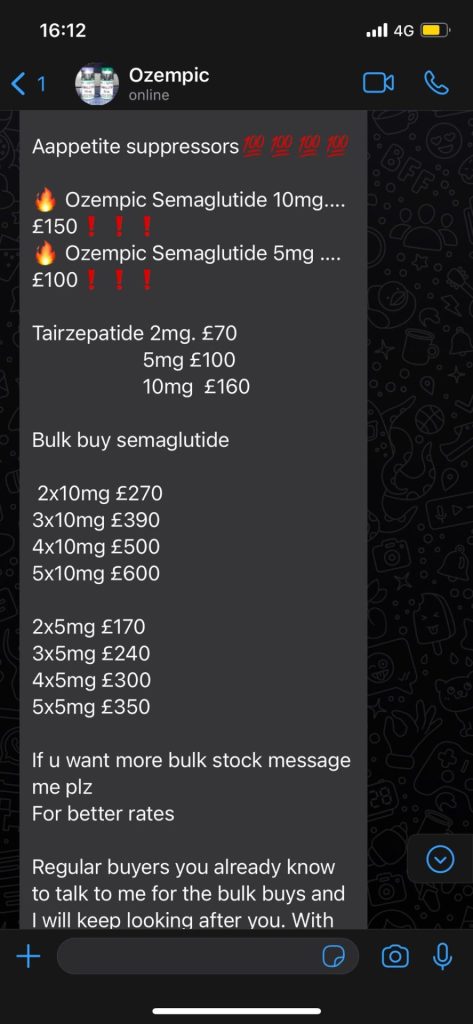 Within the messages, the seller mentions that it is "100% raw product so don't underestimate the strength", and later some guidance about how to slowly increase your dosage.
There was no health criteria I had to meet to make a purchase, and the seller said I could buy and pay for the products instantly via bank transfer or PayPal, with Bitcoin payment coming soon.
Through online pharmacies, you receive the pre-formulated pens to self-administer as you would if you were to be prescribed through your doctor.
The seller on TikTok, however, was selling raw Semaglutide in a bottle along with needles and a water solution to mix yourself.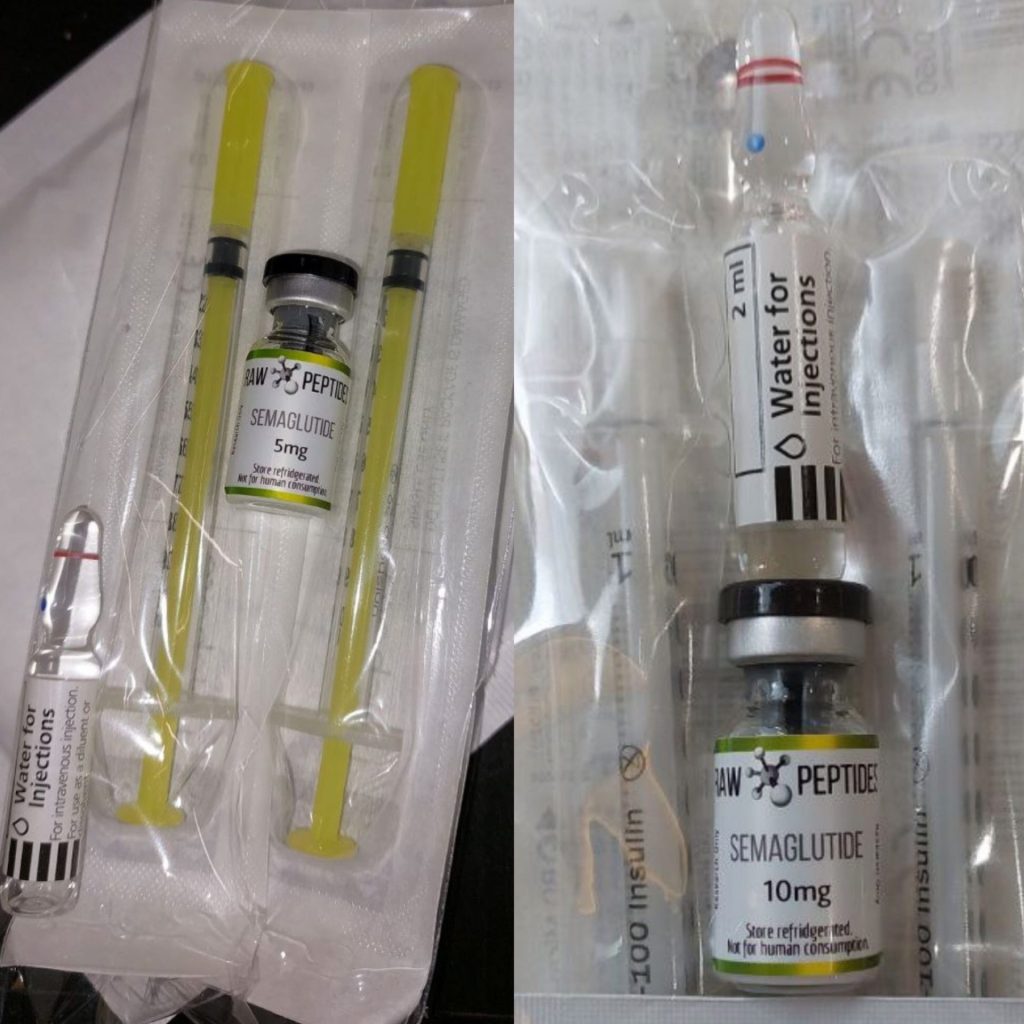 I asked where he had bought the raw product from and he responded "America", along with a screenshot of a "certificate of analysis" for Semaglutide with the client details redacted.
The speed of this process highlights just how easy it is to access the drug, especially in an unregulated form, regardless of your age, physical or mental health.
Zara's story
For some, regulated Ozempic has provided an effective solution for weight-loss when other routes have proved unsuccessful.
Zara Moore, an aesthetic nurse from Merseyside, bought Ozempic through rightangled and has documented her journey on TikTok.
She entered her medical information and passport verification on the online form, and subsequent communication with the pharmacy was entirely via email.
She said: "Within two days, my application had been approved online and I received my Ozempic in the post.
"You're supposed to slowly build up the amount of milligrams you inject, but it didn't come with clear instructions, so I had to contact the pharmacy to ask."
Zara wanted to improve her quality of life, but after being diagnosed with an underactive thyroid, had struggled to lose weight through the traditional routes.
She said: "I thought, enough is enough. I didn't want to go back to really restrictive eating.
"When I first did this, I went too low with my calories and my hair fell out, so I asked my doctor about Ozempic."
She was told she would not meet the eligibility for NHS prescription, but that it should be safe for her to use if she wanted to pursue a private route.
Zara's journey on Ozempic has been positive.
She added: "It's definitely helped me, it's the only thing that's kick started my weight loss after a long plateau."
Zara did warn that the drug comes with side effects, and they can vary from person to person.
She said: "For the first three weeks, I could barely eat the amount I used to have when I was strictly calorie counting. I felt so sick at points that I thought I had Covid."
Zara is concerned about the rise of unregulated Ozempic on TikTok.
She said: "I have accounts that approach me to promote their products, but I wouldn't touch it with a barge-pole.
"You're injecting this drug into your skin – you need to be safe.
"I want to help other people – if I find any new information, I share it with my followers."
Final thoughts
Ozempic has a heightened risk for patients with pre-disposed susceptibility to, or current issues with, conditions such as medullary thyroid cancer, stomach disorders, pancreatitis and kidney disease.
Strong medications are often incompatible with certain users, but there are question marks around what happens when you come off Ozempic.
From her research, Zara warned that you have to ween off the drug gradually to maintain your weight-loss.
Influencer Remi Bader has spoken publicly about her experience using Ozempic, after she was prescribed it by her doctor.
Bader actually gained back more weight once she stopped taking the medicine and it worsened her binge-eating tendencies.
Such an account gives weight to the argument that going on Ozempic should be a thoroughly-considered decision, and should be approached with caution.
From their unique viewpoints, the women in this story have shared their advice to anyone considering Ozempic.
Fliss: "As someone who has lived on medication for a long time, I know there are long-term side effects of adding foreign chemicals to the body.
"New drugs can be amazing and offer positive change, but my concern is drugs are seen as a convenient way to sustain a lifestyle purely for pleasure and money."
Zara: "Do all your research – make sure it's going to be right for you. It is a strong drug – if you have got medical problems or issues – speak to your doctor first."
Martha: "Reach out for support. Speak to someone. Our helpline is available 365 days a year, and you can talk to a trained advisor there about your concerns and talk through your decision.
"It's really important that it's not a decision you make in isolation. Take the time to understand why you want it and whether it's going to be helpful for you, and if you even need it.
"Speak to someone you trust or call BEAT's helpline – 0808 801 0677."