The invention that revolutionised society; is used 10 billion times each day globally; and seen by Brits on average more than 20 times a day, is turning 50 today.
The barcode has worked its way into our cultural fabric, being used across the globe 1.5 billion times more each day than Google's search engine (8.5 billion).
Each day, it is seen more often by UK consumers than household logos like Apple, Instagram, Twitter, McDonalds, TikTok, Spotify, Nike, and Starbucks.
The ubiquitous black and white lines on the back of our everyday goods were invented by Norman Joseph Woodland, who drew the world's first barcode in the sand on a beach in Florida in 1948.
Inspired by his Boy Scout training – where he learnt Morse Code – Woodland drew dots and dashes in the sand and pulled them downward with his fingers to produce thin lines from the dots and thicker lines from the dashes. This created a linear morse code – known today as the barcode.
Yet despite his global legacy, just four per cent of Brits recognised him amongst a list of inventors and researchers of similar stature.
Bill Gates topped the list (80 per cent) followed by Marie Curie (75 per cent) and James Dyson (69 per cent) – whilst the inventor of the internet Sir. Tim Berners Lee was recognised by a third (30 per cent).
Anne Godfrey GS1 UK CEO said: "The invention of the barcode is one of the great, untold stories in the history of our modern world. Half a century ago, competitors came together, put aside their differences and made a decision that would transform global commerce forever.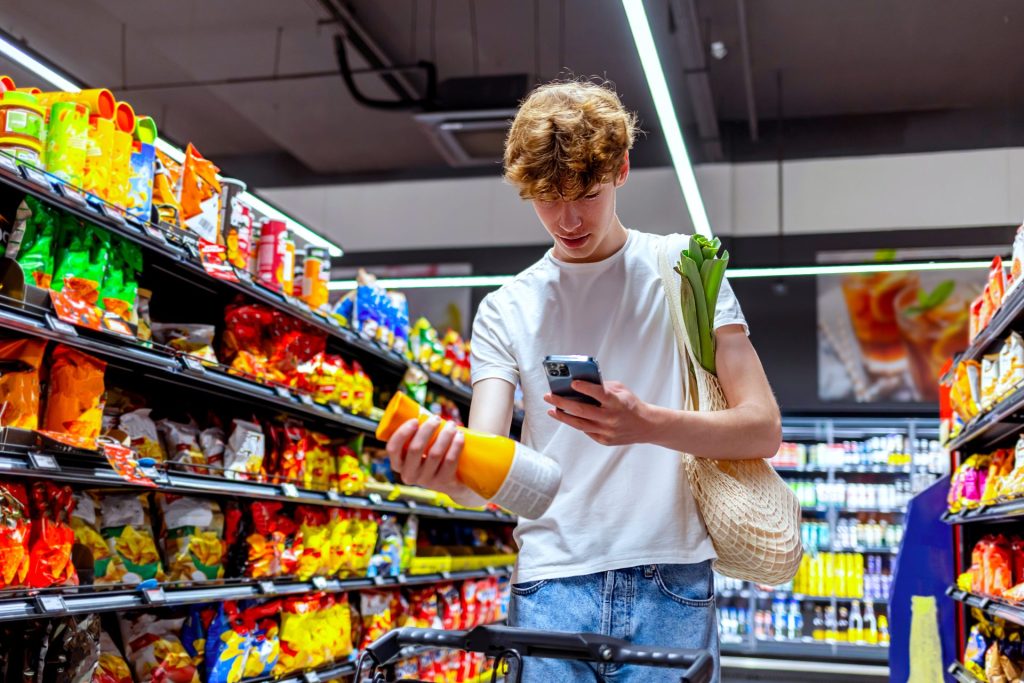 "50 years on, we now have a plethora of on pack-symbols for consumers to contend with to get the information they need. Luckily, the barcode stands out in the crowd.
"The new research by GS1 UK comes as it celebrates 50 years to the day since Woodland's vision became a reality on 3rd April 1973, when industry leaders came together to agree on a common way of doing business – the barcode."
The barcode design that the industry settled on was a variation of Woodland's designed by George Joseph Laurer.
This changed the course of global commerce forever and gave rise to GS1, the world's only authorised provider of Global Trade Item Numbers (GTINs) – the unique number those powers each barcode.
A year later, on 26th June 1974 in a supermarket in Ohio, a pack of Wrigley's chewing gum became the first product in the world to go beep at the till.
Four years later in 1979 – in true British tradition it was a box of Melrose Tea Bags that was the first product to be scanned in the UK at Keymarkets in Spalding.
Despite its ubiquity, the humble barcode has largely been taken for granted. Although 63 per cent of consumers recognise its role in identifying products, a third do not realise just how significantly they continue to impact our everyday lives.
Whilst just 17 per cent recognised their importance in food safety, despite their potentially lifesaving role in ensuring transparency – especially for those with allergies.
It also emerged that only 13 per cent knew the barcode's role in healthcare. This is despite GS1 UK reporting that if the barcode was adopted by every hospital in England, over 3.2 million hours of staff time and nearly £120 million could be saved and re-invested back into patient care.
Anne Godfrey GS1 UK CEO continued: "Today the barcode is more frequently used than Google. It has revolutionised our day-to-day in ways most do not realise – keeping our shelves stocked with products and ingredients from around the world, helping us find and buy products online, ensuring what we consume is genuine and safe, helping the NHS save time, money, and lives – and much more.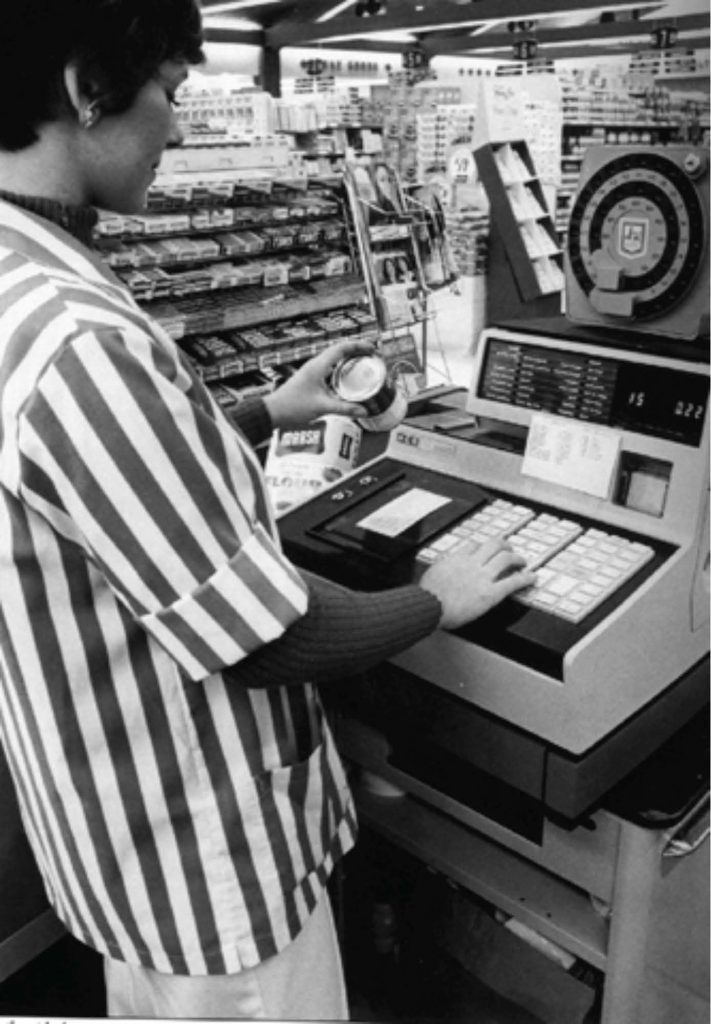 "As the barcode turns 50, the next-generation of on-pack labelling, promises to revolutionise our lives once again.
"By combining two of the most important inventions of the 20th century, the internet and the barcode, this next generation of barcodes – QR codes powered by GS1 standards – will connect physical products to the digital world. This allows consumers to access virtually limitless, real-time information about the products they buy at the scan of a smartphone, – helping them make more sustainable, safer, and smarter purchasing decisions."
Chris Tyas OBE global supply chain expert and Chair GS1 UK said: "There are two things that can be considered transformational for supply chain in the last 50 years, the container, and the barcode. We are now embarking on the next phase where connectivity to the internet will allow supply chains to evolve. Retailers will be able to deliver more personalised consumer offers and drive efficiencies, with things such as dynamic pricing and consumers will have the information, they demand to make informed choices.
"It really is amazing what can be achieved by the scanning of a simple code."
10 barcodes facts:
The first barcode 'prototype' was drawn in the sand on a Miami beach.
The initial barcodes, patented in 1952, looked more like a bullseye than the black and white symbology we see today.
The very first successful scanning of the barcode was in Troy Ohio in 1974 and was printed on a pack of Wrigley's chewing gum.
Adding a GS1 GTIN and barcode to your online listing can increase your impressions by 40% and conversions by 20% on Google.
Early barcode scanners were as big as washing machines.
Long ago, light shining through shop windows would sometimes prevent the barcode scanner from working effectively.
According to GS1 10 billion barcodes are scanned each day.
The first product to be scanned in the UK was a box of Melrose 100 Century teabags in 1979.
The world's smallest ever scannable barcode was invented by Dr Stephen Buchmann and was used to monitor bees and their mating habits. Each separate line of the code was one thousandth of an inch in width.
The normal 13-digit barcoding system can create a thousand billion different codes.